Friends Demand New Probe Into Police Killing of 'ER' Star Vanessa Marquez
Friends of late ER star Vanessa Marquez are demanding a new probe into the actress's fatal shooting at the hands of police.
Marquez, who had a recurring role in the first three seasons of classic medical drama ER, was shot and killed in her South Pasadena, California, home on August 30, 2018, by police who had arrived at her residence to do a welfare check.
The officers stated that they had acted in self-defense after Marquez, who died at the age of 49, reached for what they believed to be a gun. The object turned out to be a replica.
In 2020, the Los Angeles County District Attorney's Office ruled that the two police officers acted in "lawful self-defense" in the shooting death of Marquez.
But as her loved ones gathered in her honor on Sunday, they said that questions remain, as they insisted that authorities should reopen the investigation.
"The question is how much danger were the police really in?" Marquez's friend Minerva Garcia told KABC-TV. "Considering there were eight officers in her apartment. She was weak. She hadn't eaten in days. She weighed 84 pounds. She was disabled."
South Pasadena Police Department Chief Brian Solinsky told Newsweek in response to the calls for a new probe: "It is tragic anytime someone loses their life. I can only imagine what Vanessa's friends and family are going through. It is heartbreaking for everyone involved, including the officers that were put in that position.
"Two independent agencies investigated this case, the Los Angeles County Sheriff's Department and the Los Angeles County District Attorney's Office. When the investigation was concluded, it was determined the officers involved acted within the parameters of the law.
"Should friends and family seek to reopen the case, it is within their right to ask the District Attorney. I am confident that if another review of the case were to be conducted, the outcome would remain the same."
Marquez, who had a history of seizures, was struggling with mental health issues. Following her death, her mother later filed a wrongful death lawsuit against the department and was awarded $450,000 in a settlement.
The district attorney's office said in a February 25 memo that South Pasadena Police Department officers Gilberto Carrillo and Christopher Perez would not face any charges over the shooting.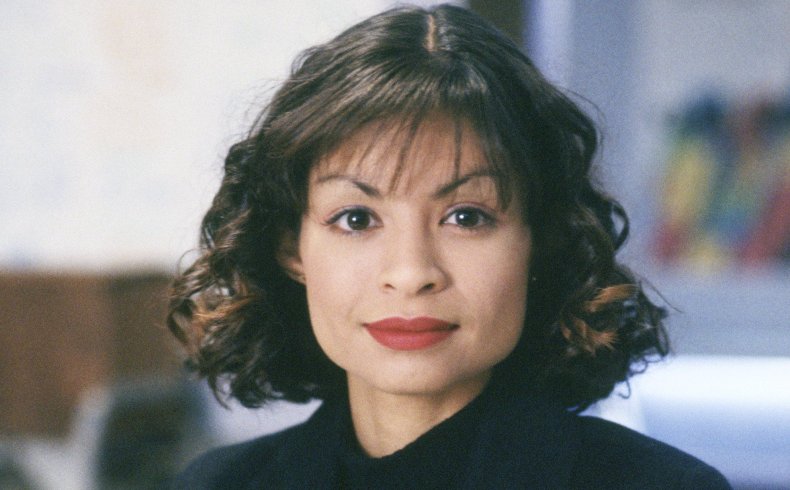 At the time, the South Pasadena Police Department also released body camera footage of the fatal incident, in which officers could be heard ordering Marquez to drop the item from her hand before she was shot.
The memo noted that Carrillo and Perez had reason to suspect the gun was real after Carrillo saw Marquez in possession of it in her bedroom, saying this "had the desired effect of causing him to fear for his life. Marquez perpetuated Carrillo's belief that the gun was real by not disclosing the handgun was a BB gun."
"From the perspective of Carrillo and Perez, Marquez was armed with a firearm and acting erratically," the memo continued. "Despite efforts to communicate in conjunction with fire commands, Marquez remained silent.
"She held the handgun in a manner that conveyed a readiness to use it and descended the stairs with that apparent purpose. Carrillo saw the gun pointed in the direction of the officers and Perez described a situation in which Marquez could have 'opened fire' on them in an instant."
"Both officers, in that moment, actually and reasonably feared for their lives," said the memo, adding that their response was "justified."
In a statement to Newsweek at the time, an attorney for Marquez's mother said the South Pasadena Police Department did not contact the actress's family before releasing the graphic body cam footage.
"Vanessa's family was not informed that video would be published," said attorney Vicki Sarmiento, who represented Marquez's family in the wrongful death lawsuit. "Vanessa's mother feels it was irresponsible for video to be published without any pre-advisement to her.
"She is a grieving mother, and the city has never once contacted her to meet with her to explain the circumstances of her daughter's death. She feels further violated by the way she has been treated and disregarded."
Update 8/24/21, 10:35 a.m. ET: This article was updated to add a statement from the South Pasadena Police Department Chief Brian Solinsky.