Frigid Temperatures Are Causing Iguanas in Florida To Fall From Trees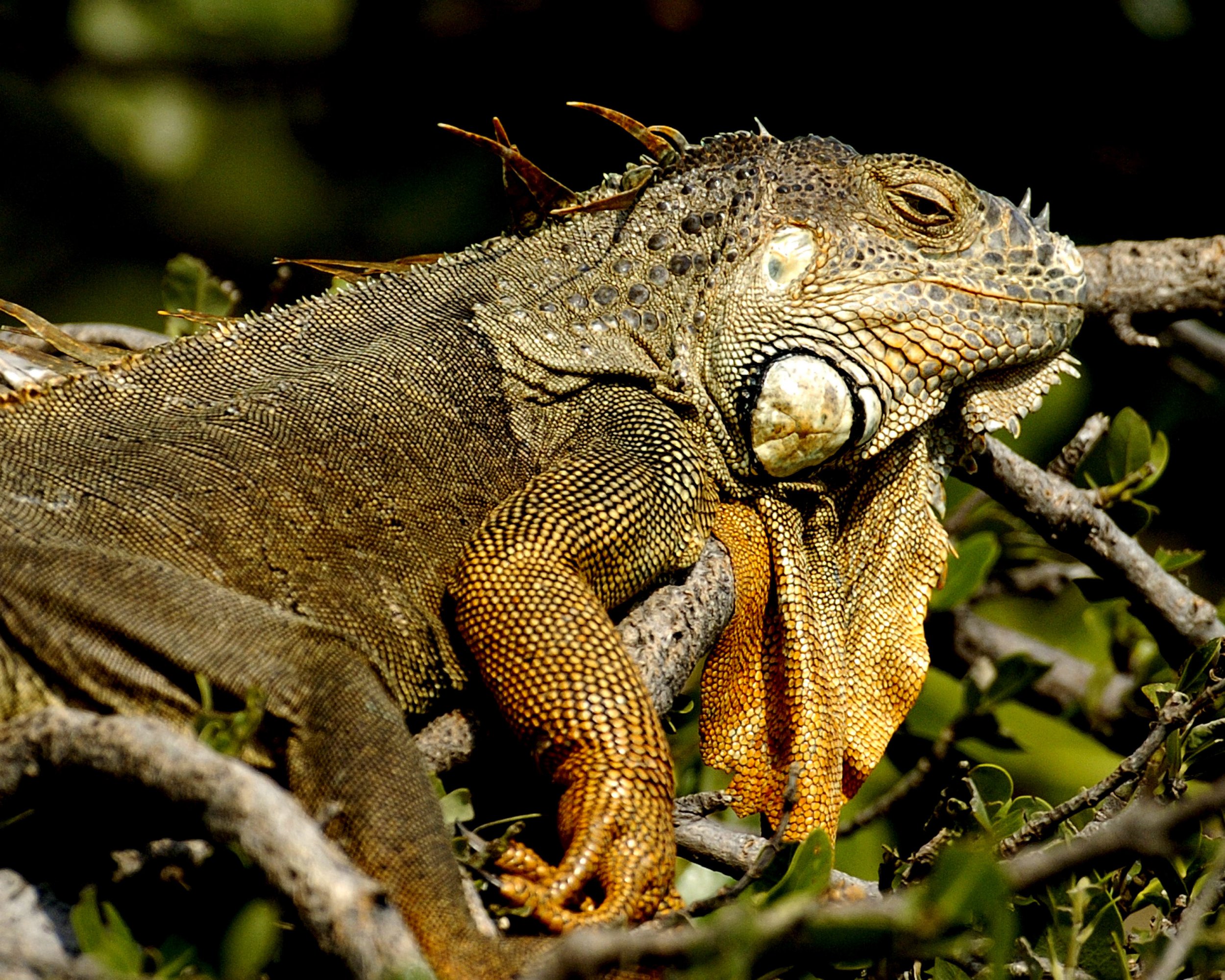 Photos posted across social media today showing iguanas fallen out of trees had many viewers wondering if the animals were dead. They were not; like many of us, they're just cold. Just like humans, the reptiles and other wildlife are impacted by the frigid temperatures that are affecting the entire country.
Temperatures in southern Florida fell below 40 degrees Fahrenheit, shocking the critters and making them literally freeze up. Once the weather in the Sunshine State warms up a bit, they should regain movement and climb back up trees again.
"When the temperature goes down, they literally shut down, and they can no longer hold on to the trees," Ron Magill, communications director for Zoo Miami, told The New York Times. "Which is why you get this phenomenon in South Florida that it's raining iguanas."
While residents may be inclined to touch the stiffened critters, they shouldn't, Kristen Sommers, who works for the Florida Fish and Wildlife Conservation Commission, told the Associated Press. The stiffened, cold-blooded animals may attack once they've warmed up, she explained.
"Don't assume that they're dead," Sommers said.
In 2010, Florida experienced a similar cold spell that caused many iguanas—which are not native to South Florida, but rather to Central and South America—to die. But they repopulated within five years.
Although a majority of the photos being shared across social media show iguanas, other reptiles such as turtles, can experience the same effect.
"When the water temperatures drop, stunned sea turtles may float listlessly in the water on or near shore," the Florida Fish & Wildlife Conservation Commission told the Miami Herald. "Although these turtles may appear to be dead, they are often still alive."
The frigid temperatures have affected penguins and sharks too. In Canada, zookeepers at the Calgary Zoo brought the flightless birds indoors after temperatures plummeted. While in the U.S., a couple of sharks died from what experts believe was "coldshock." Their official causes of death have yet to be determined; once the bodies thaw, experts will examine their tissues and organs.