With Front Lines Static, Ukraine and Russia Shift Forces For Long War
The war in Ukraine is being waged with ever bigger guns for ever smaller pieces of territory. As both sides dig in for a battle of attrition in the eastern Donbas region, the focus has shifted from fights over major cities like Kyiv and Kharkiv towards struggles for control of the smaller towns located along an increasingly active front line.
In previously little-known places such as Volnovakha, Lyman, and Severodonetsk, seemingly endless artillery barrages have made civilian life nearly unsustainable. As neither side in the conflict appears capable of scoring a decisive battlefield victory, there is every reason to believe that the heavy metal standoff in the east of the country will continue for the foreseeable future, even as the map of territorial control all but ceases to shift.
In the early weeks of Russia's full-scale assault, invading paratroopers and armored units raced through northern Ukraine in an attempt to seize the capital. But while Russia's efforts to capture Kyiv and Kharkiv in the north were beaten back largely by hit-and-run Ukrainian ambush attacks, Russia's operations in the south succeeded in securing a corridor running west from Mariupol roughly 250 miles and crossing the Dnieper River to Kherson. While fighting remains hot on this southern front, the truly apocalyptic battle is taking place further east.
Independent open-source analyst Henry Schlottman spoke to Newsweek about the current balance of forces.
"Russian troops are, broadly speaking, concentrated along the line from Izium through Lyman and Severnodonetsk to Popasna. Ukrainian government officials have said Russia has about 35,000 to 40,000 troops here. About half of those are probably frontline troops, with the rest in supporting units and brigades involved in artillery, logistics, etc.," Schlottman said of the Russian side.
Schlottman also described the distribution of Ukrainian forces defending the line in the east.
"The estimate for Ukrainian troops in the immediate Lysychansk-Severodonetsk area is about 16,000, with another 9,000 to 14,000 largely concentrated around Sloviansk and Bakhmut," he said. "Some of the Ukrainian brigades are very lightly equipped territorial defense units though, meaning that Russia has a significant advantage in artillery in this area as well in manpower."
With the possible exception of the battle for Mariupol, the fighting along this eastern front has been the fiercest in the war to date. At a press conference on May 22, Ukrainian president Volodymyr Zelensky revealed that between 50 and 100 Ukrainian soldiers were dying in the east every day. As the artillery battles have continued throughout the ensuing weeks, there is no reason to suspect that these casualties are declining.
The civilian toll has also been significant. While independently verified statistics of death and displacement remain unavailable, Luhansk regional governor Serhiy Haidai estimated on June 5 that out of a pre-war population of around 100,000, only 15,000 residents remained in the city of Severodonetsk.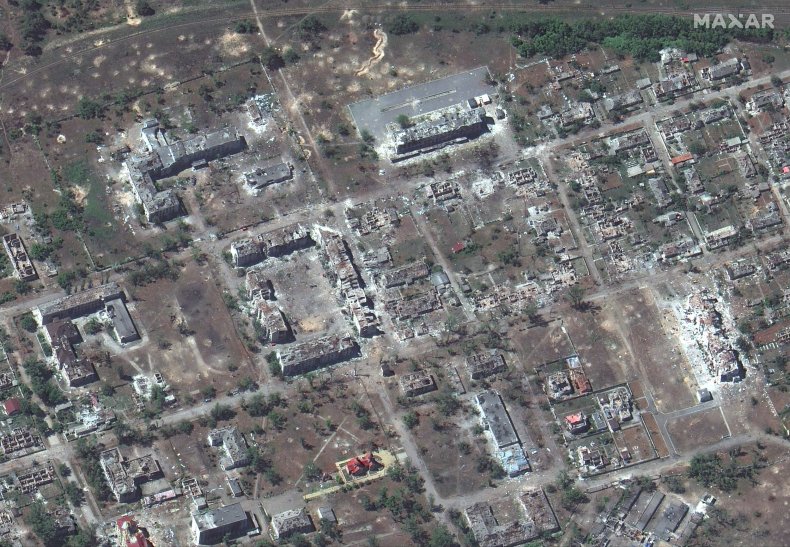 On the southwestern front around Kherson, the fighting remains comparatively less destructive while also being more favorable to the Ukrainian side. However, if Russian forces continue to make incremental progress in the east, it is possible that Ukraine will be compelled to redeploy some of that manpower to the Donbas theater. This would significantly reduce Ukraine's ability to execute counter-offensive operations aimed at taking territory in the south.
"Around Kherson, a tentative personnel count would be perhaps 15,000 to 20,000 Ukrainian troops opposing perhaps 12,000 Russian troops," Schlottman said. "Some of these Ukrainian forces here are badly needed in the area around Izium, Severodonetsk, and Popasna though."
Perhaps the most consequential "known unknown" concerning the current conflict involves the capacity of each side to keep up its military activities at their current intensity for a sustained period of time.
Ukraine's biggest challenge is one of equipment. Despite a recent influx of long-range 155 millimeter caliber artillery systems provided by Western countries, it is not yet clear how quickly Ukraine will be able to train enough soldiers to operate enough units to halt Russia's incremental advances. In the meantime, Russian forces will retain a firepower advantage despite relying on Soviet-era 152 millimeter systems that are less accurate and have a shorter range than the versions being introduced into the Ukrainian arsenal from abroad.
For its part, Russia is facing a shortage of infantry soldiers. The political leadership in the Kremlin has thus far chosen not to announce a general mobilization, and as a result, Russia's recent advances have relied much more heavily upon firepower than on manpower.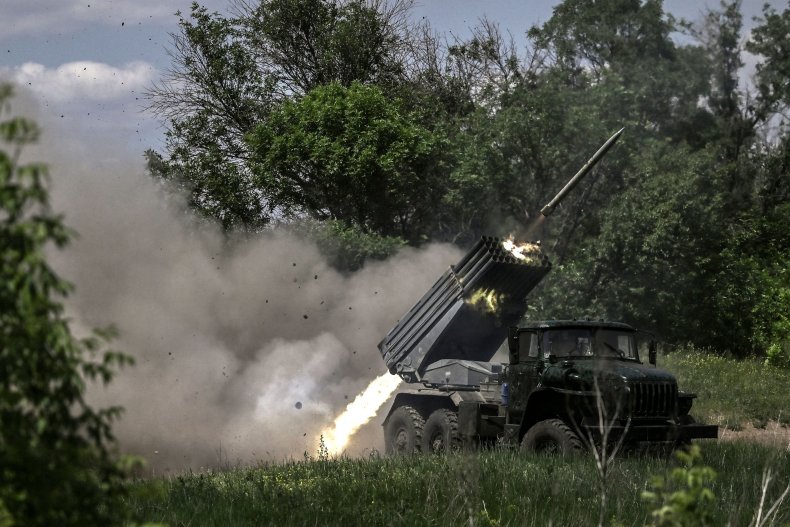 Viewed from Moscow, this strategy appears to be working.
"Since the end of April, we've been combining high-tech reconnaissance with simply overwhelming firepower," Vladislav Shurygin, a Russian military expert, told Newsweek. "We have mobile battalions, but the most effective way for us to fight is to simply grind down the enemy in a firefight."
This dynamic, in which Russia continues to make slow but steady advances only after its heavy artillery has pummeled Ukrainian cities so completely that there is nothing of substance left to defend, is completely at odds with the Kremlin's claims that its self-described "special military operation" is aimed at "liberating" the largely Russian-speaking populations of eastern and southern Ukraine.
Instead, Russia's invasion has largely become a war of annihilation against Russophone Ukraine. As Western artillery begins to provide the Ukrainian army with the heavy weapons it needs in order to freeze in place the map of territorial control, there is every indication that the annihilation will continue everywhere falling within artillery range of the front lines.