Frozen 2: Disney's Elsa Shouldn't Be a Lesbian Say Thousands of Backers in Anti-gay Petition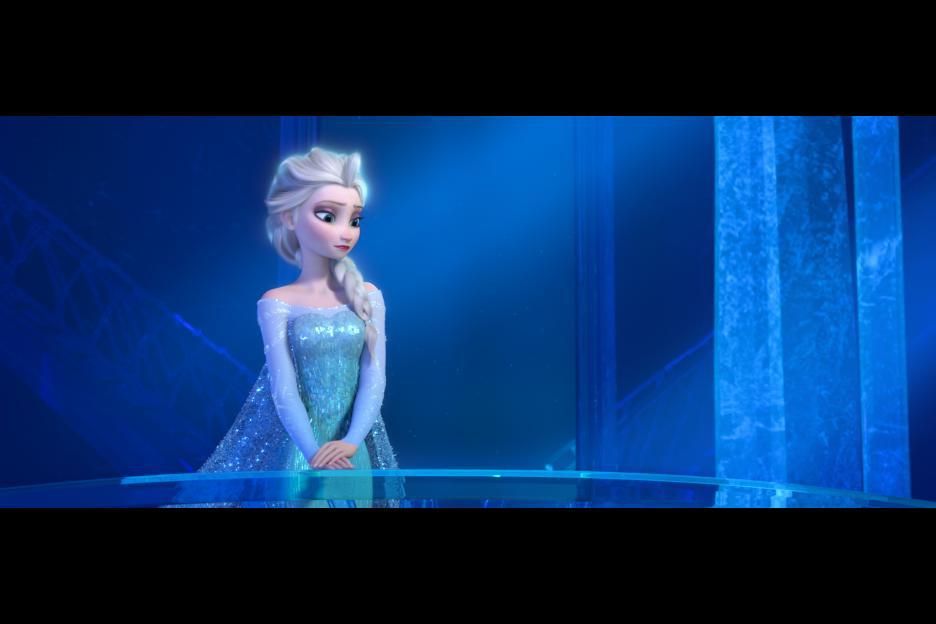 A petition urging Disney not to portray Elsa as a lesbian in Frozen 2 has reached almost 11,000 signatures.
The action was launched after Jennifer Lee, the film's co-director, replied "we'll see where we go" when asked whether script writers had decided the sexuality of the fictional Queen of Arendelle.
Since its release in 2013, the sexuality of Elsa has been a source of debate. The film focused on platonic sisterly love and abandoned the Disney trope of a princess breaking her spell by finding true love with a prince.
The Oscar-winning song Let It Go, meanwhile, was read by some as an anthem for coming out. In 2016, Twitter users harnessed #GiveElsaAGirlfriend and #MakeElsaALesbian to call on Disney to make Elsa its first gay movie hero.
Speaking ahead of the release of A Wrinkle in Time, Lee told the Huffington Post: "I love everything people are saying [and] people are thinking about with our film―that it's creating dialogue [about LGBT characters], that Elsa is this wonderful character that speaks to so many people.
"It means the world to us that we're part of these conversations. Where we're going with it, we have tons of conversations about it, and we're really conscientious about these things."
"For me…Elsa's every day telling me where she needs to go, and she'll continue to tell us. I always write from character-out, and where Elsa is and what Elsa's doing in her life, she's telling me every day. We'll see where we go," she continued.
Read more: Will Elsa from Frozen Have a Girlfriend in 'Frozen 2'? Director Responds to Gay Rumours
But anti-gay campaigners have responded to the rumours with anger.
"In recent years Disney has been steadily conforming its children's programming to the LGBT agenda, and even the original Frozen was hailed by liberal commentators for its subtly pro-gay themes," read the Life petition entitled "Tell Disney: Don't make Elsa a lesbian in Frozen 2!"
It continued: "From every corner of society, young girls already face confusing and troubling messages about sexuality."
At the time of writing, the petition had garnered over 10,755 signatures.
A spokesperson for the LGBT advocacy charity Stonewall hit back at the petition, and told Newsweek: "Greater representation of lesbian, gay, bi and trans people in the media not only ensures LGBT people see themselves reflected in what they watch, it also helps increase understanding and creates a more inclusive and accepting society."
This is not the first time campaigners have tried to prevent Queen Elsa from being portrayed as a lesbian. A CitzenGo petition launched in response to the 2016 #MakeElsaALesbian hashtag was signed over 334,000 times, Pink News reported.
Over the past few years, Disney has shown a commitment to making the characters in its films and TV shows more diverse, both in terms of sexuality and race.
Last October, the Disney Channel made history by showing its first gay storyline in the show Andi Mack. The narrative centred around best friends Andi and Cyrs feeling attracted to the same boy.
A Disney spokesperson said at the time that the show "sends a powerful message about inclusion and respect for humanity," according to BBC News.