Disney announced their partnership to team up with Dark Horse for a comic book based on the 2013 animated film, Frozen, back in January. Now we have the exclusive first look at the covers for the opening installment of the three-part miniseries, officially titled Disney Frozen: Breaking Boundaries.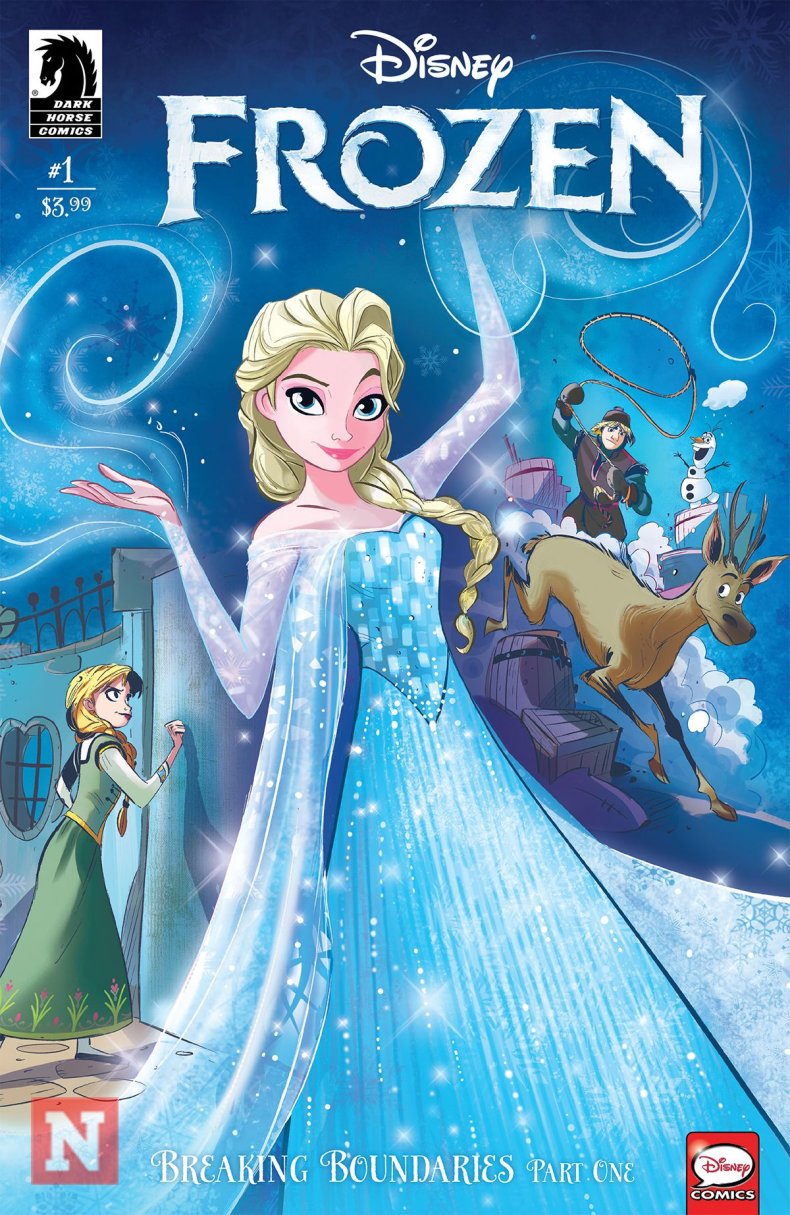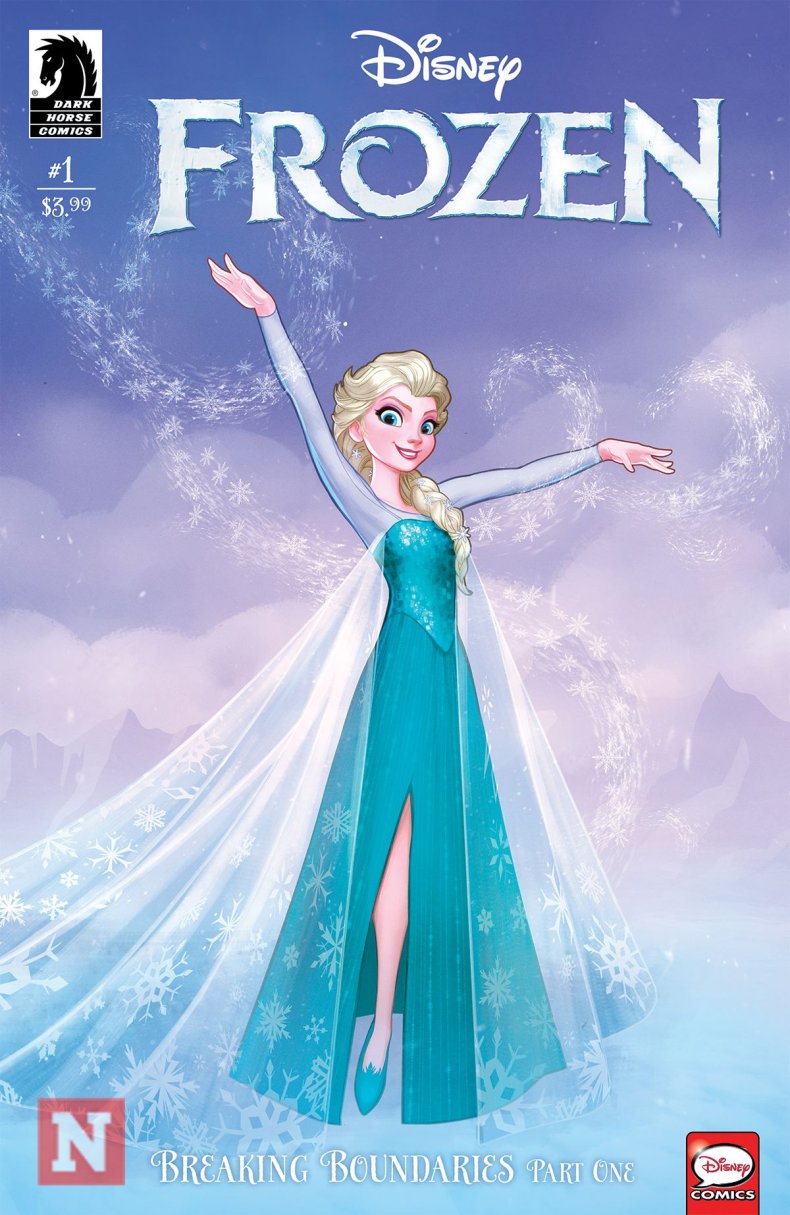 Penned by Zootopia Comics and DuckTales: Treasure Trove writer Joe Caramagna, Disney Frozen #1 finds Queen Elsa and Princess Anna trying to bring peace back to their kingdom. There's a wild animal loose in the village, destruction in the forest and unrest brewing in a nearby kingdom. Luckily, Elsa and Anna will have the help of Olaf, Kristoff . . . and a mysterious, adventurous young woman to restore peace in their kingdom.
Kawaii Creative Studio created the cover that reunites the film's main characters. Frozen largely followed Princess Anna tracking down her sister Elsa, who fled the castle after accidentally revealing her powers to the city. Hopefully, Anna and Elsa can take steps toward rekindling their relationship in Breaking Boundaries. Elsewhere on the cover is the good-hearted sidekick Kristoff, adorable snowman Olaf (who seems to be intact, thanks to Anna) and the most reliable reindeer transportation, Sven. Artist Eduardo Francisco and colorist Amanda Duarte teamed up on the variant, which pictures Queen Elsa lovingly twirling snowflakes in the air.
And now there's only one thing left to say: "Let it go, let it go, can't hold it back anymore." Will you be picking up a copy to continue your Frozen adventures? Let us know in the comments. Disney Frozen: Breaking Boundaries #1 goes on sale Aug 1.