Fugitive Grandmother 'Losing Streak Lois' Captured Near Mexico Border
A grandmother accused of murdering her husband before shooting another woman in order to steal her identity has been captured in Texas, following a nationwide manhunt.
Lois Riess, 56, was arrested at a restaurant in South Padre Island, a beach resort community around 27 miles from the Mexico border, the Lee County Sheriff's Office's confirmed.
She had been on the run since late March after her 54-year-old husband was found shot dead at their home in Blooming Prairie, Minnesota. Riess was then said to have escaped to Florida, where she is then alleged to have killed 59-year-old Pamela Hutchinson because she bore a resemblance to her in order to steal her identity.
The U.S. Marshals Service launched a nationwide search for the 56-year-old on April 13, warning the public not to approach her as she was "armed and dangerous."
As part of the search, the Minnesota Bureau of Criminal Apprehension released surveillance footage of Riess at a gas station in Northwood, Iowa, from March 23.
Investigators believed that on that day, Riess drove to a bank in Glenville, Minnesota, and cashed over $10,000 in stolen and forged checks from her husband and his business, before going on to spend most of the day gambling at Diamond Jo Casino in Northwood, Iowa.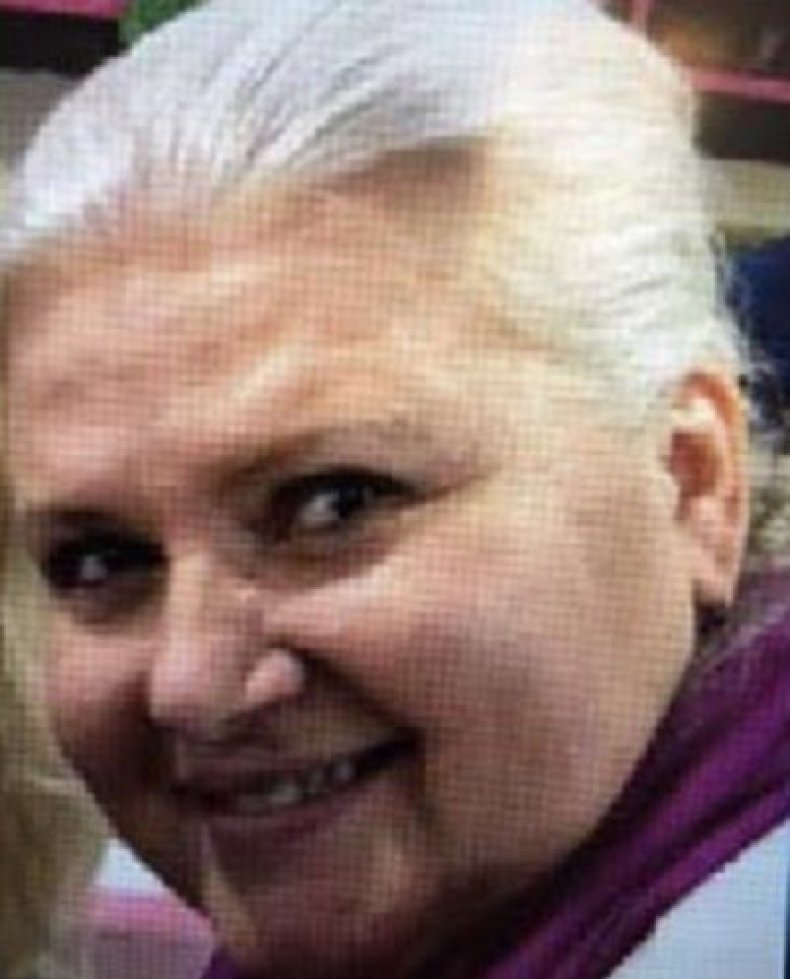 The suspect was dubbed "Losing Streak Lois" by local authorities as she is known to have a gambling addiction and frequently visits casinos.
Also on March 23, David Riess' business partner called authorities to ask them to check up on him as he had not shown up for work for more than two weeks. Police then discovered his body inside his Blooming Prairie home with multiple gunshots wounds.
Officers are unsure how long he had been dead for. They went to the Iowa casino to find Riess, but she had already left.
From there the suspect eventually ended up in Florida. Surveillance video showed Riess talking and smiling with Hutchinson on April 5 at a brewery in Fort Myers Beach.
The body of Hutchinson, of Bradenton, Florida, was found in an area of Fort Myers Beach four days later with gunshot wounds. Officers believe Riess killed the 59-year-old as they looked similar.
Authorities say Riess used the same weapon to kill both her victims.
"I promised all along that Lois Riess would end up in a pair of handcuffs," Lee County Undersheriff Carmine Marceno said, reports the St. Paul Pioneer Press.
"Tonight, she sits in a jail cell in Texas. We are working as expeditiously as possible to bring her back to Lee County to face murder charges."