Full List of Every Russian Commander Killed Fighting Ukraine War
Russia has experienced heavy losses of some of its top military personnel since it waged war with Ukraine on February 24. On Wednesday, Ukrainian officials said that its army had reportedly killed its 15th Russian commander since the beginning of the conflict.
Colonel Alexei Sharov, who commanded the 810th Guards Separate Order of Zhukov Brigade in the Russian Marines, was reportedly shot dead in the southern port city of Mariupol, where tens of thousands of people remain trapped amid a siege.
Sharov was the fifth colonel to be killed in the war and he joins five generals as well several other top-ranked Russian military officials, including captains and majors.
Many of the deaths have not been officially confirmed by Russia's ministry of defense, but have been confirmed by Ukraine's ministry of defense and other media sources in Russia and Ukraine.
Newsweek has contacted the Russian ministry of defense to confirm all 15 names.
Here is the list of Russia's top military brass that have reportedly been killed during the conflict.
Colonel Alexei Sharov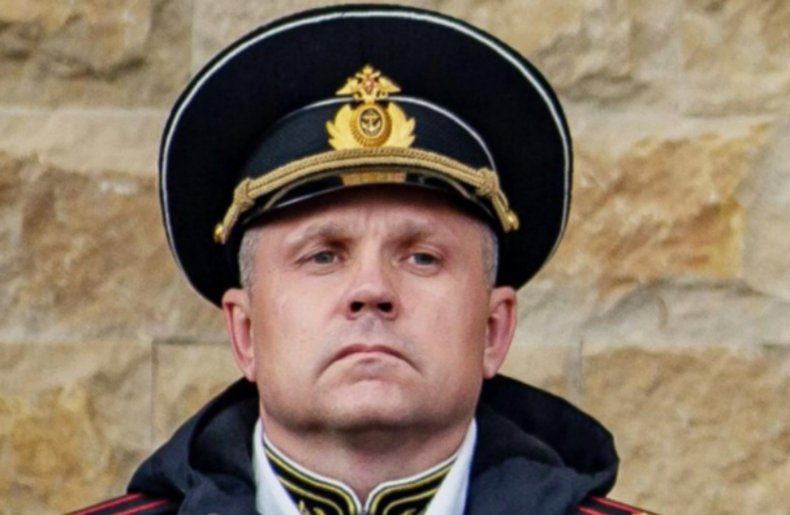 Sharov's death was revealed in a Telegram post by Odessa military administration spokesman Sergey Bratchuk and reported by Ukrainian news outlets including Ukrinform. Ukrainian army officer Anatoliy Stefan also tweeted the news of the death.
Major General Vitaly Gerasimov
Ukraine's ministry of defense said that Gerasimov was killed outside Kharkiv on March 7. He was a one-star rank Russian Ground Forces major general.
Major General Andrei Kolesnikov
Kolesnikov, another one-star rank serviceman commanding the 29th Combined Arms Army, was killed in Ukrainian territory on March 11, Ukraine's military and media reported.
Major General Andrey Sukhovetsky
Sukhovetsky was the commanding general of Russia's 7th Airborne Division and deputy commander of the 41st Combined Arms Army. He was the first reported high-ranking loss for Russia's military – he was said to be killed by sniper fire.
Major General Oleg Mityaev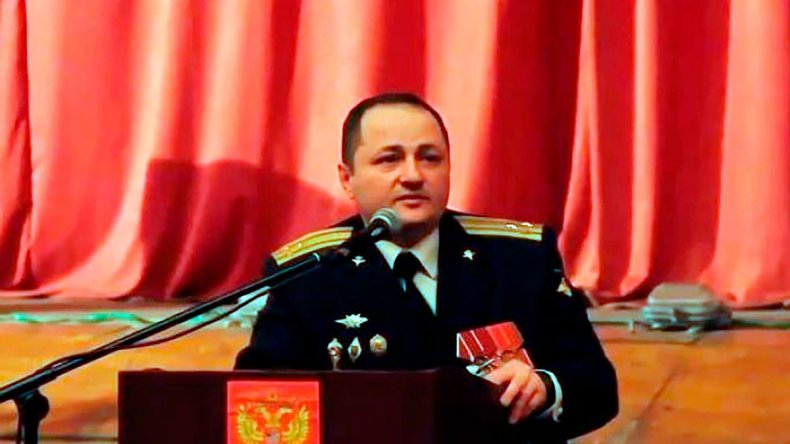 Mityaev was the fourth Russian military general killed in Ukraine.
Ukrainian Interior Ministry adviser Anton Gerashchenko announced the death on Telegram on March 16, sharing a photo of a person he said was the officer.
Mityaev, 46, was in command of the 150th motorized rifle division, which he had led since 2020. Before the Ukraine war, the division was deployed in the Rostov region, at the Ukrainian border.
He had previously fought in Syria and in 2016 had been appointed as commander of a Russian military base in Tajikistan.
Lieutenant General Andrei Mordvichev
The high-ranking Russian general reportedly died when Ukrainian forces hit an airfield in Chornobayivka, near Kherson airport, the general staff of Ukraine's army claimed in a social media post.
Lietenant Colonel Dmitry Safronov
Safronov, commander of the Russian Armed Forces' 61st Separate Marine Brigade, was killed in the battle of Chuhuiv, a city in Kharkiv Oblast.
Lieutenant Colonel Denis Glebov
Glebov, who was Deputy Commander of the 11th Separate Airborne Assault, was killed during the liberation of Chuhuiv, according to Ukrainian officials. TASS, the Russian news agency said he had been ordered the Order of Courage after his death.
Guard Colonel Konstantin Zizevsky
Mikhail Vedernikov, the governor of the Pskov region in Russia's northwest, reported on Instagram that Zizevsky, a Guards Colonel, was killed during fighting in the eastern regions of Donetsk and Luhansk.
Guard Lieutenant Colonel Yuri Agarkov
Vedernikov confirmed the guard lieutenant colonel's death in the same Instagram post. He died alongside fellow paratrooper Zizevky. Russian media reported that he commanded a motorised rifle regiment.
Colonel Andrei Zakharov
The commander of the 6th Tank Regiment of the 90th Tank Division, was killed near Kyiv, according to Ukraine's defense ministry.
Colonel Sergei Porokhnya
Porokhnya, the commander of the 12th separate guards engineering brigade, died while deploying a bridge, according to media reports and Ukraine's armed forces via Facebook.
Colonel Sergei Sukharev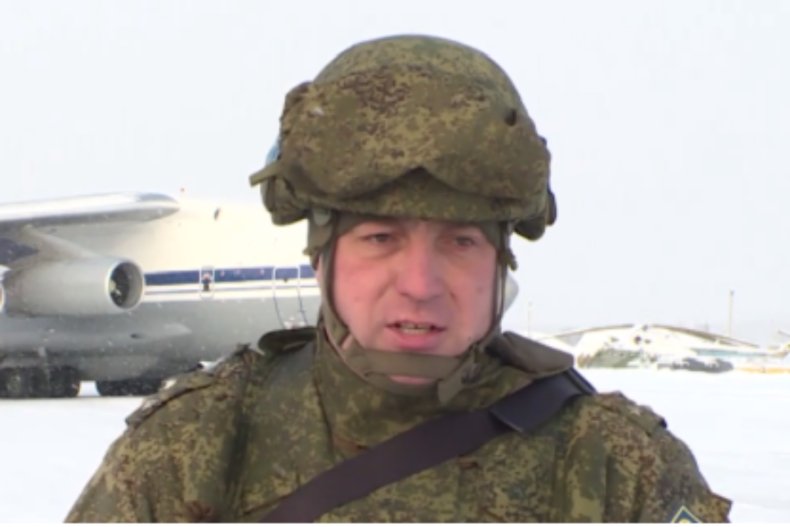 The commander of the 331st Guards Parachute Assault Regiment from Kostroma was killed in battle with four other members of the regiment, Russian state-run television and radio company GTRK Kostroma reported.
Sukharev, who had commanded the paratroop regiment since 2021, was killed in battle alongside Captain Alexei Nikitin, Senior Sergeant Sergei Lebedev, Sergeant Alexander Limonov and Corporal Yuri Degtyarev, according to the news outlet.
General Magomed Tushaev
Tushaev, a leading Chechen special forces warlord, was killed near Hostomel.
He commanded the 141th motorised national guard brigade, and has been accused of leading several homophobic purges in Chechnya.
Guards Colonel Vladimir Zhoga
His death was reported on Telegram by Denis Pushilin, the head of the Russian-backed Donetsk People's Republic. Pushilin said the Ukraine-born Commander of the Sparta Separate Reconnaissance Battalion, a neo-Nazi Kremlin-backed separatist force based in Donetsk, had been killed while evacuating civilians.
Follow Newsweek's live coverage of the Ukraine war here.