Full List of Republican Senators to Vote for Bipartisan Gun Control Bill
The U.S. Senate passed the most significant gun control legislation in three decades on Thursday, in response to several recent mass shootings that rocked the nation and claimed dozens of lives.
The U.S. is the country where gun ownership is highest — with some 120.5 guns owned per 100 people, according to World Population Review. On average, that's more than one gun per American.
At least 279 people have died in mass shootings in America so far this year, according to the Gun Violence Archive, a non-profit that tracks such incidents through police reports and other public sources. Just last month, there was a shooting in a grocery store in Buffalo, New York, and another at an elementary school in Texas that left 21 people dead, including 19 children.
The new gun control legislation comes just hours after the Republican-dominated Supreme Court ruled Americans have the constitutional right to carry handguns in public for self-defense, exposing a deep divide in attitudes toward gun control in the United States. That ruling passed by 6-3.
The Senate gun control vote, which was passed by 65-33, will bring in legislation to tighten background checks on potential gun purchasers convicted of domestic violence or significant crimes in childhood.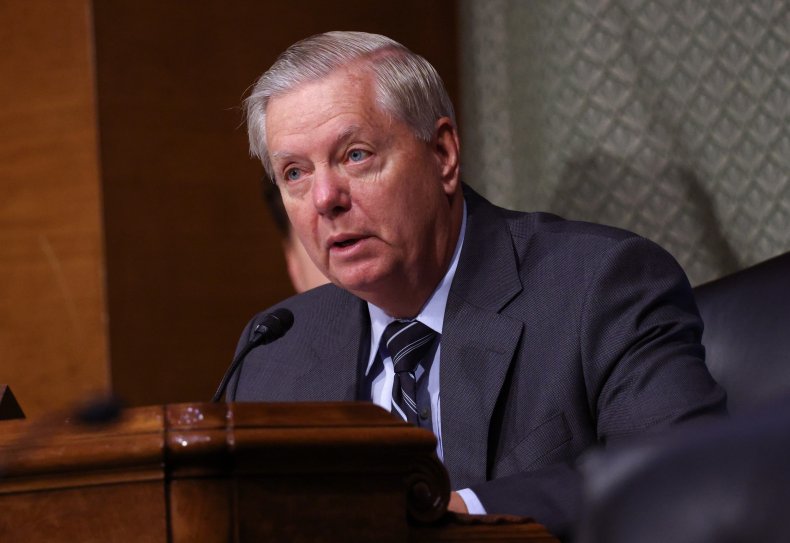 Backed by the President
"This bipartisan legislation will help protect Americans. Kids in schools and communities will be safer because of it," President Joe Biden said after the vote. "The House of Representatives should promptly vote on this bipartisan bill and send it to my desk."
House Speaker Nancy Pelosi said in a statement on Thursday night that the legislation would be advanced to the floor "first thing tomorrow morning."
Mitch McConnell, the Republican Senate Minority leader, said he was "proud" of the "two landmark victories" by the Senate and the Supreme Court striking down a gun law earlier on Thursday.
Although the legislation is likely to pass, many Republicans refused to compromise on stricter gun control, which is favored by many Democrats.
Of the 65 lawmakers who voted for the legislation, 15 of them were Republicans. Here is the full list of Republicans who voted for the regulations.
Full List
Roy Blunt (R-MO)
Richard Burr (R-NC)
Shelley Moore Capito (R-WV)
Bill Cassidy (R-LA)
Susan Collins (R-ME)
John Cornyn (R-TX)
Joni Ernst (R-IA)
Lindsey Graham (R-SC)
Mitch McConnell (R-KY)
Lisa Murkowski (R-AK)
Rob Portman (R-OH)
Mitt Romney (R-UT)
Thom Tillis (R-NC)
Pat Toomey (R-PA)
Todd Young (R-IN)