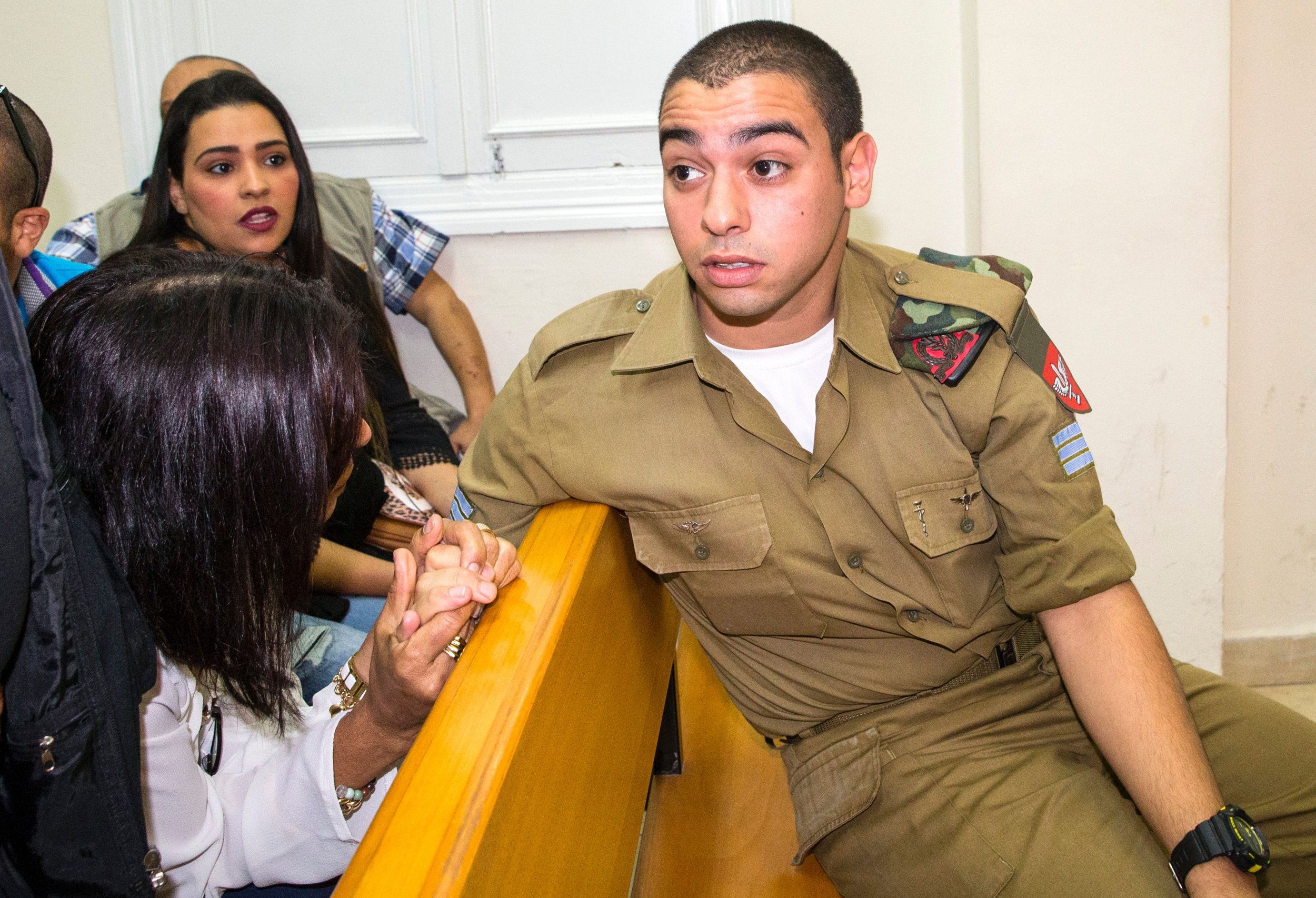 An online fundraising campaign for an Israeli soldier who was caught on camera shooting dead an incapacitated Palestinian attacker has raised 500,000 Israeli shekels ($130,000) in less than a day.
The fundraiser received more than 3,000 donations, exceeding its goal of 400,000 Israeli shekels for the fund that would create the Association for the Defense of IDF Soldiers. The body would provide "legal and communications assistance to warriors caught in situations" similar to the soldier in question, Sgt. Elor Azaria.
Left-wing Israeli NGO B'Tselem released footage in March from one of its volunteers that showed the 20-year-old stepping towards an unarmed and wounded Palestinian male, Abdul Fatah al-Sharif, who had attempted a stabbing attack on Israeli soldiers, before shooting him in the head.
The campaign calls on the citizens of Israel to "join us in mobilizing to help Elor Azaria and his family" in his defense against legal proceedings brought against him. Israeli authorities indicted him in April.
"We send our children to the army, but in the face of a crisis caused by a complex military operation, there is no system that helps them deal with the difficulties," reads the campaign page. "No one offers assistance to the families or to the male and female warriors facing the crisis alone and the heavy costs involved in such instances.
"An appropriate legal defense is a basic human right, not to mention to a warrior who faced a terrorist and found himself in such a difficult situation during his mandatory military service."
Azaria is currently on trial on charges of manslaughter. He said that he still believed the Palestinian attacker could cause harm, with either a knife or an explosive device, when he shot him but the IDF elite strongly condemned his reaction on March 24.
The murder divided Israel's political elite and the supporters of various political factions in the country. Far-right Israelis held a rally in support of Azaria, sparking condemnation from then-Israeli Defense Minister Moshe Yaalon. The Israeli far-right and right-wing politicians accused the government of abandoning an Israeli citizen who they believe was doing his duty.
Israeli Prime Minister Benjamin Netanyahu and Yaalon fell out over the case and the former replaced him with right-wing ultranationalist Avigdor Lieberman, who had previously served as the country's foreign minister.