Israeli Defense Minister: Rally For Convicted IDF Shooter is Akin to Supporting ISIS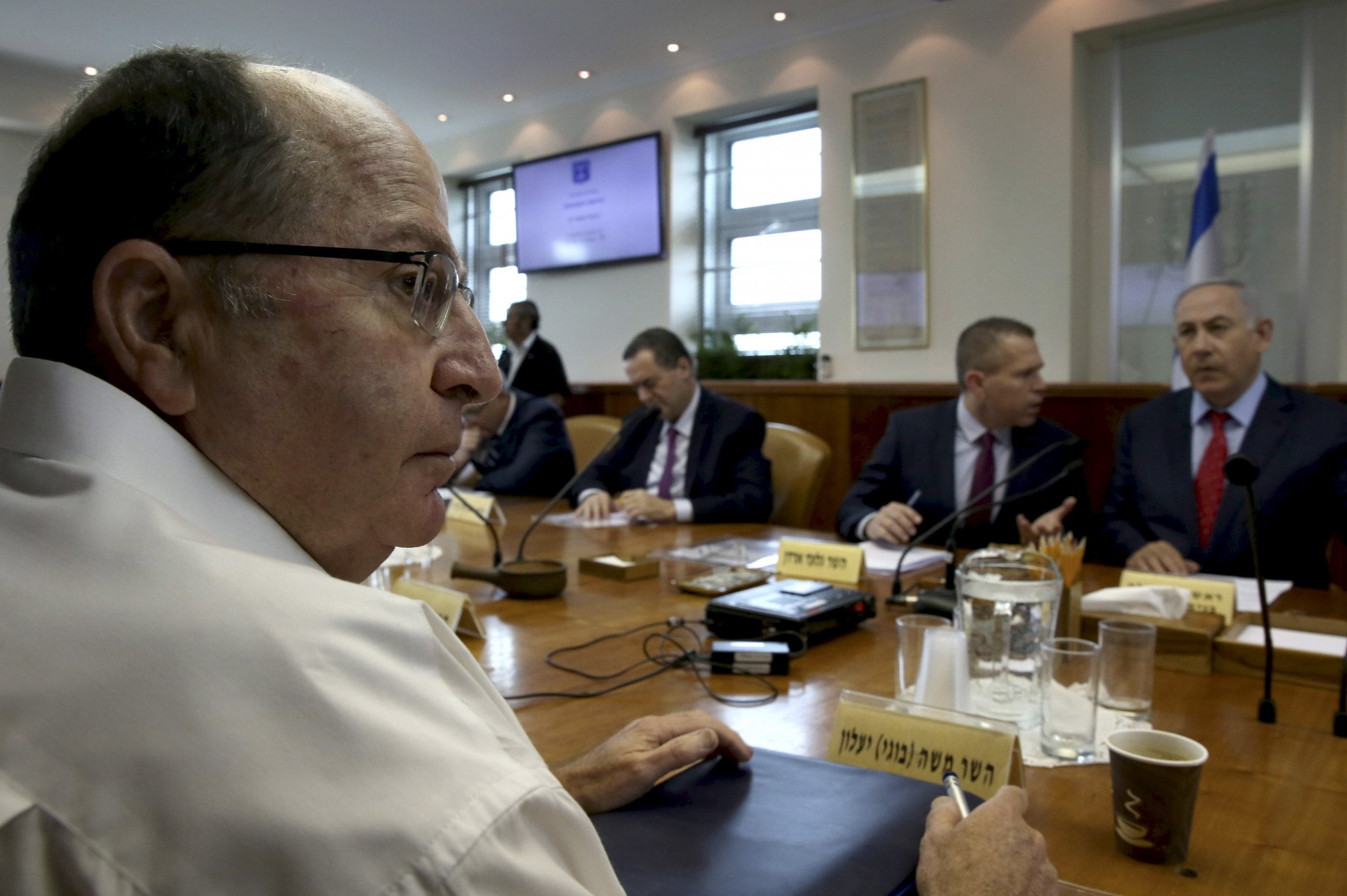 Israeli Defense Minister Moshe Yaalon, on Monday, criticized a planned rally in support of the Israeli soldier who shot and killed a wounded Palestinian attacker at close range, comparing those participating in the rally to supporters of the Islamic State militant group (ISIS).
An Israeli military court convicted the soldier of manslaughter on Monday after Israeli NGO B'Tselem released video footage of him shooting Abdul Fatah al-Sharif in the head after he had been neutralized, following a stabbing attack.
The Israeli military lifted a gag order on the identity of the shooter on Monday. He was named as Elor Azariya, a 20-year-old citizen of the Israeli city of Ramla. Following the court's decision, supporters of Azariya scheduled a rally in Tel Aviv's Rabin Square on Tuesday evening, with thousands expected to attend.
"It really worries me. Part of the power [of the IDF], as many have described it—[David] Ben-Gurion, Menachem Begin and others—is our ethical strength. We aren't Daesh," Yaalon said during a tour of Jewish communities near the southern border with the Gaza Strip.
"When there is a need to kill, you kill. When we need to be resolute, we are resolute. But when someone has his hands up, or is already neutralized, that's when you arrest," he added. "Whoever supports these kinds of acts [the soldier's] is damaging the values of the Israel Defense Forces."
The supporters will be protesting the decision to prosecute the soldier as a section of Israeli society believes that he was protecting soldiers further attacks. Azariya had claimed that he believed al-Sharif could have a suicide bomb on his person.
Military prosecutors said his behaviour before and after the shooting did not lead them to believe that he had such concerns, noting comments he made before the shooting that the Palestinian man should be killed.
The conviction has split Israeli society and the country's political elite. Popular Israeli singers David D'or and Eyal Golan were forced to withdraw from performing at the rally after public criticism about their performances. Other musical acts are still set to perform at the rally.