Groups Call for France to Investigate IDF Shooter for 'War Crime' if Israel Absolves Him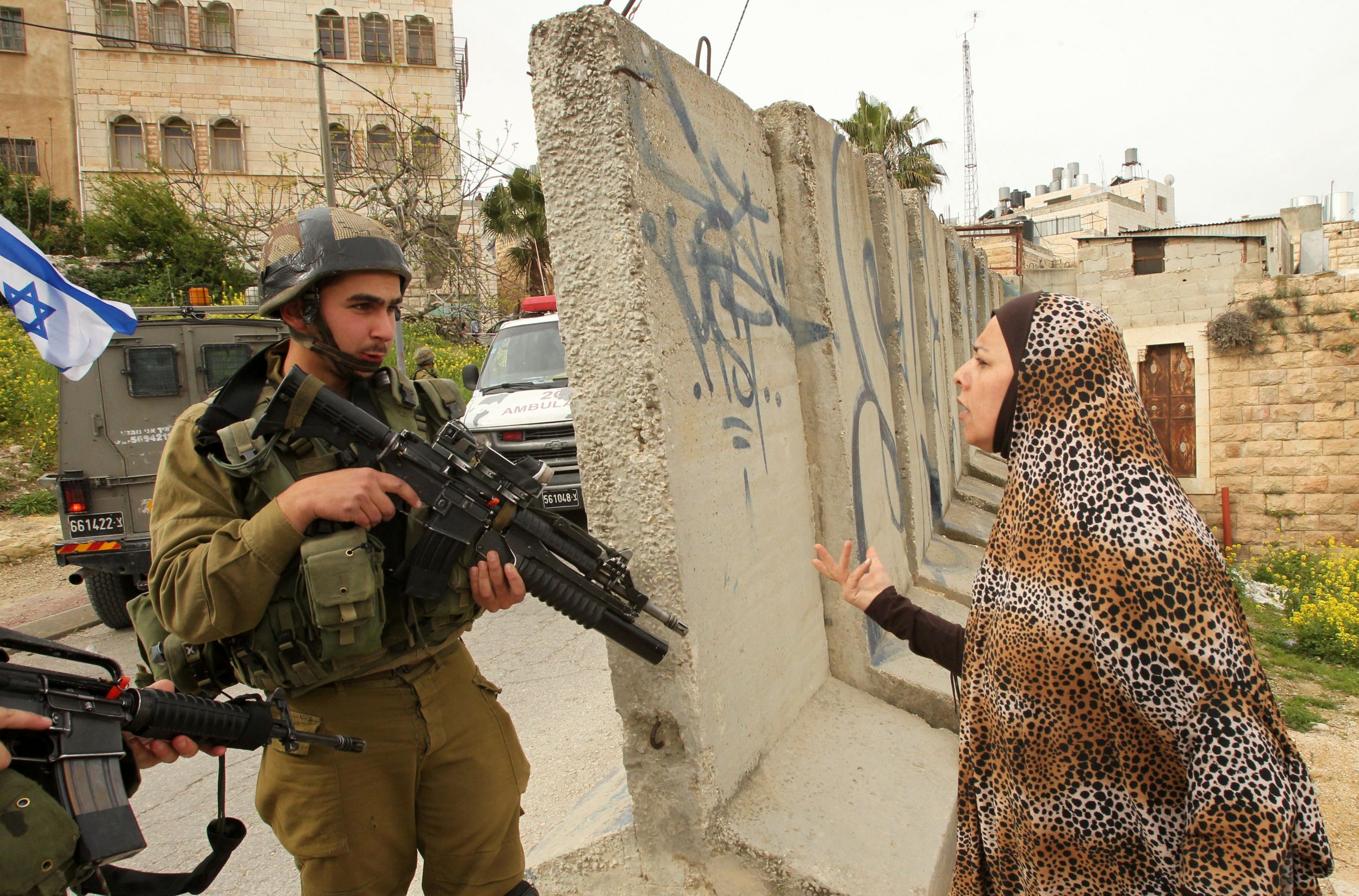 Human rights groups said Wednesday that France should investigate the French-Israeli soldier filmed shooting a Palestinian attacker in the head and killing him while he lay motionless, if the Israeli justice system fails to convict him.
French daily newspaper Le Monde revealed on Wednesday that the soldier, yet to be identified due to an Israeli media gag order, is a dual national known only as A. from the Israeli city of Lod.
In the footage, filmed last week by a fieldworker for the Israeli NGO B'Tselem, A. cocks his gun and walks towards the severely wounded Palestinian, 21-year-old Abed Fatah al-Sharif, and kills him with one bullet. He then walks over to right-wing activist Baruch Marzel and shakes his hand.
The Israeli military arrested A. after the footage surfaced and he is now being investigated by Israeli military police on suspicion of murder.
Human rights groups have accused Israel of failing to hold to account soldiers who commit crimes in the West Bank, Gaza Strip or East Jerusalem. They now say that in the event the soldier is not convicted with the full force of Israeli law, France, as the other country that A. is a citizen of, should step in to investigate his actions under the legal clause of universal jurisdiction, which allows states to claim jurisdiction over an accused person regardless of where the alleged crime took place.
"We would say that the apparent extrajudicial killing would amount to a war crime. It is up to the Israeli authorities, first and foremost, to investigate and prosecute those responsible for al-Sharif's killing," says Sari Bashi, Human Rights Watch's (HRW) director for Israel and the Palestinian Territories. "We hope that Israel will take appropriate measures. But if it doesn't, the international community should hold it accountable, including the possibility of France prosecuting the soldier, who reportedly has French citizenship, under universal jurisdiction procedures."
Nadim Houry, HRW's deputy director for the Middle East and North Africa, supports Bashi's call. "It's a much more complicated route as the crime did not happen in France but they could presumably, in the realm of legal theory, try to prosecute the soldier if Israel does not prosecute and pursue vigorously," he says. "Now, our hope and what we are pushing for is for a strong Israeli investigation."
Amnesty International, which has also called the shooting a "war crime," said that it took a universal position that all states should hold those who commit such crimes to account but noted that this would offer the possibility for France to investigate the soldier.
"Our universal position that all states should prosecute those responsible for war crimes in universal jurisdiction would also cover France here," says Jacob Burns, Amnesty International's researcher for Israel and the Palestinian Territories.
Still, the likelihood of France needing to open an investigation into the soldier's conduct is slim, says David Benjamin, the Israeli military's former chief legal advisor for the Gaza Strip, as he will likely be convicted, despite what Burns calls Israel's "impunity for members of the security forces" after alleged crimes in the territories.
"I think it's very unlikely that he won't be convicted of something. It will basically be whether it is a full-blown murder charge or a homicide charge of a lesser degree," he says, saying that Israel has complete jurisdiction over the case as it stands.
He notes that the International Criminal Court could open a case into the incident if it was not dealt properly with by the Israeli authorities, most likely as a result of a Palestinian complaint. The Palestinians themselves have already requested that the United Nations open an investigation into alleged Israeli extrajudicial killings of Palestinians.
The case has caused a divide among the Israeli security and political elite with Israeli Defense Minister Moshe Yaalon saying on Monday that the incident was that of "a soldier who did something wrong, not of a hero." In reply, right-wing Israeli minister Naftali Bennett accused Yaalon of "smearing" the soldier and said it was the duty of politicians to protect the country's soldiers, not imprison them.