Three Palestinians Shot Dead After Attacks on Israelis in West Bank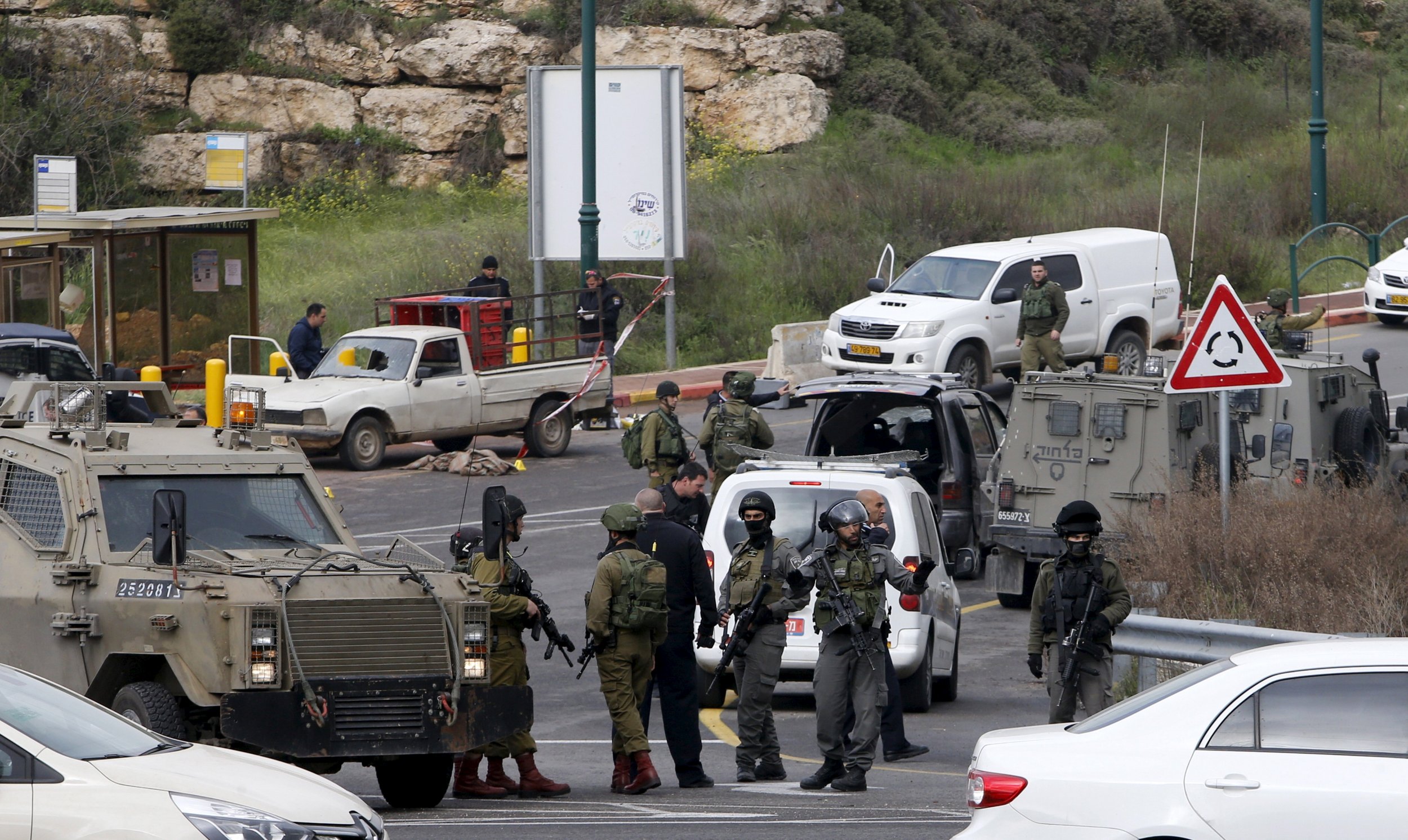 Israeli forces shot and killed three Palestinian attackers on Monday after back-to-back shooting and car-ramming attacks near an Israeli settlement in the West Bank, according to the Israeli military.
Two Palestinians, armed with a handgun and an automatic weapon, shot at civilians and soldiers at a bus stop near the settlement of Kiryat Arba, the military said in a statement. The attack wounded one soldier.
Shortly after, a third Palestinian drove his car into a military vehicle near the scene. The attack injured two soldiers, the military said. Israeli forces said they discovered two knives on the assailant. The military did not confirm if the attacks were coordinated.
"Two assailants opened fire at pedestrians waiting at a bus stop at the entrance of Kiryat Arba (near Hebron). Forces guarding the area responded and shot the assailants, resulting in their deaths," a military statement read.
"Moments later, in an additional attack, a vehicle rammed into a military vehicle responding at the scene. Forces responded to the immediate danger and shot the assailant, resulting in his death."
The Palestinian Health Ministry and Israeli media outlets identified the attackers as Qassem Fared Jaber, 31, and Amir Fouad al-Janadi, 22, who both lived in the West Bank city of Hebron, and Yousef Mustafa Tarayrah, 18, from the nearby West Bank town of Bani Na'im.
Since the beginning of October, Palestinian attackers have killed 28 Israelis and two Americans in a series of stabbing, shooting and car-ramming attacks. Israeli forces have killed at least 184 Palestinians, of which Israel says 124 were attackers. The majority of the other victims were shot dead during protests.
The violence has been exacerbated by Israel's military occupation and by a lack of progress towards a peace settlement between the two sides, the Palestinians say, while Israel says that it is Palestinian incitement, from the Palestinian leadership and by individuals on social media, that is driving the attacks.