Funimation President Gen Fukunaga on Crunchyroll Split and Why Hulu Deal 'Makes Sense'
For two years, Funimation and Crunchyroll partnered to make anime more widely available around the world. But all things must come to an end, and the two leading anime platforms parted ways in November, creating a new landscape for the medium outside Japan.
The partnership benefited both parties, but when negotiations reached an impasse, Sony-owned Funimation eventually decided to walk away, but not before trying to re-up with Crunchyroll first.
"We did try to renew with [Crunchyroll], but there were some terms that they would not give on that we really had to have, to have a longer-term renewal with them," Funimation President and CEO, Gen Fukunaga told Newsweek. "And they wouldn't budge, and we couldn't renew on those terms. So Sony had to make this tough decision: if they weren't going to budge on those terms, then we just have to double down and decide if we're going to go at it alone. And that's what happened."
The dispute centered around international expansion. Under the old deal with Crunchyroll, Funimation wasn't allowed to stream in certain regions. Sony Pictures Television Networks, which acquired Funimation in 2017, felt it was impossible to remain in the Crunchyroll deal under those conditions.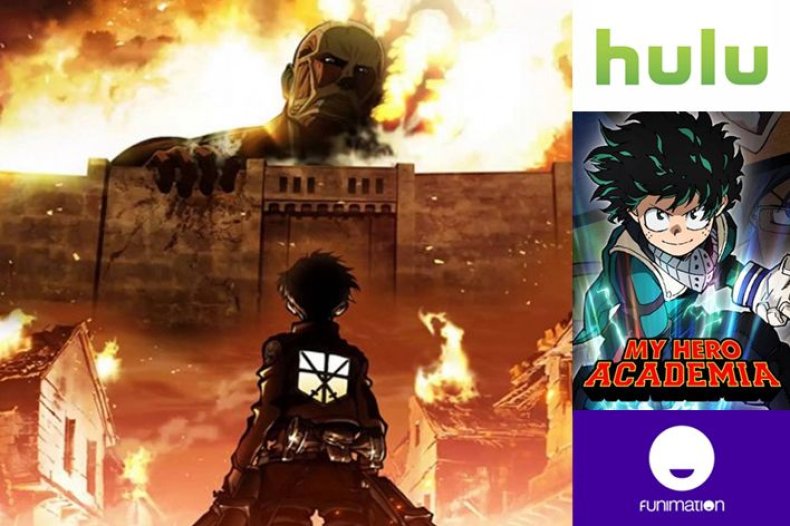 Fukunaga describes Sony's approach as a "one-Sony strategy," integrating all branches under the company's umbrella, including movies, music, gaming and electronics. One example of this is the trailer for Dragon Ball Super: Broly being attached to Spider-Man: Into the Spider-Verse, a film distributed by Sony Pictures.
In Fukunaga's view, Sony's technology and infrastructure provide Funimation with unique opportunities for global exposure. What's more, Funimation's relationship with Sony-owned Aniplex, a distributor of numerous popular anime titles like Sword Art Online , has also strengthened since the 2017 deal.
The Sony acquisition and Crunchyroll split aren't the only recent changes to Funimation's business. Earlier this month, the company announced a new partnership with Hulu which will likely help it find an even larger audience.
"One of the benefits of that deal is that it doesn't have some of the handcuffs that we couldn't get around with Crunchyroll," Fukunaga explained. "Obviously, we could do this new deal that included no restrictions on global expansion."
Fukunaga described the partnership as an "output-style deal," where Funimation gives a limited set of content to Hulu while maintaining a larger library of anime. Dubs will be "windowed back" on Funimation, but subbed versions will debut on both Funimation and Hulu at the same time as Japan.
"[Hulu] have their own anime base and this will help us co-buy content, and bid for the bigger titles," Fukunaga explains. "They'll help us get the mass exposure and we can get the hardcore anime fans on our platform. It was a good partnership in that sense and we can co-exist. And that's why it works for us."
Anime fans may be left wondering where to find their favorite series. Each platform will retain its original stable of titles, but all the content produced during the partnership will remain on both platforms.
"Anything we've already done, we're going to continue to release it on home video. We're locked in together on the stuff we've worked on together," Fukunaga said. "The question is 'what's going to happen to future titles, to future seasons?' The answer to that is: it depends. The contract wording is a little bit nebulous, and we are going title by title and deciding what we are working on together."
Fukunaga said the January season of anime is "mostly" together. But the process of divvying up the series should get simpler as the year goes on.
"Right now, we're vetting through every title to decide what we're working on together and what we're not. Until both parties agree, we don't know [how long it'll be until fans know]."
The split between Funimation and Crunchyroll likely means more intense bidding wars for upcoming anime moving forward. Exclusivity will be key on all fronts, as platforms fight to bring their subscribers the best content, something that's important for Fukunaga.
"When we start bidding on new titles, whoever wins those bids will obviously get exclusivity," Fukunaga said. "It will become an issue where we're bidding for exclusivity for the sub and dub. That's important for [us] to get that exclusivity, and global rights."