An "entitled" bride has sparked anger after pressuring her grieving twin sister to hand over her unworn wedding dress less than a year on from the death of her fiance.
There's no precise time frame on mourning the loss of a loved one. Grief affects people in different ways. One study published in the British Journal of Psychiatry found that bereavement usually peaked at around four to six months after the initial loss, before gradually declining over a two-year period.
The sensitive timing might make the soon-to-be-married woman's actions seem a little unkind. According to a post shared to Reddit by her mourning sibling, writing under the handle backthrow7677, she had been due to get married on August 17, 2021, but her partner "passed away suddenly in a car accident a month before."
"It was so devastating and the pain is pretty much raw for me," she wrote.
But while her parents have been pillars of support following the tragedy, the same allegedly can't be said of her twin sister, who is due to be married before the end of the year and seems to be focused on little else.
According to the post, her sister has spent much of the past few months "ranting" over how much she is having to pay toward her nuptials. Then, last week, things took an unexpected turn when she asked her sister if she could wear her wedding dress as she and her fiance can't "afford" to get one.
Her sibling said she was initially "shocked by her request," and "politely declined." However, her sister refused to take no for an answer, reminding her sibling of her "financial struggles" and accusing her of "being negative."
Despite arguing back that she had a "personal attachment" to the dress, her sister said "the wedding didn't happen anyway," which only made the situation worse.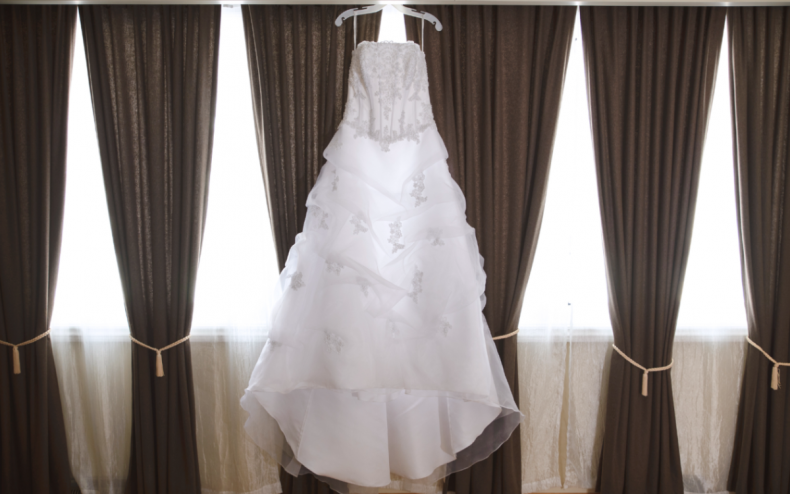 An argument erupted between the pair, with the sister accusing her grieving sibling of being "selfish and unsupportive." Their mom, meanwhile, has sided with the bride-to-be with the pair reminding the grief stricken sister that her "fiance isn't coming back" and urging her to "move on."
But while her mom expressed concerns that any refusal to help would likely "break" her relationship with her twin sister, people on social media were furious at the family and, in particular the bride, for putting her in such a position.
Weallfalldown310 wrote: "Jesus tap dancing Christ. Entitled mother and sister there...let mommy dearest and sister deal with sis wedding dress problems without you. It has been less than a year."
Goldenpoppy818 commented: "these people have no souls and are completely heartless" with UhLeXSauce calling it "Truly some of the most self absorbed nonsense I've ever seen. You have a very good reason to not want to loan the dress. But you don't even need one, no is a full sentence."
InternationalAd6614 was similarly in shock, writing: "It didn't even cross their mind how doubly painful it might be to watch your wedding dress being used in a wedding that isn't yours."
PenPenLane, meanwhile, suggested "taking the dress to a close friend's house to hang onto until this wedding is over" while cjrecordvt went one step further, suggesting: "or destroy it out of spite."
Redootdootdado added: "I can ALMOST understand the temptation of asking, if money is tight and there is a wedding dress (presumably in your size) in the house. But they aren't thinking about how it will make an already difficult day unthinkable for a grieving loved one!"
Newsweek has contacted backthrow7677 for comment.
If you have a similar family dilemma, let us know via life@newsweek.com. We can ask experts for advice, and your story could be featured on Newsweek.
Update 07/04/22, 10:07 a.m. ET: This article was updated to include a new picture.