G20 Leader Turkey Sees Biggest Hike in Corruption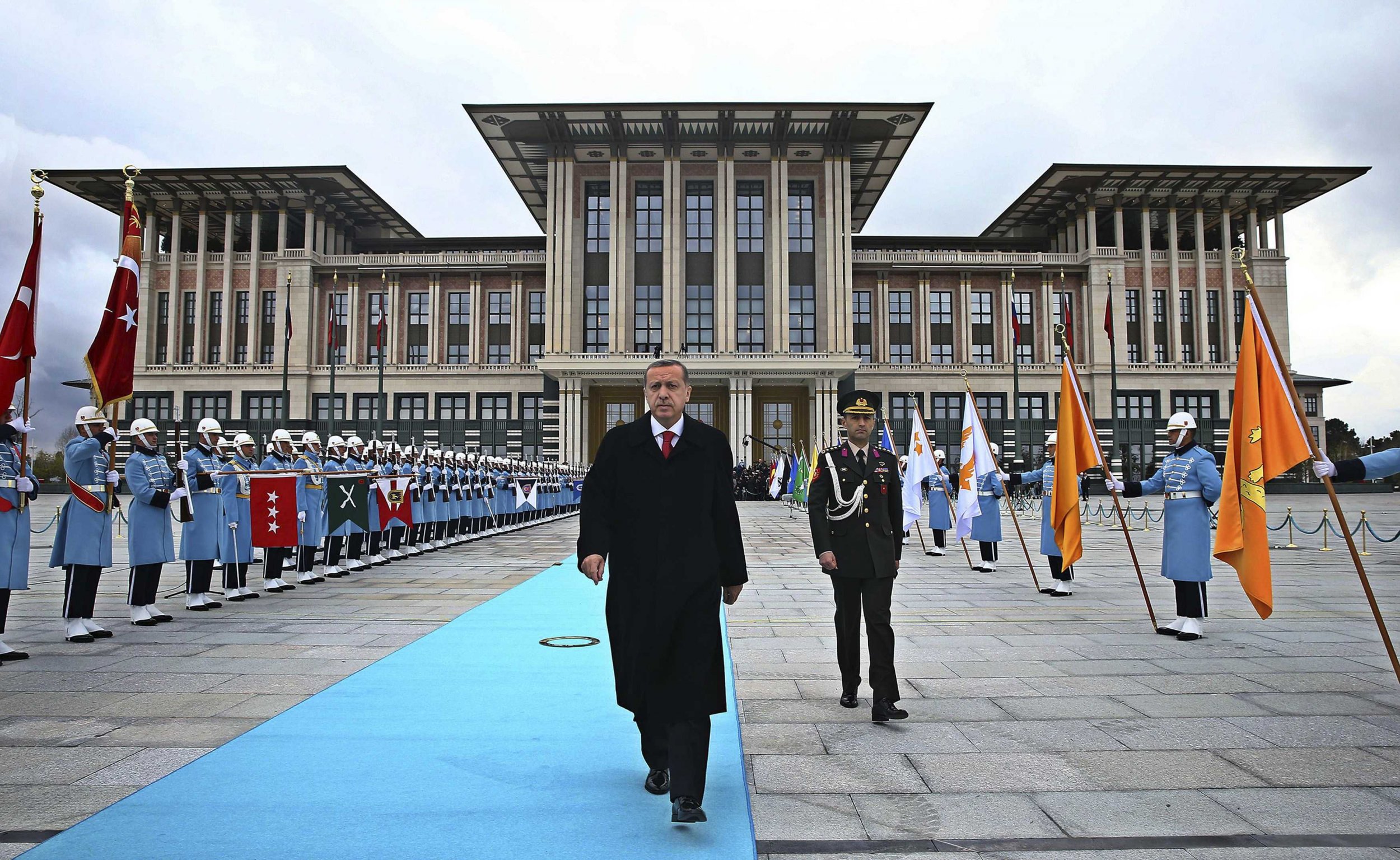 Turkey has been named as having the world's most rapidly deteriorating reputation for corruption, despite assuming joint responsibility for the implementation of the G20's Anti-Corruption Action Plan just two days earlier.
Turkey dropped by five points in the Corruption Perceptions Index (CPI), published by anti-corruption watchdog Transparency International on Wednesday—the biggest fall of any country. The index ranks 175 countries on a scale of zero for the most perceived corruption to 100 for the least. China and Angola also saw large falls, each dropping four points.
The 2015-2016 Anti-Corruption Action Plan, which grew out of the Anti-Corruption Working Group established during the 2010 G20 meeting in Toronto, sees Turkey take joint responsibility along with the U.S. for fighting bribery, increasing transparency and integrity in the public and private sectors and tackling corruption in high-risk industries like customs, fishing and construction. Turkey took the reins of the G20 presidency from Australia on Monday, and it will now also be tackling issues such as climate change and trade negotiations.
The irony wasn't lost on Birol Yesilada, political science and international studies professor at Portland State University in Oregon, who told Newsweek he was not surprised Turkey has plummeted in the rankings.
"There has always been corruption in Turkey. It's one of the things that everybody knew, there's always a level of corruption," said Yesilada. "The current phase [of Turkey's corruption] is just beyond leaps and bounds."
In its priorities plan for the 2015 presidency, Turkey calls fighting corruption a "collective responsibility" and will give "particular importance to corruption in the public and private sector."
Somalia, North Korea and Sudan have retained their positions as being perceived as the shadiest countries in the world, according to the index. Denmark, New Zealand and Finland top the rankings as countries with the lowest perception of corruption at 92, 91 and 89 points respectively, compared to North Korea and Somalia's eight points each.
The Corruption Perceptions Index (CPI) measures how countries are viewed in their practices using data from organizations like the World Economic Forum and the European Bank of Reconstruction and Development. There are some overlaps between the perception index and the Global Corruption Barometer, which more straightforwardly measures corruption by asking citizens how often they encounter corrupt practices, and the CPI, Elena Panfilova, vice chair on Transparency International, told Newsweek from Moscow on Tuesday.
"We do not measure corruption, we measure the perception of corruption. It's not the same as measuring corruption because corruption is normally measured either in instances or in amount of corrupt money and none of that has anything to do with the Corruption Perceptions Index," said Panfilova.
News coverage of corporate or government scandals also has a big impact on how countries are perceived. The MP expenses scandal that tore across the United Kingdom in 2009 and the ongoing FIFA corruption story are two examples.
"Of course, there is a tricky issue of big corruption scandals and big corruption in news, and it's largely up to the media and how good [the media] cover corruption stories," she said. "When people read big coverage of big corruption scandals or big corruption stories, those stories tend to enlarge their perception."
In China, which has a score of 36 out of 100 this year, there isn't necessarily more corruption happening, just more of it being brought out into the open. While China fell 20 places this year, there has also been a crackdown on domestic scandals after the launch of the government's anti-corruption campaign in 2013, according to Panfilova.
"Up until this year, China has ranked just above the worst quartile of countries, so it's at the bad end of the middle 50 percent," Andrew Wedeman, professor of political science at Georgia State University and an expert on politics and corruption in China, told Newsweek. "It sounds like it's moved into the worst quarter."
As the CPI is largely driven by what's the in the news, China's scandals have received greater media attention and a greater perception of corruption in return. But China still lacks in transparency reforms, said Panfilova.
"A lot of these high-profile cases they've been prosecuting this year and the past two years, in many cases those people have been involved in corruption for perhaps as much as a decade or more. When you look at the CPI and its changes, it isn't necessarily because corruption has changed, rather it is the perception of the corruption that has changed," said Wedeman.
Big corruption cases in China over the past few years include that of Zhou Yongkang, the highest-ranking Communist Party official to be nixed in the government's extensive anti-corruption campaign and Bo Xilai, another high-ranking, now-expelled, party official whose wife was given a suspended death sentence in 2012 for the murder of British businessman Neil Heywood.
However, Panfilova thinks that Heywood's isn't the only corruption-related death. "In the most brutal way, you can say that corruption kills," she says. "In many countries in Africa, to get access to water, families have to pay, even families with small kids cannot access clean water without bribing public officials to get access."
"In other countries, you can bribe a security officer to get to the places where you shouldn't be," she said.
Transparency International know that there are no quick fixes when it comes to corruption.
"We are pretty realistic about the possibilities. We understand that even the successful cases of anti-corruption reforms took decades," said Panfilova.