G4S to Sell Off Operations in Israel as BDS Claims Victory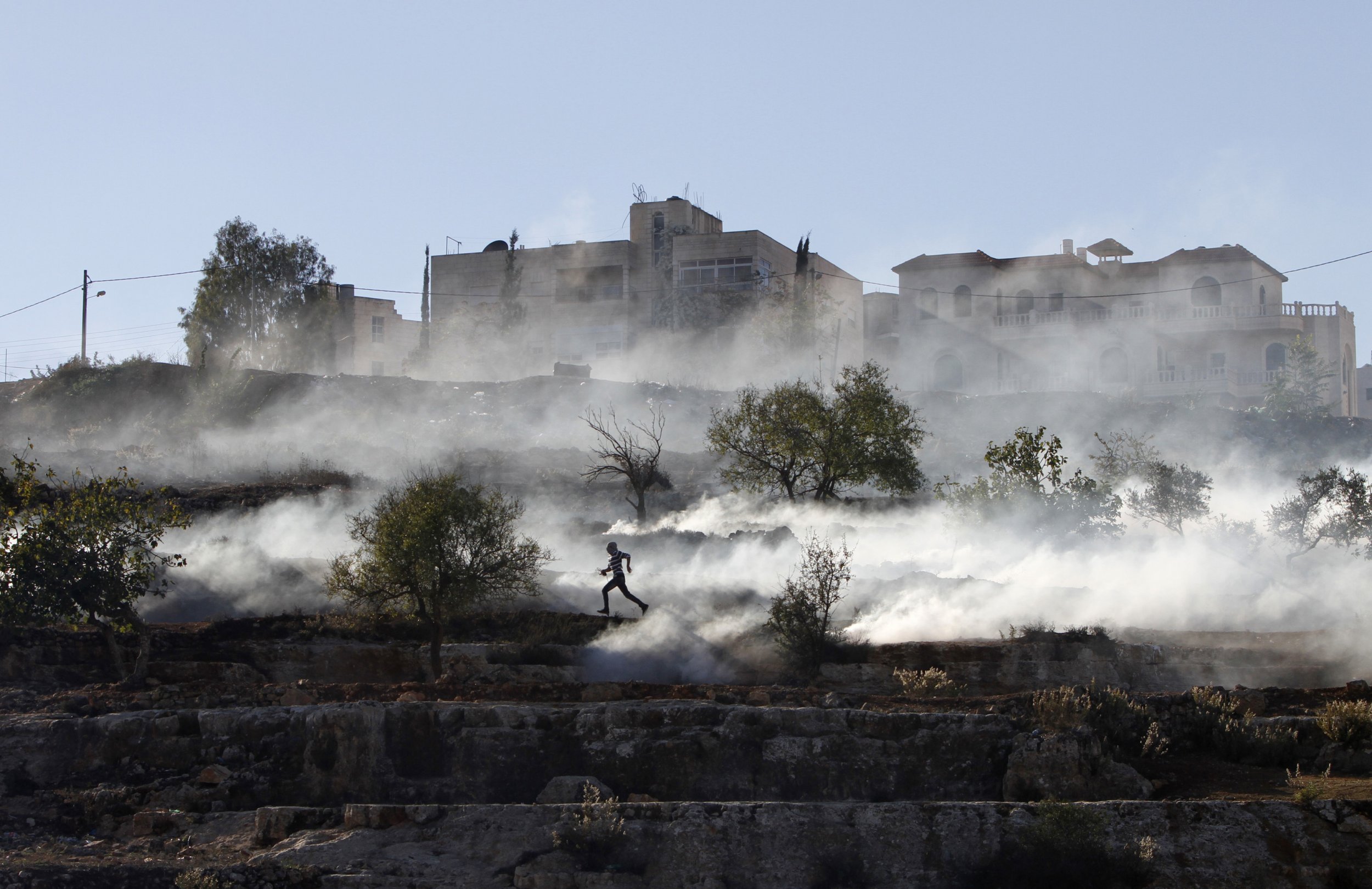 G4S, the world's largest security firm, is selling its entire business in Israel in a move that it said on Thursday was for "commercial reasons." The global Boycott, Divestment and Sanctions (BDS) campaign has claimed that it was responsible for the decision because of pressure it applied on the British firm.
G4S noted in its 2015 results on Wednesday that it would be exiting the Israeli market after a review of its portfolio of businesses. The British company said that it has sought to remove dozens of businesses from its portfolio in the last two years and this decision had the same motives as other sales.
"Since 2013, we have been running a review of our business portfolio to determine which businesses we want to remain invested in and which we are looking to divest from, purely to streamline the business and to get a greater degree of strategic focus," Nigel Fairbrass, spokesman for G4S, tells Newsweek .
"We have now got 65 businesses that since 2013 that have been identified for sale or closure, so Israel is actually just one of those," he adds. "It is an entirely commercial decision."
The security company employs approximately 8,000 people in Israel. It says it has no workers at prisons or in control of prisons in the West Bank, but it does supply them with security equipment.
Still, investors in G4S have faced criticism from anti-Israel activists who say the firm is complicit in Israeli human rights abuses within the prisons. The Palestinian Authority has previously accused Israeli forces of torturing Palestinian prisoners.
The Bill Gates Foundation sold its $170 million stake in the company in 2014 after protests at its offices in Seattle, London and Johannesburg. The BDS movement says that UNICEF in Jordan has also ended its contracts with G4S in recent weeks.
The campaign, which advocates applying economic and political pressure on Israel to achieve equal rights for Palestinians in the country and calls for an end to the Israeli occupation of the Palestinian territories, said that its tactics are paying off.
"As at the height of the international boycott of apartheid South Africa, BDS pressure is making some of the world's largest corporations realize that profiting from Israeli apartheid and colonialism is bad for business," said Mahmoud Nawajaa, a spokesman for the Palestinian BDS National Committee, in a statement. "We are starting to notice a domino effect."
The boycott campaign vowed to continue protesting G4S's involvement in Israeli prisons until the finalization of the sale, claiming that the company pledged to sell its Israeli business in 2013, but didn't. A spokesman for G4S countered this, saying that the company only said that it would not renew its contracts when they came up for tender, which could happen at different times.
French multinationals Veolia and Orange have also sold off their Israeli businesses or terminated contracts with Israeli partners in recent months, moves that BDS says signal a trend caused by their activism.
Sahar Francis, director of the West Bank-based Addameer Prisoner Support and Human Rights Association, says in a statement: "This latest news from G4S is welcome but it has no immediate effect on those facing serious human rights violations inside Israel's prisons today."
She adds: "At a time when Israel is stepping up its campaign of mass incarceration as a way of repressing Palestinian society, G4S should immediately end its role in the notorious Israeli prison system, as well as its involvement in securing Israeli checkpoints and illegal settlements."