Gabby Petito Case Sparks Appeal Over Unsolved Disappearance of Arizona Man
The discovery of a body believed to be that of 22-year-old Gabby Petito has prompted fresh appeals for help in locating missing man Daniel Robinson.
On Sunday the FBI confirmed that human remains consistent with a description of Petito were discovered in the Spread Creek area of Wyoming.
In the wake of the discovery, Shayla Davis took to Twitter to shine a light on Robinson's disappearance.
"I'm shaking reading about the discovery of Gabby Petito's body in Wyoming," she wrote. "While we're watching this case unfold, please take 5 seconds to read about Daniel Robinson, a geologist who went missing in the desert outside Buckeye three months ago. His father is still looking for him."
Davis' post has garnered more than 20,000 retweets and has been liked over 38,000 times, prompting renewed interest in Daniel's case.
Daniel was reported missing on June 23.
He was last seen earlier that day leaving a job site near Sun Valley Parkway and Cactus Road in his 2017 blue Jeep Renegade with the license plate NLA2CMA.
A field geologist who moved to Phoenix for his work, Daniel regularly worked on sites in remote desert locations, often in extreme conditions.
He is described as 5-foot-8 with black hair and brown eyes and does not have a right forearm or hand.
According to the Buckeye Police Department, Daniel did not tell anyone on site where he was going or why he was leaving.
On July 19, his Jeep was discovered near a ravine close to where he was last seen. The vehicle had sustained significant damage. The airbags had been deployed and initial evidence indicated the driver had been wearing a seat belt.
Several of Daniel's personal effects including clothes, a cellphone, wallet and keys were also found in the vehicle.
Later that month, on July 31, a human skull was found in an area south of where the Jeep was found, however subsequent tests determined that it was not Daniel's.
Investigators have ruled out the possibility of foul play due to the damage sustained by Daniel's car.
His father, David Robinson II, has traveled from his home in South Carolina to continue the search for answers and has set up a GoFundMe page to pay for a private investigator along with flyers, continued searches and other expenses.
"Daniel has an innate passion for adventure and is known to travel inopportune moments," a statement on the GoFundMe page reads. "However, he always communicates with friends and family about his travel plans."
More than $34,000 has been raised so far with David pledging to stay on "indefinitely until we have answers and bring Daniel home safely."
The fundraiser has been set up because "the current investigation by law enforcement is not progressing."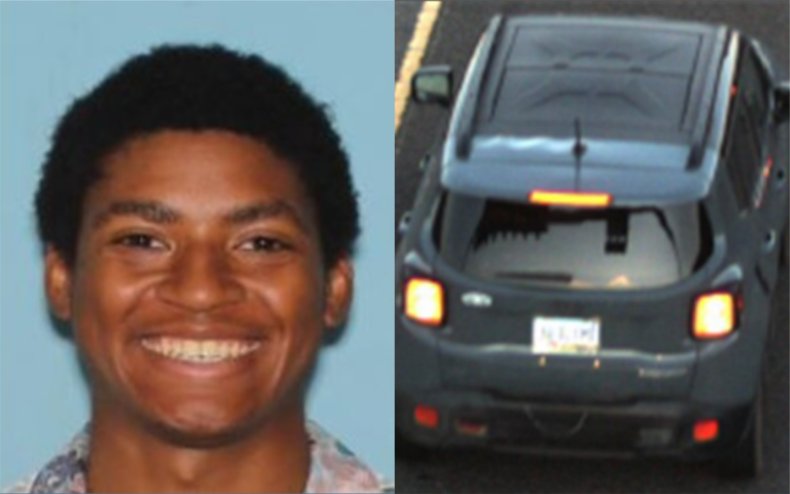 According to WIS, private investigator Jeff McGrath has been hired to look into the disappearance and has uncovered several potentially key details.
Data from the Jeep's black box reportedly showed the vehicle was driven 11 miles after the initial crash and that there were, in fact, multiple crashes.
The data also showed the car was "cranked" more than 40 times after the initial crash, indicating that someone may have been potentially trying repeatedly to start the engine again.
The private investigator also discovered one of Daniel's socks near the original worksite, which is located three miles from where the car was found.
In addition to the GoFundMe page, David has also created an online petition calling for the police department to look more closely into his son's disappearance.
David told WIS: "The problem is they think he wrecked his Jeep, undressed at the crash site, joined a monastery to become a monk, and it's the theory they stand on no matter what."
The petition has amassed more than 5,700 signatures at the time of writing.
On Thursday, Buckeye Police Department issued an update on the case, explaining that investigators have "worked with outside agencies to search more than 70 square miles in an effort to locate Daniel" and "utilized UTVs, cadaver dogs, and air support including a drone and a helicopter" to no avail.
Aside from the previously mentioned skull, they say "no additional human remains have been found."
"Buckeye Police continue to analyze evidence and explore leads," they concluded.
Newsweek has contacted Buckeye Police Department and David Robinson II for comment.