Gabby Petito's Encounter With Moab Police to Be Investigated by City
The City of Moab, Utah will investigate how its police department responded to a domestic dispute between 22-year-old Gabby Petito and her fiance Brian Laundrie.
On Thursday the city released a statement saying that they planned to conduct a formal investigation into how the Moab City Police Department handled an August 12 incident between Petito and Laundrie. While bodycam footage indicated that officers believed Petito was the primary aggressor, a 911 call later released revealed a male caller reported to a dispatcher that "the gentleman was slapping the girl."
"During the past week, our police officers have been both praised and criticized for their response and their resolution of the incident involving Ms. Petito and Mr. Laundrie," the statement read. "The Moab City Police Department has clear standards for officer conduct during a possible domestic dispute and our officers are trained to follow those standards and protocol."
The city said that they are unaware of any breach in policy that occurred during officers' interaction with Petito and Laundrie.
Moab City Police Chief Bret Edge told Newsweek that an outside party filed a request with the police department to conduct a formal investigation and the department remains committed to fully address these concerns. An unaffiliated law enforcement agency will conduct the investigation on behalf of the Moab City Police Department.
"We look forward to the investigation. Should the investigation identify areas for improvement we will take that information to heart, learn from it, and make changes if needed to ensure we are providing the best response and service to our community" Edge said.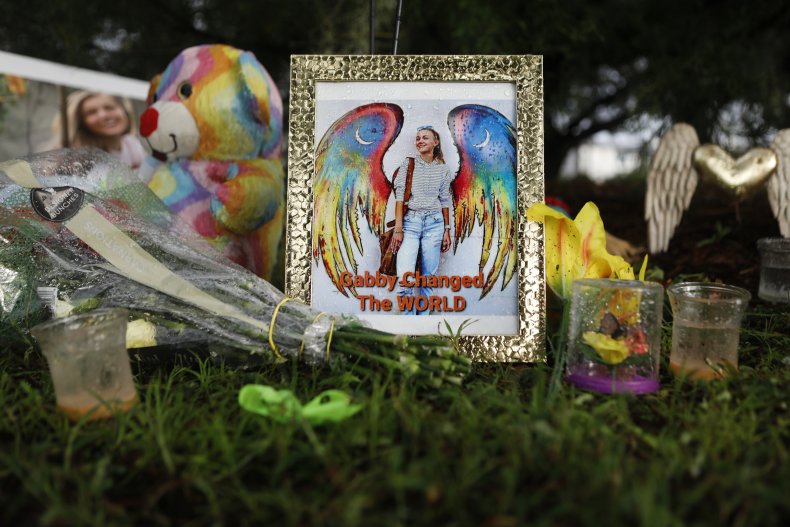 The Moab City Police Department's interaction with Petito came two weeks before she last communicated with family. The encounter, along with a woman's claims that she witnessed a heated exchange between Petito, Laundrie and a restaurant hostess on August 27, is believed to indicate the state of the couple's relationship leading up to Petito's disappearance.
"We understand that individuals can view the same situation in very different ways, and we recognize how the death of Ms. Petito more than two weeks later in Wyoming might lead to speculation, in hindsight, about actions taken during the incident in Moab," it continued. "Ultimately we depend on our law enforcement officers to make the best possible decisions in evaluating every incident individually based on the circumstances they encounter in the immediate moment."
Laundrie returned to his parent's home in Florida without Petito on September 1. She was reported missing by her family 10 days later. Petito's fiance, who hasn't been seen since September 14, refused to speak with investigators.
A weeks-long search for Petito ended on Sunday when her body was discovered in Wyoming, near an area the couple was seen together. Her death was ruled a homicide by the coroner's office but the cause has not yet been released.
Laundrie is the sole person of interest in the case, although he hasn't been charged with any crimes, and law enforcement agencies continue to search for him.
Updated 09/23/2021, 4:40 p.m. ET: This article has been updated to include comments from Moab City Police Chief Bret Edge.