Gabrielle Union Says She Felt 'Othered' on 'America's Got Talent' as Report Dismisses 'Toxic Culture' Claims
Gabrielle Union has opened up about her experience working on America's Got Talent last year leading to her high profile firing, as NBC's investigation results were published today claiming "no one associated with the show made any insensitive or derogatory remarks."
The actress spent a season on the Simon Cowell-fronted talent show in 2019 before she publicly voiced concerns over how she was treated on set after news broke that she and fellow season 14 judge Julianne Hough would not be returning for season 15 in 2020, despite both having contractual options to return.
Long-standing judges Cowell and Howie Mandel's contracts were renewed.
Variety reported at the time that insiders spoke of the show's "toxic culture" and that both Union and Hough received "excessive" notes on their physical appearances, with the Bring It On actress reportedly told that some of her hairstyles were "too black."
Now, the 47-year-old has spoken at length to Variety about her stint on AGT and how she was "literally met with the very definition of a toxic work environment" upon joining the AGT team.
Union, who sufferers with smoke allergies, detailed how Cowell's smoking indoors in the workplace led to her becoming ill, despite addressing the issue with producers.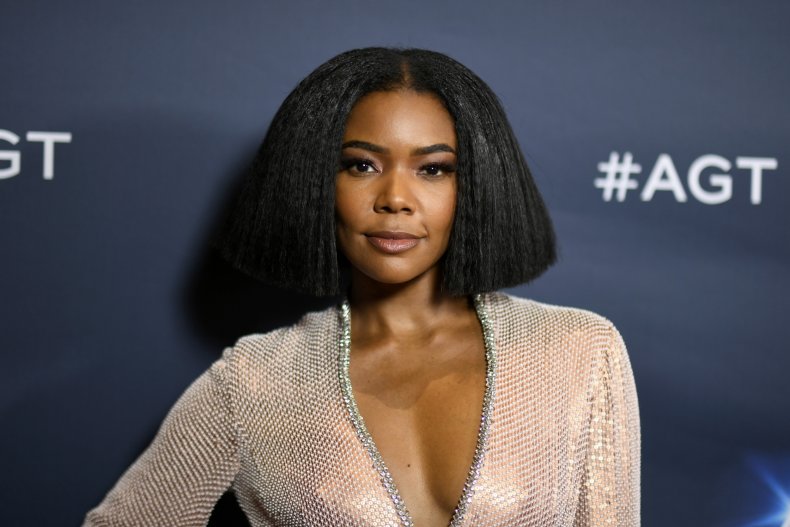 "I couldn't escape. I ended up staying sick for two months straight," she said. "It was a cold that lingered, and turned into bronchitis because I couldn't shake it. It impacted my voice, which affects my ability to do my job."
She added: "It was challenging to tend to my illness without being made to feel like I'm responsible for my own sickness. It put me in a position from day one where I felt othered. I felt isolated. I felt singled out as being difficult, when I'm asking for basic laws to be followed. I want to come to work and be healthy and safe and listened to."
A spokesperson for Cowell said he "immediately changed his behavior" when he was made aware of the smoking complaint.
Union's interview comes as NBC and America's Got Talent producers announced the results of the investigation into her exit.
Deadline reports that NBC, Fremantle and Syco issued a statement dismissing Union's claims and that the concerns raised by Union did not affect her contract not being renewed.
"Through the investigation process, it has been revealed that no one associated with the show made any insensitive or derogatory remarks about Ms. Union's appearance and that neither race nor gender was a contributing factor in the advancement or elimination of contestants at any time," the statement said.
"The investigation has shown that the concerns raised by Ms. Union had no bearing on the decision not to exercise the option on her contract."
The report did note that "some areas in which reporting processes could be improved."
Union also spoke about an incident involving guest judge Jay Leno. She claims the former Tonight Show host made a racially insensitive joke about a painting of Cowell and his dogs being food items on a Korean restaurant menu—perpetuating a stereotype about Asian people eating dogs.
"I gasped. I froze. Other things had already happened, but at this point, it was so wildly racist," she said.