How to Get Galarian Slowking in 'Pokémon Sword and Shield' Crown Tundra DLC
Galarian Slowking is one of the new regional forms in The Crown Tundra DLC for Pokémon Sword and Shield.
To obtain it, trainers will have to gather a special item that's littered throughout the regions of The Isle of Armor and Crown Tundra. However, it'll take a bit more patience to get a Galarian Slowking than it did with its counterpart, Galarian Slowbro.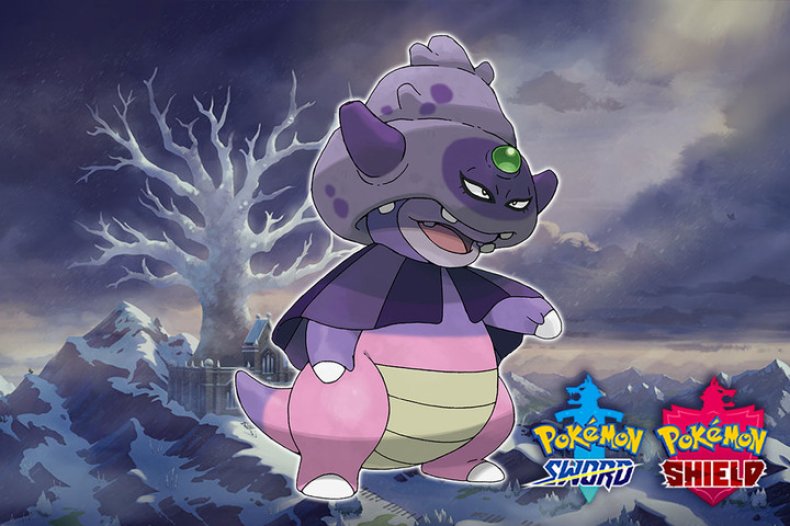 HOW TO EVOLVE GALARIAN SLOWPOKE INTO SLOWKING
Like Galarian Slowbro, this new Slowking needs the special Galarica Wreath to evolve. Trainers simply need to use it on Galarian Slowpoke to evolve it into the Slowking they want.
HOW TO GET THE ITEMS NEEDED TO EVOLVE SLOWPOKE INTO SLOWKING
To get Galarian Slowbro, trainers needed eight Galarica Twigs to make the special item to evolve their Slowpoke. For Galarian Slowking, that number is increased to 15.
Of course, Galarica Twigs can be obtained in The Isle of Armor or Crown Tundra regions, so if you've (hopefully) been stockpiling your twigs while exploring The Isle of Armor, you should have enough now.
Galarica Twigs are presented as hidden items on the base of trees around the island. If you need a refresher, hidden items are the glowing specs on the ground that can be picked up by standing next to them and pressing the A button.
Galarica Twigs spawn randomly and respawn occasionally, so trainers will need to do some exploring and have patience to find 15 of them.
Once you've obtained 15 Galarica Twigs, trainers will need to make their way through the Roaring-Sea Caves to get to the Frigid Sea. Then, once they've exited the cave and arrived on the Frigid Sea, they should hang a left and travel on the water to a small secret opening in the cave.
After traveling a few feet, players should see a room with an NPC standing by themselves. Speak to this elderly woman to learn about the Galarica Wreathe. Give her the 15 Galarica Twigs she needs, and she'll give you the evolution item.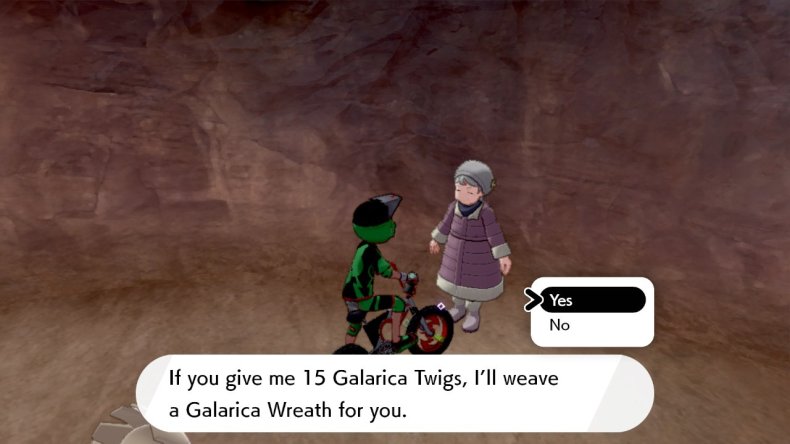 Galarian Slowking is a dual Poison and Psychic-type Pokémon with a special new ability called Curious Medicine. This ability removes any and all stat changes to your side of the field.
The new Galarian Pokémon also has a signature attack called Eerie Spell, a Psychic-type move that deals special attack damage and removes 3 PP from the target's last move.
The Crown Tundra DLC for Pokémon Sword and Shield is available now for Nintendo Switch.
Did you have trouble finding the NPC? Which do you like better, Galarian Slowking or Slowbro? Let us know in the comments section.