Gambia President Fires Yahya Jammeh's Prison Chief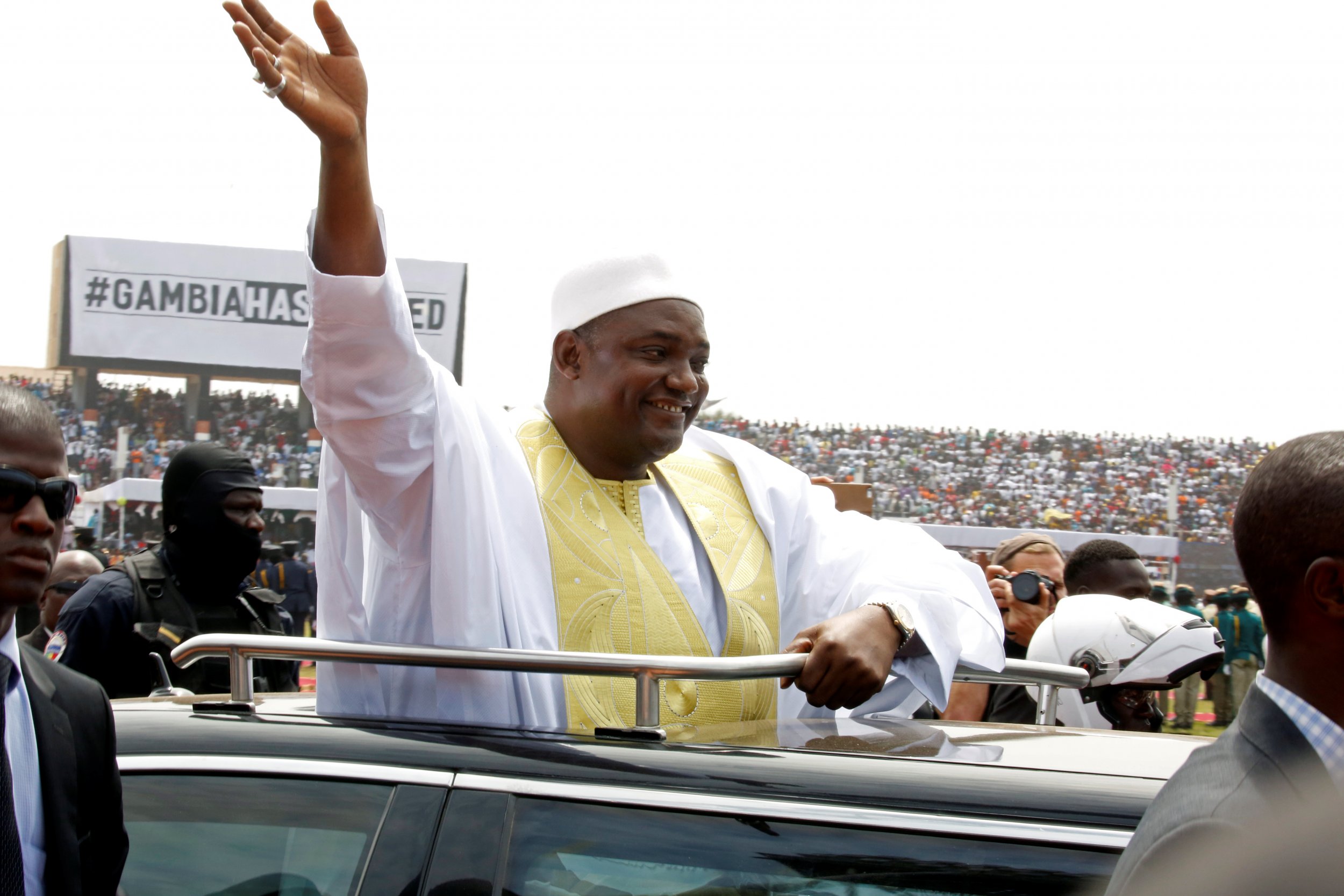 Gambian President Adama Barrow has fired the head of the country's prison service, who oversaw almost two decades of alleged torture and mistreatment under ex-ruler Yahya Jammeh.
Barrow dismissed David Colley, who had served as the head of the Gambia Prison Service since 1997 with only several short breaks in his leadership, over the weekend, the prison service confirmed to AFP on Sunday.
Human rights groups consistently identified Gambia's security forces—including the feared National Intelligence Agency (NIA)—as agents of oppression during Jammeh's 22-year rule.
Prisoners in the West African country have been held in dire conditions, and a 2015 report by the U.N. Special Rapporteur on torture found that mistreatment of prisoners—including electrocution and burning with hot liquid—was commonplace in Gambia's prisons. The rapporteurs were unable to compile a full report as Gambian authorities denied them access to a wing of the notorious Mile 2 prison where death row inmates were held.
Colley served under Jammeh from 1997 until 2007 before being sacked, allegedly for stealing a generator, according to Gambia's Jollof News. He was reinstated in 2008 and served until 2012, when Jammeh moved him to the interior ministry. He was reinstated as head of the prison service in April 2013.
The prison service said he would be replaced by Ansumana Manneh, who is currently the director of Old Jeshwang prison in Gambia.
Gambia's interior minister, Mai Ahmad Fatty, led journalists on a tour of Mile 2 earlier in February. The tour found that prisoners were held in concrete cells in almost complete darkness. Fatty apologized for the conditions and Barrow reportedly pardoned more than 170 inmates at Mile 2 earlier in February.
Barrow has promised to overhaul Gambia's image after more than two decades of authoritarian rule by Jammeh. The president has said he will revoke decisions by his predecessor to withdraw from the Commonwealth and the International Criminal Court and has promised to uphold democracy and human rights.
Barrow's administration have also freed high-profile political prisoners, including opposition members detained by Jammeh during the 2016 election campaign. Barrow defeated Jammeh in a shock result in the December 2016 election.
Gambian police arrested the former head of the NIA, Yankuba Badgie, on February 20, 2017, Reuters reported. Badgie and eight of his subordinates have been charged with the murder of Solo Sandeng, an opposition politician who was arrested during campaigning and died in custody in April 2016.