One of the biggest draws of the annual Game Awards is the fact that fans will get a first look at a ton of new video game trailers and premieres throughout the awards show.
Since the Game Awards happen at the end of the year, they're thought of as the unofficial start to the next year's "hype" cycle. This year's show will be no different. During a Tuesday Reddit AMA, producer Geoff Keighley was asked how many games will be revealed during the Game Awards 2020.
"I think there are a good dozen+ games that will be announced/revealed at the show for the first time," Keighley replied. He later clarified that the number will be "around 12 to 15 or so."
There are already some game trailers that have been confirmed to debut during the Game Awards 2020, but Keighley assured fans that the number he is referring to accounts for games that have yet to be announced.
"Yeah i'm talking more about brand new games that have not been announced at all," Keighley wrote on Tuesday.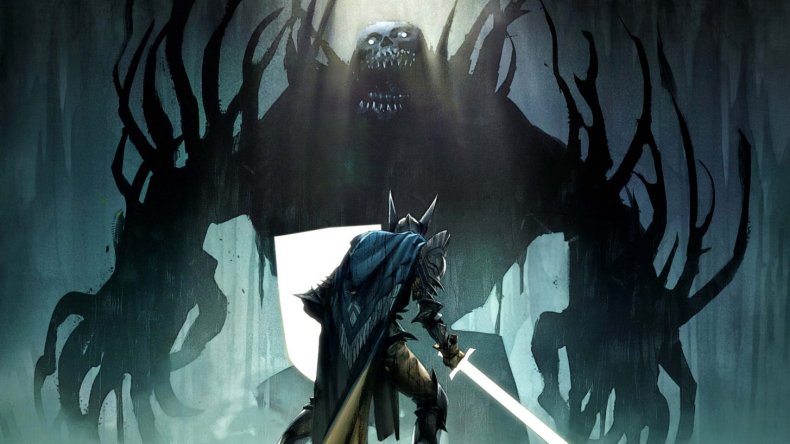 So, what games are already confirmed to have a new trailer or gameplay footage debut at the Game Awards 2020? We have a growing list of titles that fans will want to keep an eye out for:
It Takes Two
The Elder Scrolls
Call of Duty: Warzone Season 1
Call of Duty Black Ops: Cold War Season 1
Nier: Replicant
Among Us
Elite Dangerous: Odyssey
Dragon Age
Crimson Desert
Super Smash Bros. Ultimate
Fortnite
Ruined King: A League of Legends Story
From the stuff on this list, we're particularly excited to see the brand new map that the developers for Among Us will premiere. The sci-fi game of "whodunnit" will put players in a brand new location to experience.
The latest Elder Scrolls update will also premiere at The Game Awards 2020, as well as the latest update of the next Dragon Age game from Bioware.
Former Nintendo of America president Reggie Fils-Aime is scheduled to present at The Game Awards, which has led to speculation about what Nintendo will bring to the show. Last year, they revealed that Bravely Default II was coming to the Nintendo Switch. The awards show was also where Joker from Persona 5 was announced as a DLC fighter for Super Smash Bros. Ultimate.
Update: It was confirmed Thursday that a new Smash Ultimate fighter will be announced at The Game Awards
There are some highly anticipated games coming in 2021 that also have the possibility of having a trailer surface. Halo Infinite, which was delayed to 2021, may have a brand new trailer to keep Xbox's first-party game in the headlines.
The Game Awards 2020 are happening live, starting Thursday, December 10, at 7 p.m. EDT.
What do you think will be shown at this year's Game Awards? Let us know your predictions in the comments section.