George R.R. Martin Reveals Fifth 'Game of Thrones' Spinoff and Hints About Subject Matter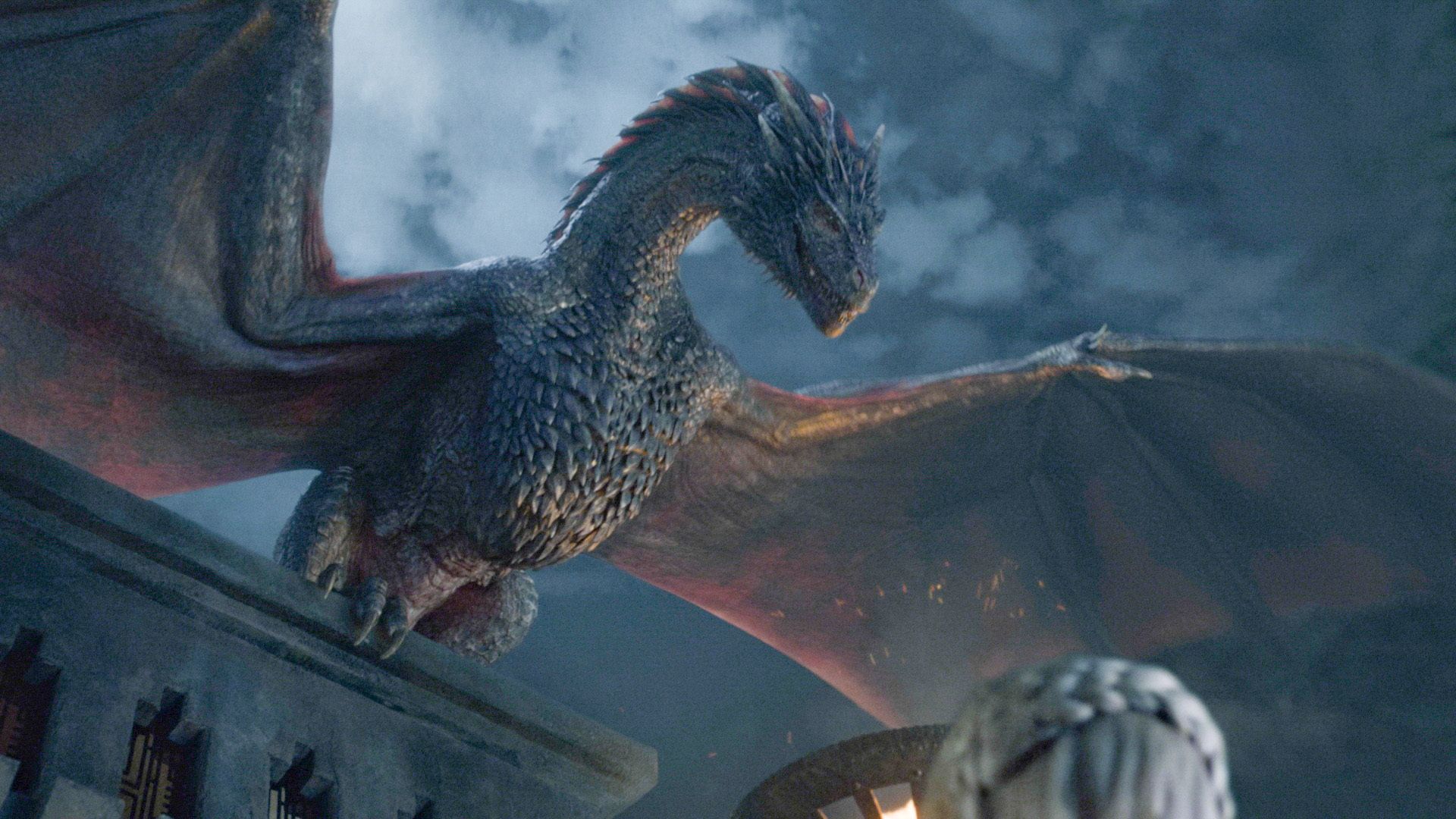 The latest Game of Thrones plot twist? HBO is developing five spinoffs of its fantasy drama cash cow, not just four, as previously reported.
Creator George R.R. Martin revealed the plans on his LiveJournal blog Sunday. Martin, whose A Song of Ice and Fire novels serve as the source material for the Emmy award-winning show, gave fans an update on plans to extend Thrones beyond its eight-season run. The author confirmed that all of the planned offshoots will be prequels to the original show, which will conclude in 2018 after its eighth and final season.
Earlier in May, HBO announced it had hired four screenwriters to work on scripts to expand the world of Westeros. One or more of the pilot scripts could be greenlit for a full series. Martin and Thrones creators David Benioff and D.B. Weiss will all serve as executive producers.
The biggest news from Martin's blogpost is that a fifth—so far unnamed—writer has joined the field of talent alongside Max Borenstein, Brian Helgeland, Carly Wray and Jane Goldman.
"We had four scripts in development when I arrived in L.A. last week, but by the time I left we had five," Martin wrote, adding that he would not name the writer, only revealing that it was a man. (HBO did not immediately return Newsweek 's request for comment on the fifth writer.)
"He's a really terrific addition, however, a great guy and a fine writer, and aside from me and maybe [co-authors of companion book The World of Ice & Fire ] Elio [Garcia] and Linda [Antonsson], I don't know anyone who knows and loves Westeros as well as he does," Martin added.
The author also clarified reports earlier in May that he was working with just two of the writers to develop their scripts, writing, "I've actually been working with all four of the writers. Every one of the four has visited me here in Santa Fe, some of them more than once, and we've spent days together discussing their ideas, the history of Westeros and the world beyond."
One of the five pilots being written, Martin says, is based on an idea for a successor show that he pitched to HBO in August.
"Every one of the concepts under discussion is a prequel, rather than a sequel. Some may not even be set on Westeros," he explained. So, don't expect Tyrion Lannister and Bronn to ride off to Braavos and star in a buddy comedy when Thrones ends.
Although Martin did not reveal what the prequels will be about, he did say what they won't be about.
None of the scripts will be be based on Martin's series of short novellas based on the characters Dunk and Egg. The events of these stories take place a century before A Song of Ice and Fire , with the books following the adventures of a legendary knight, Duncan the Tall, and his young squire, Egg—who turns out to be Aegon Targaryen V, the future king of Westeros, father to the Mad King Aerys and grandfather to Daenerys Targaryen.
Martin has published three novellas in the series so far, but plans to write "at least seven or eight or 10 more," and doesn't want to adapt it for television until he's finished to avoid the show outpacing his stories, as is the case with Thrones .
"Eventually, sure, I'd love that, and so would many of you," he wrote.
"We all know how slow I am, and how fast a television show can move… When the day comes that I've finished telling all my tales of Dunk & Egg, then we'll do a TV show about them."
Martin also nixed the idea of a series set during Robert's Rebellion, some scenes of which were depicted in Season 6 in flashbacks.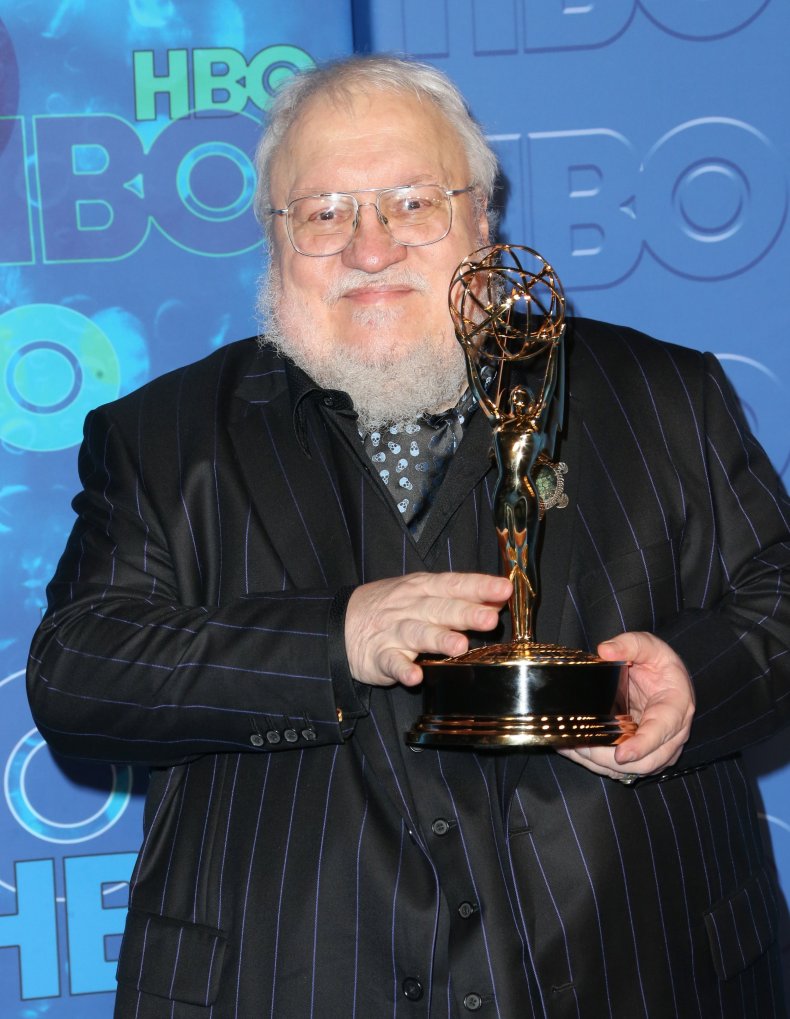 Robert's Rebellion was the war that took place some time before the events of Game of Thrones , when Rhaegar Targaryen, the eldest son of the Mad King and brother of Daenerys, allegedly abducted Lyanna Stark—brother of Ned—prompting her betrothed, Robert Baratheon, to wage war. The war ended with the Mad King being overthrown and Baratheon becoming king of Westeros.
Martin reasoned that a Robert's Rebellion would not be as exciting on television, because he plans to expand on the events of the war in the remaining A Song of Ice and Fire novels.
When the book series ends, he wrote, "you will know every important thing that happened in Robert's Rebellion. There would be no surprises or revelations left in such a show, just the acting out of conflicts whose resolutions you already know. That's not a story I want to tell just now; it would feel too much like a twice-told tale."