HBO is Working on Four Different 'Game of Thrones' Spinoffs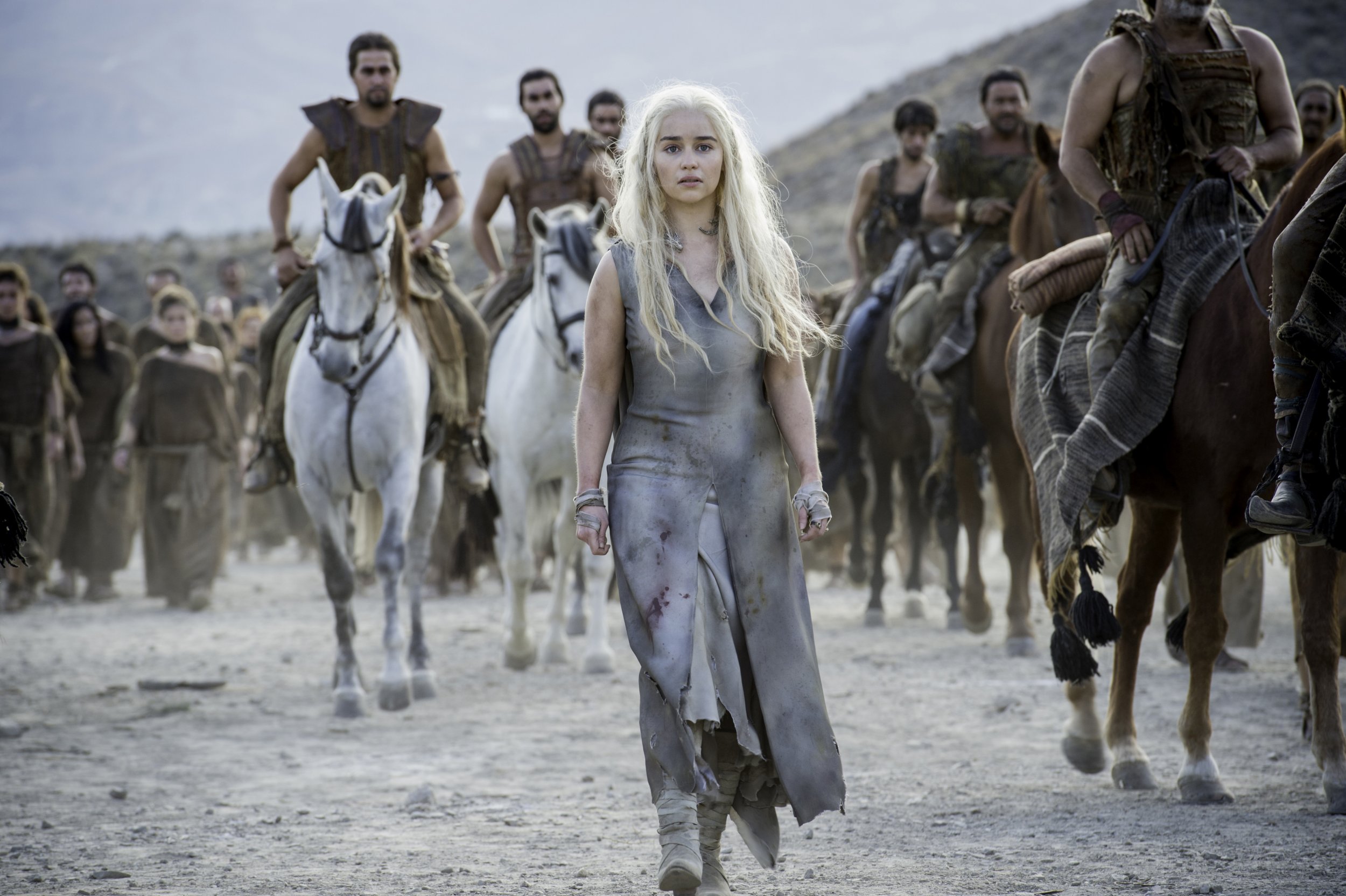 All of Melisandre's prayers to the Lord of Light have paid off: A lot more Game of Thrones is coming.
HBO confirmed Thursday it is staying in business with Thrones creator George R.R. Martin, whose A Song of Ice and Fire novels serve as the Emmy-winning drama's source material, and has signed deals with four screenwriters to create four separate offshoots of the series.
The premium cable network told TVLine the four scripts will "explore different time periods of George R.R. Martin's vast and rich universe," which means they could be prequels, sequels or even take place parallel to the events of David Benioff and D.B. Weiss's hit series.
The writers commissioned include Max Borenstein, who wrote the recent Kong: Skull Island and 2014's Godzilla , and Oscar-winner Brian Helgeland, who wrote and directed 2015's Legend starring Tom Hardy and Jackie Robinson biopic 42. Helgeland won the Academy Award for best adapted screenplay for 1997's L.A. Confidential.
Related: 'Game of Thrones' gets premiere date for new season
According to The Hollywood Reporter, two more writers are pairing up with Martin to devise their takes on how to expand the world of Westeros.
Jane Goldman is a veteran British screenwriter best known for her work with writer/director Matthew Vaughn. Together they wrote the screenplays for X-Men: First Class, Kingsman: The Secret Service and the upcoming Kingsman: The Golden Circle.
Martin will also work with Carly Wray, who penned several episodes of acclaimed drama Mad Men and also has writing credits on HBO's The Leftovers and the short-lived FX drama The Bastard Executioner.
HBO stressed that "there is no set timetable for these projects. We'll take as much or as little time as the writers need and, as with all our development, we will evaluate what we have when the scripts are in."
Thrones executive producers Benioff and Weiss will remain attached in executive producer roles to whichever project makes it on air.
The duo are currently at work on the show's seventh and penultimate season, which airs in July, and will soon begin production on the eighth and final season.
Game of Thrones is a lucrative property for HBO. It is the network's most popular series of all time and the most-awarded scripted series in Emmy history, collecting 38 accolades in its lifetime—including two back-to-back wins for outstanding drama series in 2015 and 2016.