George R.R. Martin Has a New TV Show to Fill the 'Game of Thrones' Void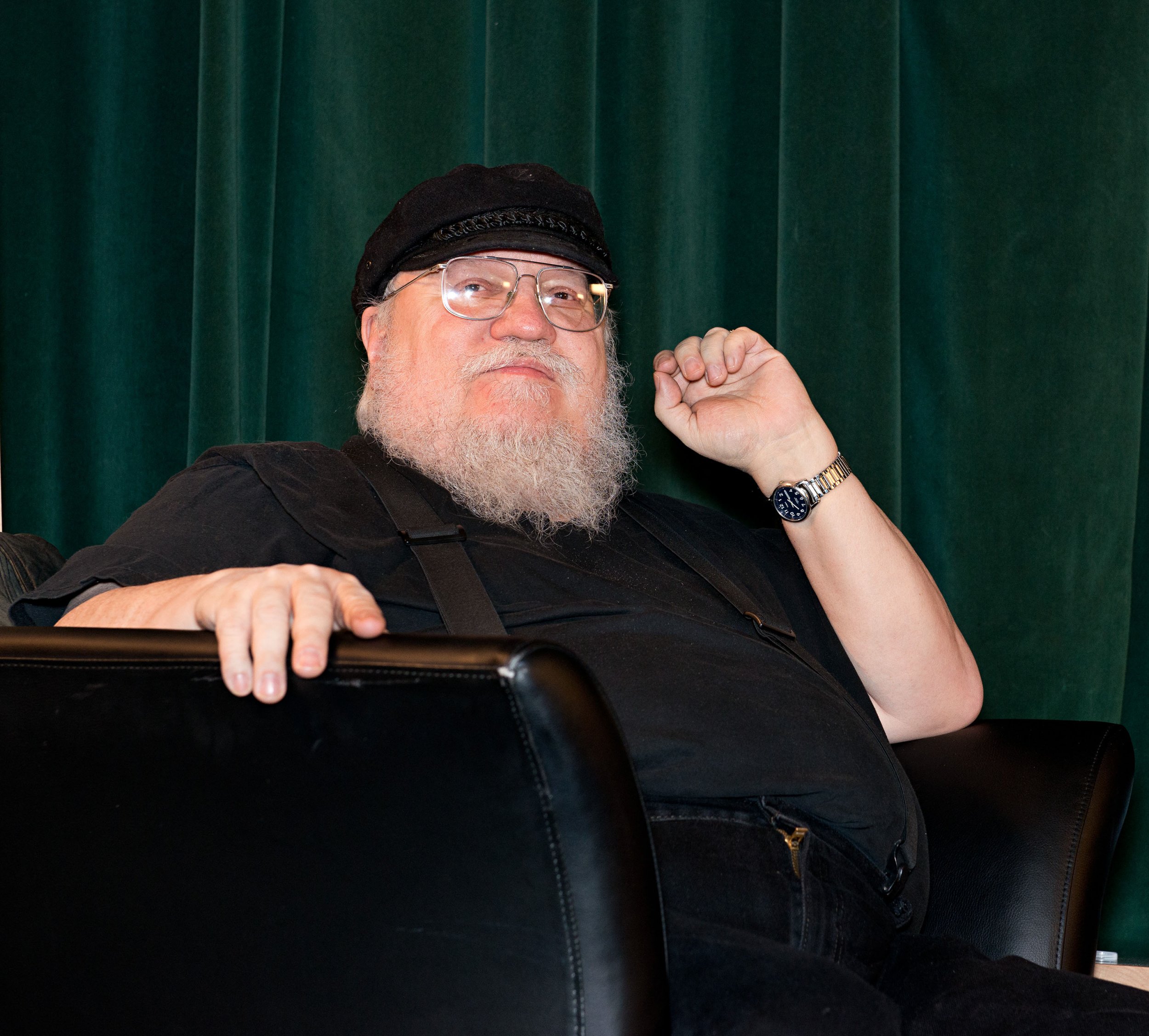 Winter may be temporarily delayed, as George R.R. Martin continues to write The Winds of Winter, but something else is coming instead.
The Game of Thrones author announced Saturday he has sold the rights to his other book series, The Wild Cards , to Universal Cable Productions, the production company behind Golden Globe award-winning drama Mr. Robot and fan favorite Suits .
He wrote on his LiveJournal page: "Development will begin immediately on what we hope will be the first of several interlocking series."
Wild Cards , which Martin says is as "large and diverse and exciting as the comic book universes of Marvel and DC (though somewhat grittier, and considerably more realistic and more consistent)," set in an post-World War II America in which humans have contracted the Wild Card virus. Some, labeled Jokers, are left debilitated by the disease, while others, labeled Aces, develop superhuman powers.
Wild Cards first began publishing in January 1987, nearly a decade before Martin's more popular A Song of Ice and Fire novels were released. Each anthology book features various short stories contributed by different authors; the series is edited by Martin and his assistant editor Melinda M. Snodgrass, who will serve as executive producer on the television series.
Martin cautioned in his blog post: "Of course, Hollywood is Hollywood, and nothing is ever certain in development…but I think, I hope, I cross my fingers that the Wild Cards will be coming to your home screens in the next year or two."
Unfortunately, Martin says he is unable to work on the series himself due to his exclusive development deal with HBO. (Martin has previously written some episodes of Game of Thrones.) There's also the small matter of completing The Winds of Winter, the sixth instalment in his Thrones series.
Last week, Martin's U.K. publisher Jane Johnson defended the delayed delivery of his manuscript, telling Newsweek: "It's worth saying he's written the best part of two million words of this series in the past 20 years. So given the average length of a novel is around 100,000 words, that's 20 novels in most writers' worlds."
But back to Wild Cards : With Game of Thrones set to end after its eighth season, presumably airing in 2018, who better to fill the void left by Jon Snow than another Martin creation?