What Does 'Game of Thrones' Ending Mean for George R.R. Martin's Books?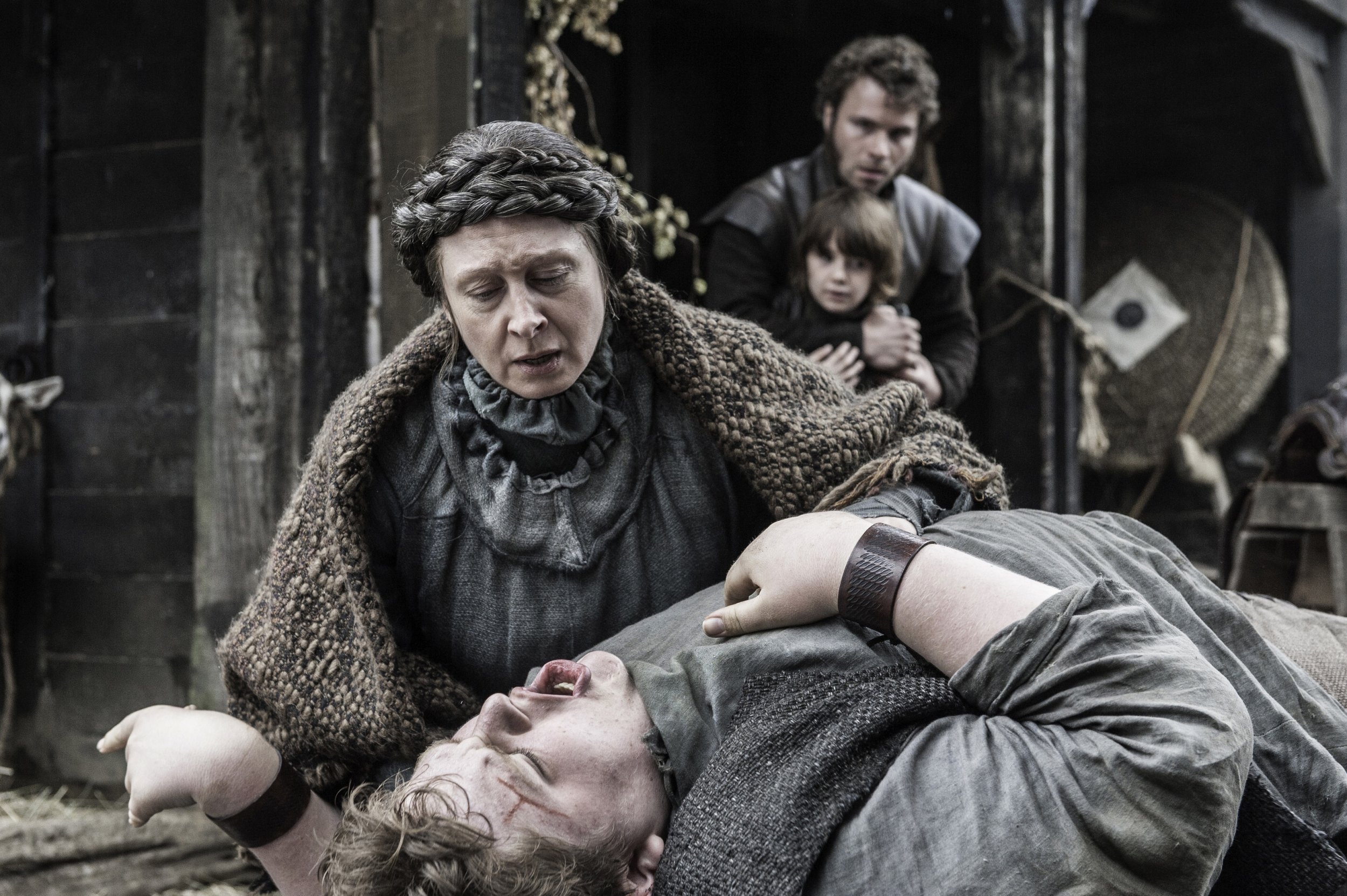 Game of Thrones fans, the news you didn't want to believe is true: the hit fantasy drama will conclude following its eighth season, HBO confirmed Saturday. That means there are just two more seasons left—and they will be much shorter than the usual 10-episode runs.
But what does that mean for George R.R. Martin's novels on which the series is based?
While Game of Thrones is hurtling toward its finish line—presumably concluding in 2018—Martin's own voluminous A Song of Ice and Fire book series is nowhere near concluding. In fact, it seems to have stalled considerably since the last book, A Dance With Dragons, was released in 2011. Martin still has two books due for release: the long-delayed The Winds of Winter and the book he envisioned ending the series, A Dream of Spring.
As things stand there is no firm release date for The Winds of Winter and Martin has, at last word, indicated he is not yet finished writing it.
Two roads diverged
Longtime fans of both Thrones and Martin's novels will be keenly aware the recently wrapped sixth season overtook the events described in the books. Previously there had been some—for better or worse—creative license taken by showrunners David Benioff and D.B. Weiss, but, ultimately, the show followed Martin's story. Thrones' fifth season featured elements of A Dance With Dragons (as well as the third and fourth novels, A Storm of Swords and A Feast for Crows), including Daenerys Targaryen facing opposition from radical group the Sons of the Harpy, and the death of Jon Snow.
However, with no new novel from Martin, season five also marked the first time Thrones spoiled a future event from Martin's novels: the sacrifice of young Shireen Baratheon by her father Stannis. In an example of the collaborative spirit between the show's producers and Martin, the author shared the plot twist with Benioff and Weiss and allowed it to be included in the fifth season. "When George first told us about this, it was one of those moments where I remember looking at [Weiss]…it was just, like, God it's so, so horrible, and it's so good in a story sense because it all comes together," Benioff said when the episode aired.
Shireen's death foreshadowed what was to come in season six where events were fresh to both fans of the show and books. For the most part, it seems, much of the last season came from the collective imagination of Benioff and Weiss's scriptwriters, with some guidance from Martin during a meeting three years ago. "Last year we went out to Santa Fe for a week to sit down with [Martin] and just talk through where things are going, because we don't know if we are going to catch up and where exactly that would be," Benioff told Vanity Fair in April 2014. "If you know the ending, then you can lay the groundwork for it. And so we want to know how everything ends. We want to be able to set things up. So we just sat down with him and literally went through every character."
In a more recent interview with Entertainment Weekly in May, Benioff, presumably having a better roadmap of how he and Weiss would end their version of events after filming season six, clarified how much inspiration the producers have taken from Martin. " There are certain key elements that will be the same, [but] we're not going to talk so much about that—and I don't think George is either," he said. "People are going to be very surprised when they read the books after the show. They're quite divergent in so many respects for the remainder of the show."
One of the key elements Benioff refers to is the big Hodor reveal in the season six episode "The Door." Like Shireen's death, Martin revealed the meaning of Hodor's name—"hold the door"—during his pow-wow with with the producers in 2013, according to Benioff's co-creator Weiss in a behind-the-scenes interview. But that doesn't necessarily mean events will be replicated in the books. In the same interview, Weiss said the author disclosed the meaning of Hodor's name "in the abstract in some way"—so it's possible that Hodor's name, while still meaning "hold the door," will have a different context in Martin's fictional world (and also means he could still live). An unconfirmed Reddit report in May suggested that could well be the case; Martin reportedly told fans at a book event the Hodor twist will differ. So, even if Thrones ends before The Winds of Winter sees the light of day, there will still be plenty to keep readers invested.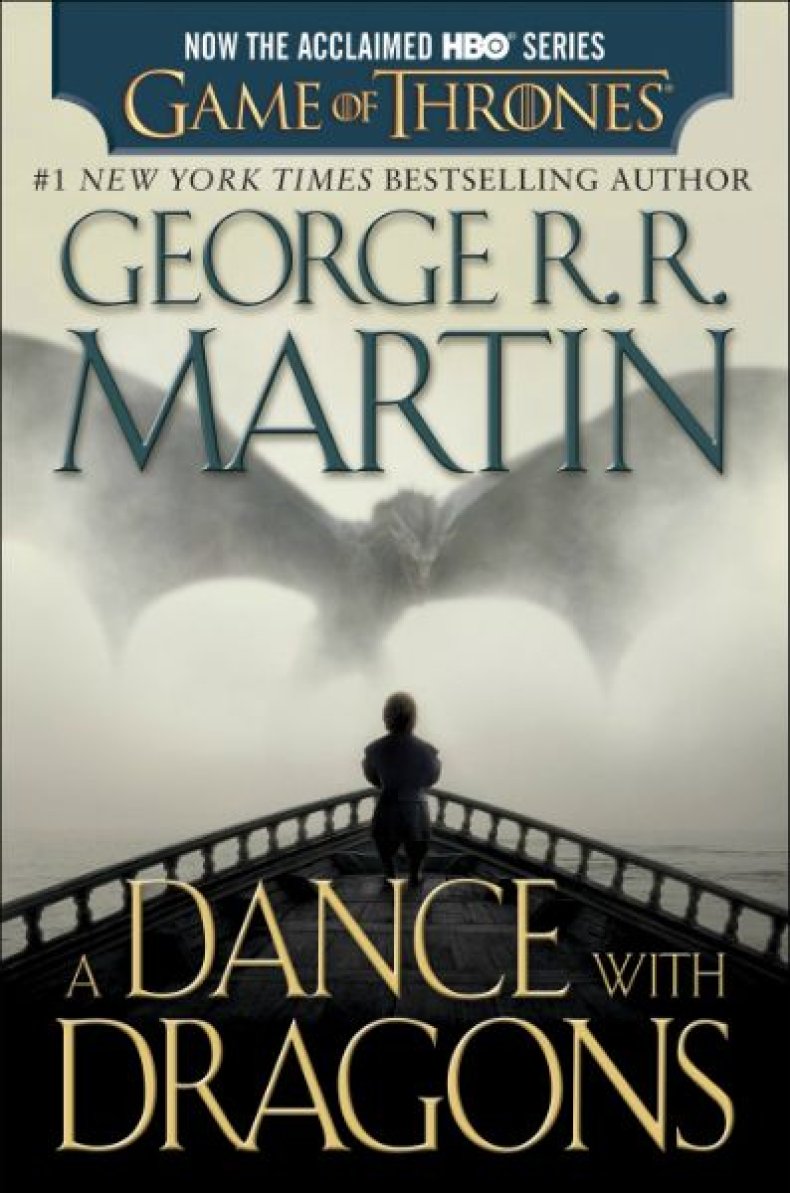 Writer's block?
The road to publication for Martin's eagerly awaited The Winds of Winter hasn't been an easy one. Five years after A Dance with Dragons , readers are still not yet any closer to a confirmed book release for the sixth novel, although Martin has released some excerpts of his new writing, including one from the point of view of Theon Greyjoy, dating as far back as 2011.
As of April 2015, Martin had intended to have The Winds of Winter in stores by the time Thrones ' sixth season rolled around in April 2016, to keep ahead of the show—but that wasn't to be. In January, Martin said he missed his deadline to finish the book by December 2015 (already delayed from an initial October deadline) in a LiveJournal blog post. He ultimately concluded: "It will be done when it's done." When that might be perhaps only the prophetic Three-Eyed Raven knows. ( Newsweek 's requests for comment from both Martin's U.S. and U.K. publishing editors were not immediately returned.)
Martin's most recent update on his progress came in May when he said the novel was still not complete.
For now, then, fans will simply have to make do with the various sample chapters the author has released from the book, the latest of which, featuring Arianne Martell, was posted in May. (A handy collection of the other samples can be found here.)
Martin appears resigned to the fact his books won't be able outpace the HBO show any longer—unless it goes "10 seasons," he suggested in March.