What 'Game of Thrones' Season 7 Delay Means for the Emmy Awards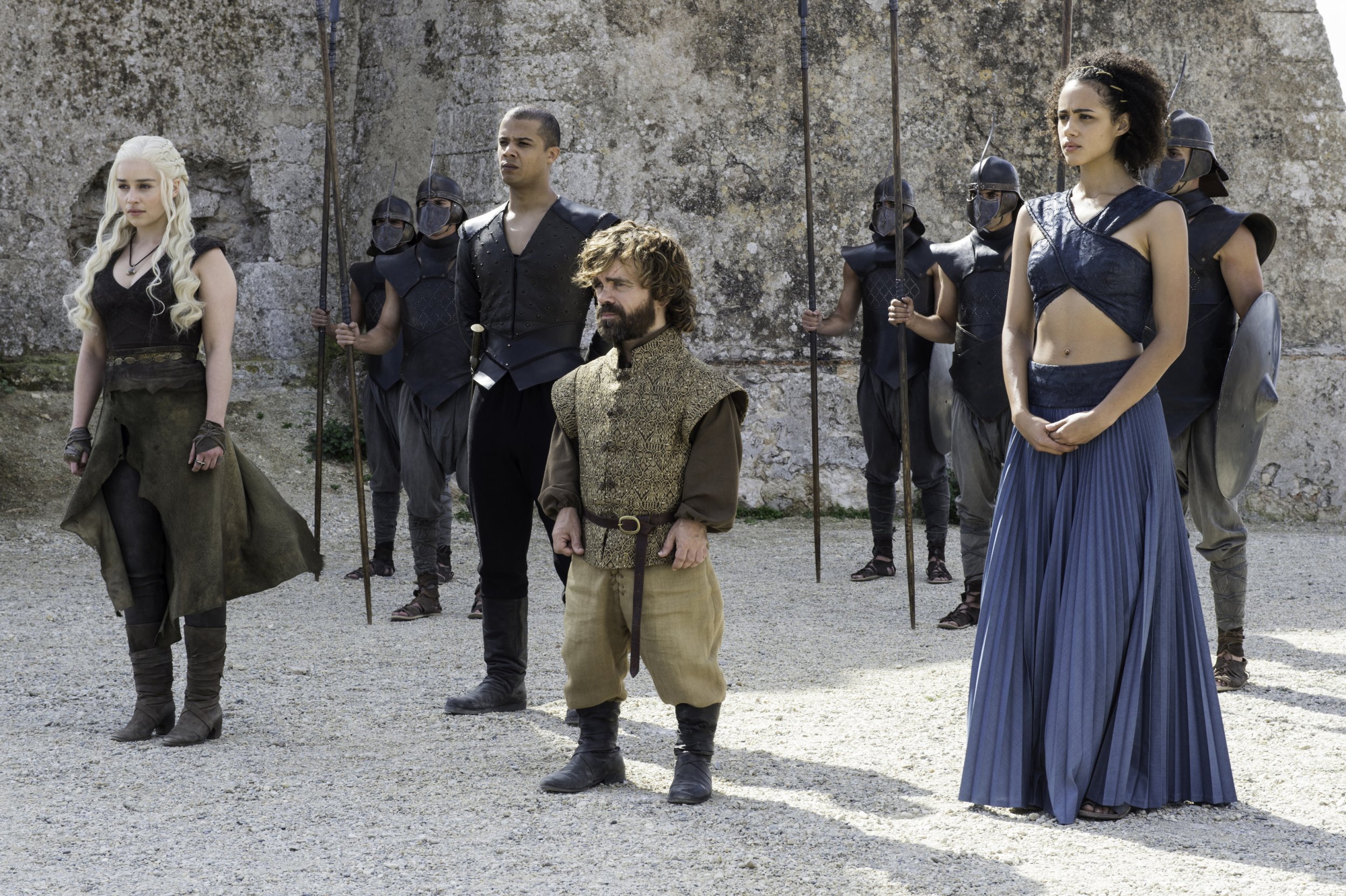 HBO officially confirmed Monday what Game of Thrones fans have long suspected: the seventh—and possibly penultimate—season will air later than usual in 2017 and consist of just seven episodes compared to the usual 10 in seasons past.
In a statement, HBO programming president Casey Bloys announced a summer 2017 premiere for the new season, meaning Thrones fans will have to wait at least a year for new episodes following the conclusion of season six on June 26.
"Now that winter has arrived on Game of Thrones, executive producers David Benioff and D.B. Weiss felt that the storylines of the next season would be better served by starting production a little later than usual, when the weather is changing," said Bloys. "Instead of the show's traditional spring debut, we're moving the debut to summer to accommodate the shooting schedule."
But what does this mean for Thrones' Emmy Awards prospects in what could be its final two seasons? The fantasy drama has been the most nominated show at the prestigious television awards ceremony two years in a row; it received 24 nominations in 2015, going on to win 12, including Outstanding Drama Series, and 23 nominations for the 2016 ceremony that takes place in September.
A summer 2017 launch would preclude season seven from Emmys eligibility in 2017, a spokesperson for the Academy of Television Arts & Sciences, which presents the ceremony, tells Newsweek . The Emmy eligibility period runs from June 1 through May 31 each year. So, for the first time since the series started in 2011, the 2017 Emmy Awards will be Thrones -less.
Season seven will be eligible for competition a year later, however, on the 2018 Emmy ballot. A similar situation occurred this year with USA Network's buzzy cyber-hacking drama Mr. Robot. That show regularly airs in the summer and was not eligible for the 2015 Emmy Awards, but earned an Outstanding Drama Series nomination for its first season this year, as well as an Outstanding Lead Actor nod for breakout star Rami Malek.
But as The Hollywood Reporter notes, Thrones' absence from the 2017 ceremony will open up the drama series race considerably next year. In addition to a Thrones hiatus, perennial nominees Downton Abbey, Mad Men and The Good Wife have now ended. This year's awards added two new series to the best drama competition: the aforementioned Mr. Robot and long-running spy thriller The Americans.