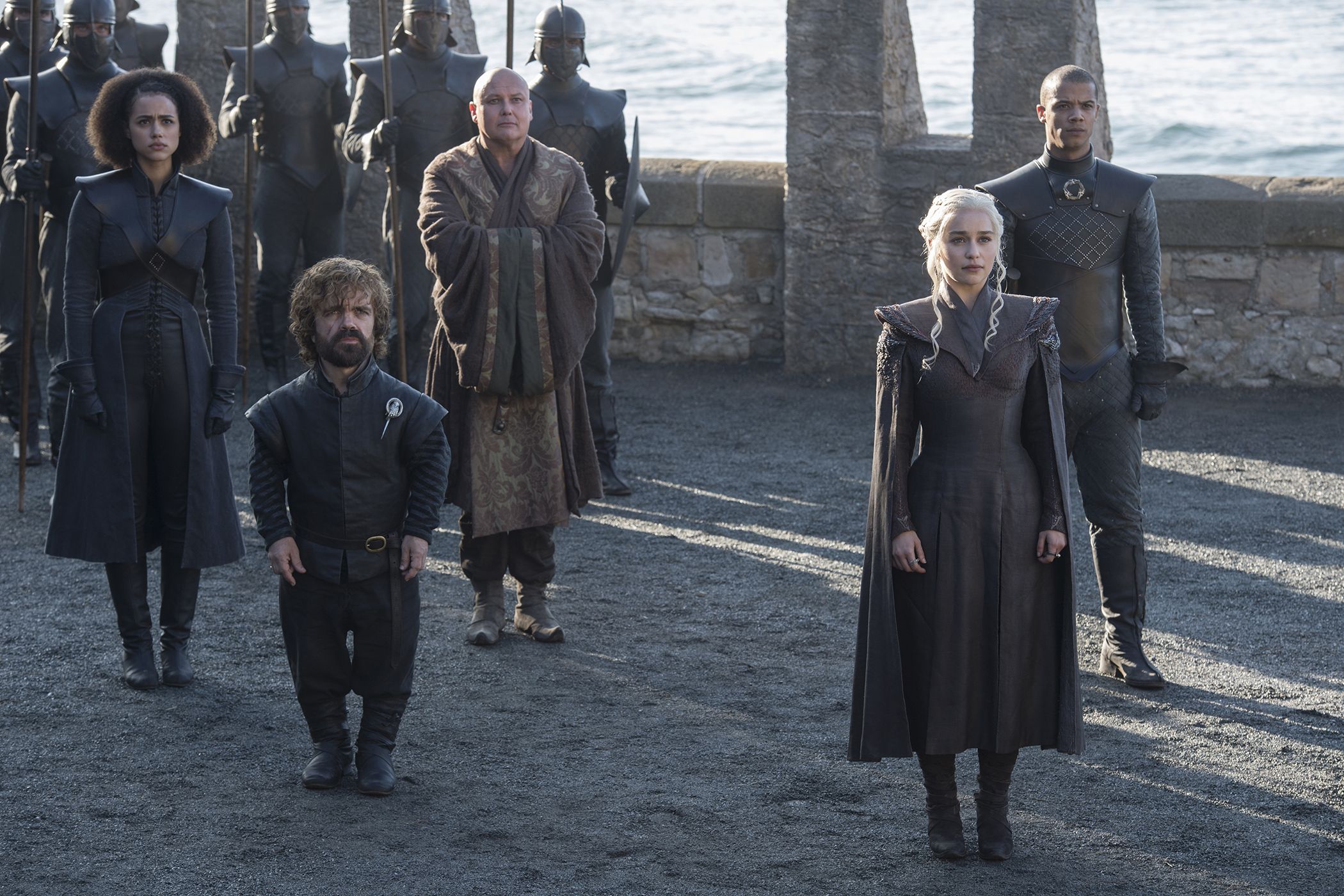 Game of Thrones' final season may feature the series' longest-ever episodes.
The HBO fantasy drama will conclude after its eighth season in 2018 and though the episode count—six, to be precise—is fewer than viewers are used to, each episode could be the length of a feature film.
Thrones sound designer Paula Fairfield revealed that executive producers David Benioff and D.B. Weiss are mulling longer episodes for the show's last hurrah while speaking at a panel at fan convention Con of Thrones Saturday.
Fairfield also told fans in attendance that the upcoming Season 7 finale will be 82 minutes.
Game of Thrones has had varying episode lengths in recent seasons, ranging from the standard 50-minute episodes to 68 minutes for the Season 6 finale, "The Winds of Winter," last year. That episode currently ranks as the series' longest episode.
But Season 7, which premieres July 16, will break that record. The seven-episode penultimate season will feature some of the series' longest episodes yet: the finale, as Fairfield revealed, is expected to be 81-82 minutes.
Meanwhile, fansite Watchers on the Wall reported in June that the sixth episode will clock in at 71 minutes, with episodes 1, 2 and 5 at 59 minutes, episode 3 will be 63 minutes and episode 4 will be the shortest at 50 minutes.
Related: Is Jon Snow going to die again? A breakdown of the new "Game of Thrones" Season 7 trailer
As Thrones prepares to broadcast its final 13 episodes across Seasons 7 and 8, the run times have come under scrutiny because, until now, the HBO drama has delivered 10 episodes per season.
Longer episodes in Season 8, like Sherlock's 90-minute episodes, would go a long way to satiate Game of Thrones viewers and soften the blow of it ending.
Game of Thrones Season 7 premieres July 16 on HBO.