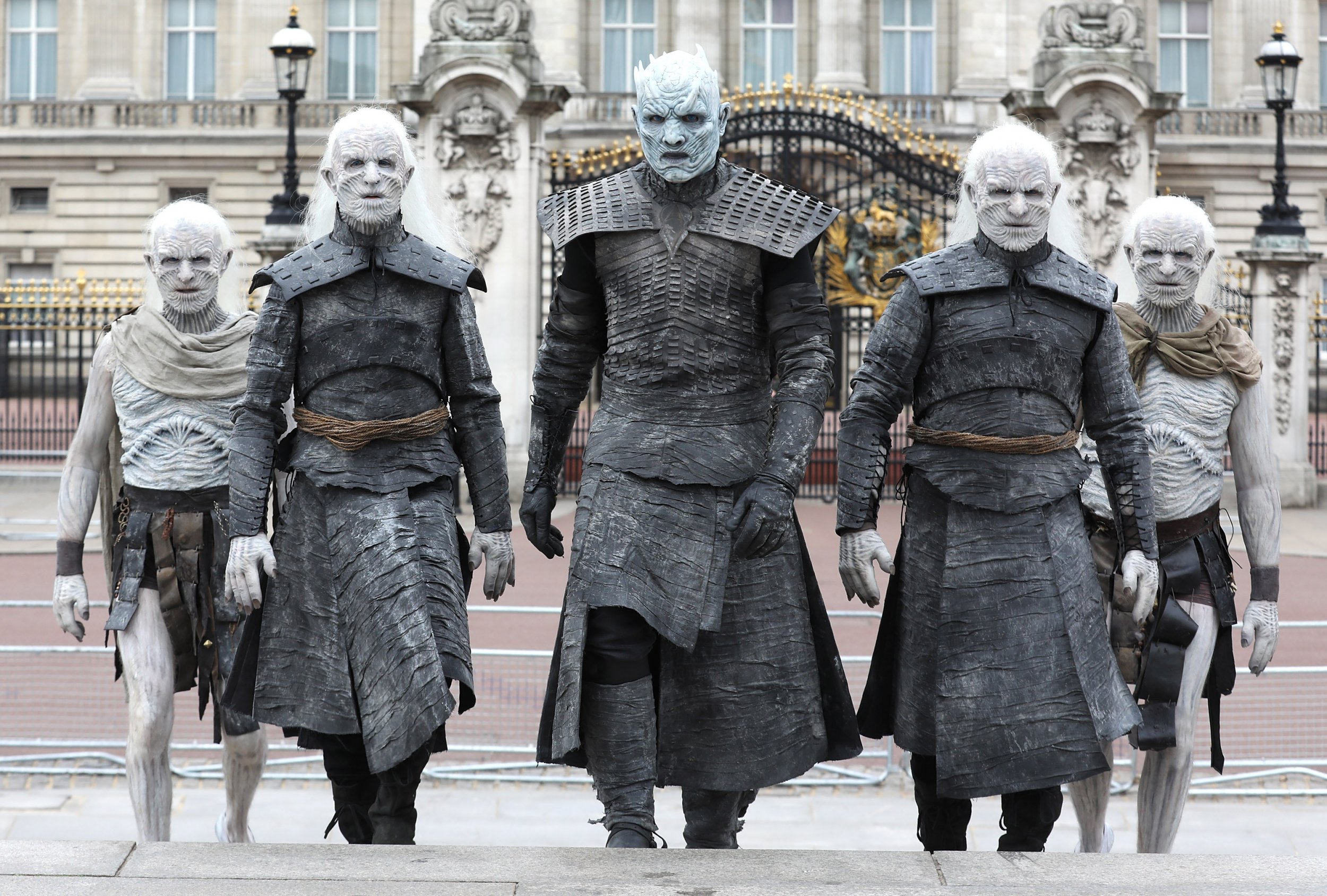 Just hours after the season premiere of Game of Thrones aired on HBO, police in Trondheim, Norway detained a man with a striking resemblance to one of the show's most famous baddies: undead overlord, the Night King.
In a humorous Facebook post, police said a "northern" suspect was allegedly involved in a wide range of criminal activity, from destroying a wall to making "threats to lay vast areas of land desolate."
"Our night watch has now apprehended the man to deter any further criminal activity on his behalf," police said.
The Facebook post quickly went viral, gaining more than 20,000 reactions by 2 p.m. local time (8.00 a.m. ET). "Now we know how it all ends. SPOILERS [FROM] POLICE!!!" commented user Christian Aguilar Naranjo Henriksen.
User Gunn-Anne Sommersel quipped: "The police in Trondheim take responsibility!"
"Winter is not coming.... It got [stopped] by the police," added Facebook user Camilla Enes.
Markus Ree, superintendent of Trondheim Police's fifth division, told Newsweek the response to their post had been overwhelming and garnered far more interactions than anything they had published before.
"Funny posts like this one help engage social media users," he said, bringing new followers to the division's page. "That's useful when we later ask for help solving crimes or searching for missing persons," he added.
Behind the mask, he revealed, was a young officer, "handpicked for the job."
As well as nabbing the Night King, he added, the division made regular arrests and seized a batch of drugs and relevant paraphernalia Sunday night.
Game of Thrones has dominated headlines across entertainment, lifestyle and even science in recent days. Last week, for example, students at a German university announced they had used artificial intelligence techniques to create a sophisticated algorithm that predicts who will live and who will die over the last season.
They gave Mother of Dragons, Daenerys Targaryen, the lowest chance of death (1 percent), with Tyrion Lannister a close second with a 3 percent chance of death. They predicted that characters including Bronn, Sansa Stark and Bran Stark were most likely to perish, with chances of 94, 73 and 58 percent, respectively.
The wildly popular show, based on George R. R. Martin's unfinished "A Song of Ice and Fire" book series, has been a smash hit for HBO. Now in its eighth and final season, fans of the fantasy epic have just five more episodes to watch.
But, at least one spinoff show is in development, so it's likely fans haven't seen the last of Westeros and Essos, the fictional continents depicted in the show. Variety reported back in November that actors including Hollywood star Naomi Watts had signed on to feature in a prequel series set thousands of years before the current show.
A 2017 Variety article reported that executives were eyeing up several possible spinoffs. Quoting Martin, the publication stated in November that none of the prequel shows would focus on Robert Baratheon's rebellion—the events leading up to the current series.
This article has been updated with comment from Markus Ree.