'Game of Thrones' Star Condemns HBO Hack, Tells Fans Not to Look at Leaked Content as Hackers Threaten New Leak on Sunday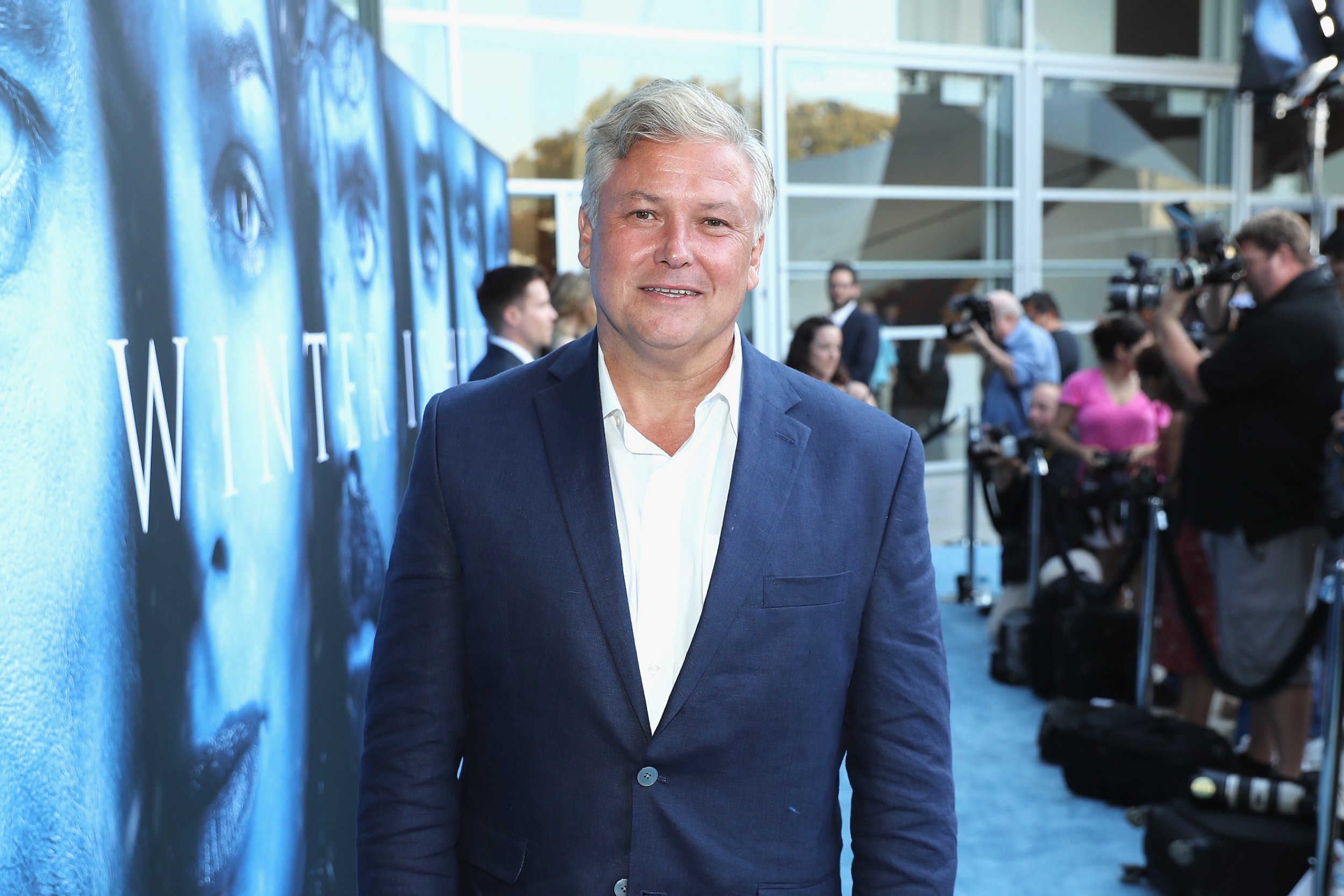 Game of Thrones star Conleth Hill—master of spies Varys in the hit fantasy series—has condemned the recent cyberattack on HBO that resulted in the leak of a script of an upcoming episode of GoT and full episodes of the Dwayne Johnson-starring series Ballers.
Hackers gained access to 1.5 terabytes of data from the premium cable network's computer servers. On Monday, Entertainment Weekly reported that a script for the next episode of GoT, "The Spoils of War," had been leaked, as had episodes of Ballers and the new comedy Room 104.
By Wednesday, the hackers had warned of much more confidential data leaking into the public domain. In an email to Variety, the culprits said the next wave of the leak could come as soon as Sunday.
Speaking to Newsweek, Hill, who has starred on Game of Thrones since its premiere in 2011, pleaded with fans of the show to avoid leaked content.
"If you don't want it spoiled, you know not to look in certain places. You know not to ask certain questions," he said. "I think genuine fans have no interest [in spoilers]."
"I understand the hunger for it," Hill said, "but I think genuinely fans don't want to know, don't want to be told."
In a statement Monday, HBO said: "HBO recently experienced a cyber-incident, which resulted in the compromise of proprietary information. We immediately began investigating the incident and are working with law enforcement and outside cybersecurity firms. Data protection is a top priority at HBO, and we take seriously our responsibility to protect the data we hold."
Variety reported Wednesday that the network has hired a private security firm to assess the extent of the hack. The company reportedly told Google that the internet pirates looted "thousands of Home Box Office (HBO) internal company documents."
Game of Thrones airs Sunday at 9 p.m. on HBO.
For more Game of Thrones coverage on Newsweek, click here.