GameStop Clerks Should Tell Police the Store Can Remain Open as It's 'Essential Retail,' Company Says
Video game retailer GameStop is reportedly urging store employees to keep stores open in defiance of any orders to close in light of the ongoing COVID-19 pandemic.
Employees at all thousands of GameStop stores were sent a memo Thursday insisting that the company provides and "essential retail" service because it helps people "work from home," according to a report from Kotaku. Essential retail is generally defined to include businesses like grocery stores and pharmacies.
"Due to the products we carry that enable and enhance our customers' experience in working from home, we believe GameStop is classified as essential retail and therefore is able to remain open during this time," the memo reportedly reads.
The memo also asks employees to resist law enforcement that might show up to stores attempting to enforce any lockdown orders intended to contain the virus, citing a document that is said to encourage police to call the company's corporate headquarters if they disagree with GameStop self-identifying as essential.
"We have received reports of local authorities visiting stores in an attempt to enforce closure despite our classification," the memo continues. "Store Managers are approved to provide the document linked below to law enforcement as needed."
It's unclear why the video game retailer believes it is "essential retail" during the pandemic. An overwhelming majority of games and related products can also be purchased online. Newsweek reached out to major online gaming retailer Steam for comment.
GameStop's website insists that "safety and well-being" is their "top priority," noting measures like reduced hours and limits on customers allowed inside the stores at once.
Newsweek reached out to GameStop for comment.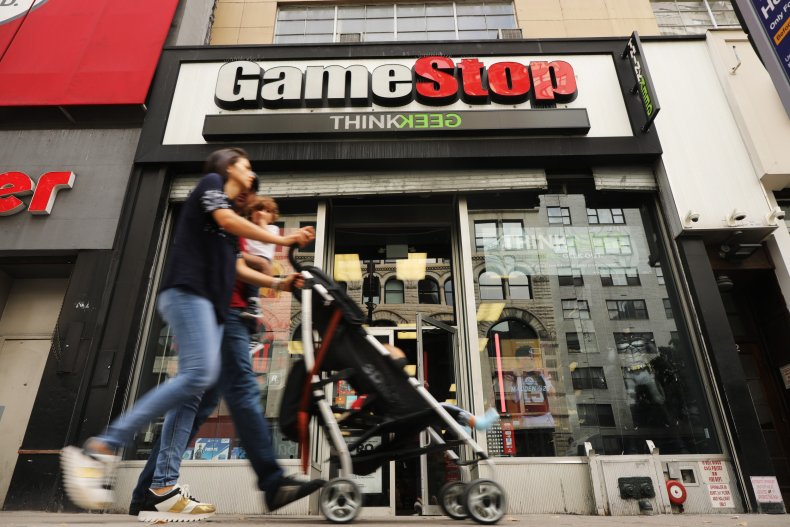 GameStop employees have expressed concern over the company's practices in light of the pandemic. Employees have been told to disinfect stores regularly despite essential cleaning supplies like disinfectants not being supplied to stores, with workers instead being offered reimbursement for sourcing and purchasing supplies themselves, according to Vice.
The company previously announced that they would begin selling the hotly anticipated game Doom Eternal on Thursday, one day before the release date as a "safety precaution" against the virus, claiming it would prevent spreading the virus by avoiding a simultaneous release with Animal Crossing: New Horizons, another title in-demand title set for release on Friday.
"To ensure we adhere to CDC-recommended social distancing guidelines, we will be selling DOOM Eternal a day early on Thursday, 3/19 as a safety precaution for our customers and associates," the company tweeted on Wednesday. "Animal Crossing will release on Friday 3/20 to further help separate the crowds."
Both titles are also available to purchase from multiple companies for delivery by download or through the mail.
Many gamers do appear to be adhering to the advice of public health experts by practicing social distancing and not going into public spaces needlessly. Online gaming platforms have seen a significant surge in popularity due to the pandemic, with popular platform Steam reporting record numbers of users in recent days.