Americans Binged on Video Games, Shrugged off Social Media as Pandemic Restrictions Kicked In, Verizon Says
Americans forced to work from home and self-isolate due to the COVID-19 coronavirus pandemic appear to be spending a lot of their time playing video games.
Gaming data usage on Verizon networks has skyrocketed since last week, when many began adopting isolation measures. An increase of 75 percent from March 8-15 suggests that gaming has been a popular way to whittle away the hours for many. Virtual private network (VPN) usage increased by 34 percent, while web traffic rose 20 percent and video bandwidth usage went up 12 percent. Social media figures surprisingly remained the same.
"As we see more and more individuals work from home and students engage in online learning, it is a natural byproduct that we would see an increase in web traffic and access to VPN," said Verizon's Chief Technology Officer Kyle Malady in a statement obtained by Newsweek. "And as more entertainment options are cancelled in communities across the US, an increase in video traffic and online gaming is not surprising."
"We're in an unprecedented situation," Malady added. "While it is not clear yet how having millions of additional people working from home will impact usage patterns, we remain ready to address changes in demand, if needed."
There are other indications that gaming has become increasingly popular as the pandemic escalates. Nintendo's online services went down for nine hours beginning early Tuesday morning, while Microsoft's Xbox Live service experienced a similar outage two days earlier. Tuesday evening, Blizzard Activision also had server issues.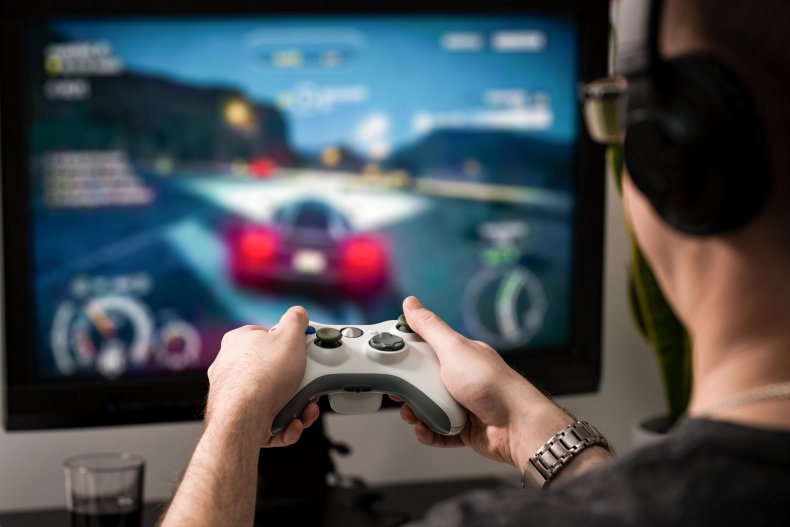 Although some networks could experience some difficulties due to massive increases of data usage, service providers AT&T, Comcast and T-Mobile have all recently announced they would be removing consumer data usage caps during the crisis.
Gaming platform Steam has seen record numbers of players online in recent days, at times totaling more than 20 million. Individual games have also reported record usage, with the number of gamers playing Call of Duty: Warzone swelling from 6 to 15 million in three days.
Plague Inc., which allows gamers to create a pathogen with the goal of wiping out humanity, has also seen a surge in popularity during the pandemic, recently topping the charts for downloads of iPhone games.
The game was also massively popular in China after the outbreak took hold, before recently being banned by the government. A recent surge in popularity reportedly led to the game's servers crashing due to more than 130 million people playing the game simultaneously.
"Please remember that Plague Inc. is a game, not a scientific model and that the current coronavirus outbreak is a very real situation which is impacting a huge number of people," said the game's maker Ndemic in a statement. "We would always recommend that players get their information directly from local and global health authorities."