GameStop Stock Closes at $90, Biggest One-Day Decline In Company's History
GameStop's wild ride in the stock market took another turn towards earth on Tuesday, with shares closing at $90.
The 60 percent decrease represents the retailer's biggest single-day price drop ever and is the first time that the stock has closed below $100 per share in over a week. Shares also lost over 30 percent of their value on Monday.
This week's plunge comes after the price was driven up dramatically by a group of investors who banded together on Reddit forum r/WallStreetBets to counter hedge funds that had bet against the company by short selling the stock.
GameStop hit its highest closing price of $347.51 on January 27, with the stock briefly peaking at an all-time high of $483 on the following day. The stock's lowest point over the past year came long before the recent frenzy on April 3, 2020, when it dipped to $2.57 and closed at $2.80.
Although Tuesday's drop wiped out over $27 billion in market value from the peak, the current price is still massively up from a year ago, with the price having opened at $3.88 per share on February 3, 2020.
Other stocks that were championed by the Reddit investors also lost value on Tuesday. Shares of AMC closed down over 41 percent, while Blackberry dropped 21 percent and Nokia lost a little more than 7 percent. Silver prices increased by as much as 13 percent on Monday after Reddit users advocated moving into the precious metals market, before dropping by a little more than 9 percent on the following day.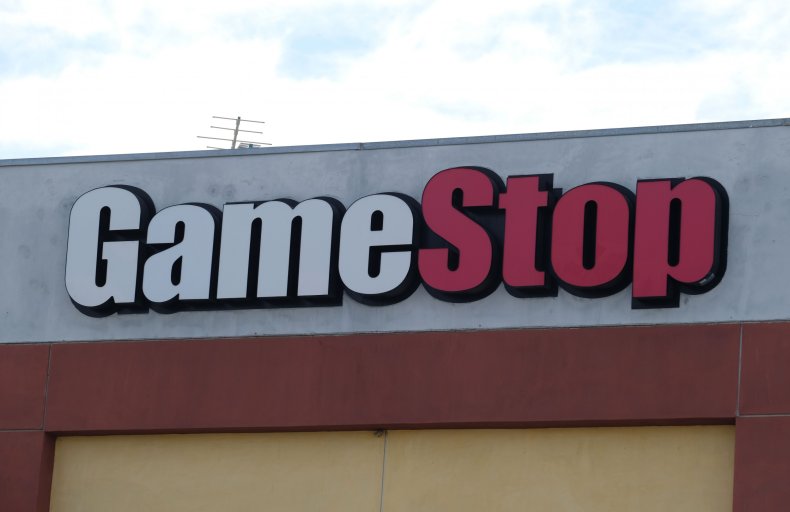 Retail stock trading app Robinhood controversially blocked users from buying shares of GameStop and several other stocks late last week amid the flurry of activity. Robinhood users hoping to purchase the stock on Monday morning were only allowed to buy a single share in the company, with the restrictions being loosened to allow the purchase of 20 shares by the afternoon. On Tuesday, the app was allowing users to purchase up to 100 shares.
Billionaire Mark Cuban cited the app's actions as a possible reason GameStop shares were plummeting during an "Ask Me Anything" session on r/WallStreetBets and in an email to Newsweek on Tuesday.
Cuban recommended that those who own shares should continue holding the stock if they can afford it, saying that if apps like Robinhood and other brokers allow Reddit users to easily purchase larger quantities of the stock again, another wave of price increases could be on the horizon.
Desperate calls urging investors to "hold the line" by not selling their GameStop shares were posted to Reddit amid the nosedive. Multiple users posting to r/WallStreetBets on Tuesday insisted that they would continue to hold the stock despite having lost hundreds of thousands of dollars due to the dip.
Newsweek reached out to GameStop for comment.