Gareth Bale to China? Transfer Updates As Welsh Soccer Star Looks to Leave Real Madrid
Gareth Bale's adventure at Real Madrid has seemingly come to an end, but a precise timeline for his departure remains shrouded in doubt.
Over the weekend, coach Zinedine Zidane made it clear that the Welshman was not in his plans and that he hoped Bale would depart the club he joined in 2013 for a then-world record fee of $112 million sooner rather than later.
"I'm not going to talk about that," the Real Madrid coach told reporters when asked why Bale had not been included in the squad that faced Bayern Munich in the club's first preseason game in the U.S.
"We'll see if it's tomorrow, [so much the] better. It is not personal at all: there comes a time when things are done because they have to be done. I have to take the decision and we have to change. [The situation] will change. I don't know if in 24 or 48 hours, but it will change. And that's good for everyone."
Unsurprisingly, Zidane's words did not go down well with Bale's camp.
Jonathan Barnett, the Welshman's agent, described the Real Madrid coach as a "disgrace" and insisted Bale would leave the Santiago Bernabeu on his terms and nobody else's.
"If and when Bale goes it is because he wants to, not because Zidane pushed him," Barnett was quoted as saying by The Guardian.
"I don't know if Madrid are working on this; I certainly am."
While his client might want to leave Spain on his terms, the problem for Barnett is that those terms are made extremely complicated by a series of factors.
Chief among them is Bale's $18.7 million-a-year after-tax contract, which runs until the end of June 2022.
The Spanish giants are not keen to allow Bale to leave on a free transfer and, having already spent $340 million on players this summer, hoped to raise funds for more transfers by selling the forward.
However, the 30-year-old has so far refused to take a pay cut, which has limited Real Madrid's options. Bale could theoretically pocket his wages without playing for another three years, unless Real finds a buyer.
Spanish newspaper AS suggested the clubs who can afford Bale don't want him and those who might be interested can't afford him.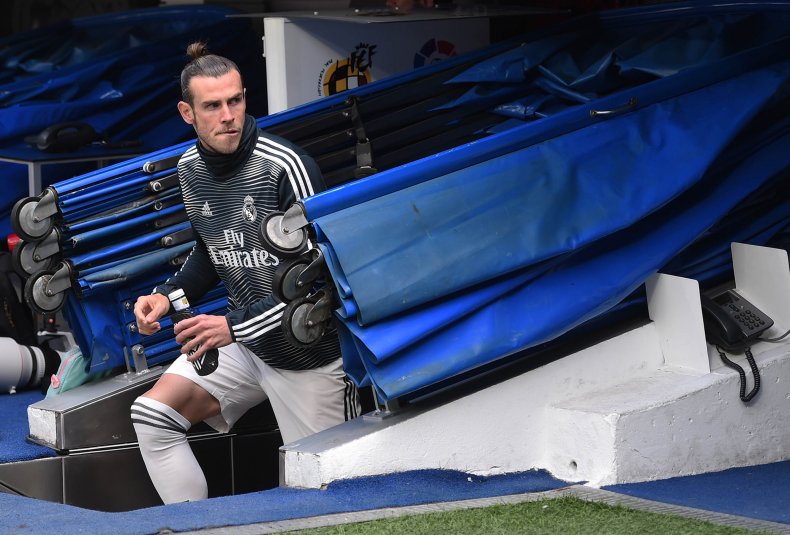 Manchester United had pursued Bale in the past but the 20-time champions of England were badly burnt by the signing of Alexis Sanchez and are steering clear of marquee players commanding hefty wages.
Bayern Munich was also interested in signing the Welshman but his wages were an insurmountable stumbling block. A return to Tottenham Hotspur was always a non-starter.
Similarly, Inter Milan was reportedly offered the player, but it did not consider him a viable option.
Several clubs in the Chinese Super League could afford the Welshman but a 100 percent tax on transfers means Real might have to lower its fee demand or waive it entirely to get Bale off his books.
Spanish newspaper Marca believes Bale will move to China, a notion echoed by the Daily Mail, which suggests China is the player's "likeliest destination".
Barcelona-based daily Mundo Deportivo, however, argues that Real has offered Bale and $112 million to Paris Saint-Germain for Neymar.
The Brazilian's desire to leave the French capital has been well-publicized, with a return to Barcelona long considered his preferred destination.
Despite winning four Champions League in six seasons in the Spanish capital, Bale has never experienced the level of adulation that marked Zidane and Cristiano Ronaldo's spells in Madrid.
The latter's departure last summer was supposed to open the door to give Bale a more prominent role in the team, particularly given Zidane had left the club after winning a third consecutive Champions League title in May last year.
However, the Frenchman returned to take charge of Real nine months later and almost immediately made clear Bale was not in his plans.
The Welshman has since been accused of not making an effort to integrate in Spain and of preferring to spend time on the golf course than with his teammates.
It's unclear what the future holds for Bale, but it almost certainly won't include Real's famous white jersey.