England Beats Malta 2-0: How Gareth Southgate Fared In His First Game In Charge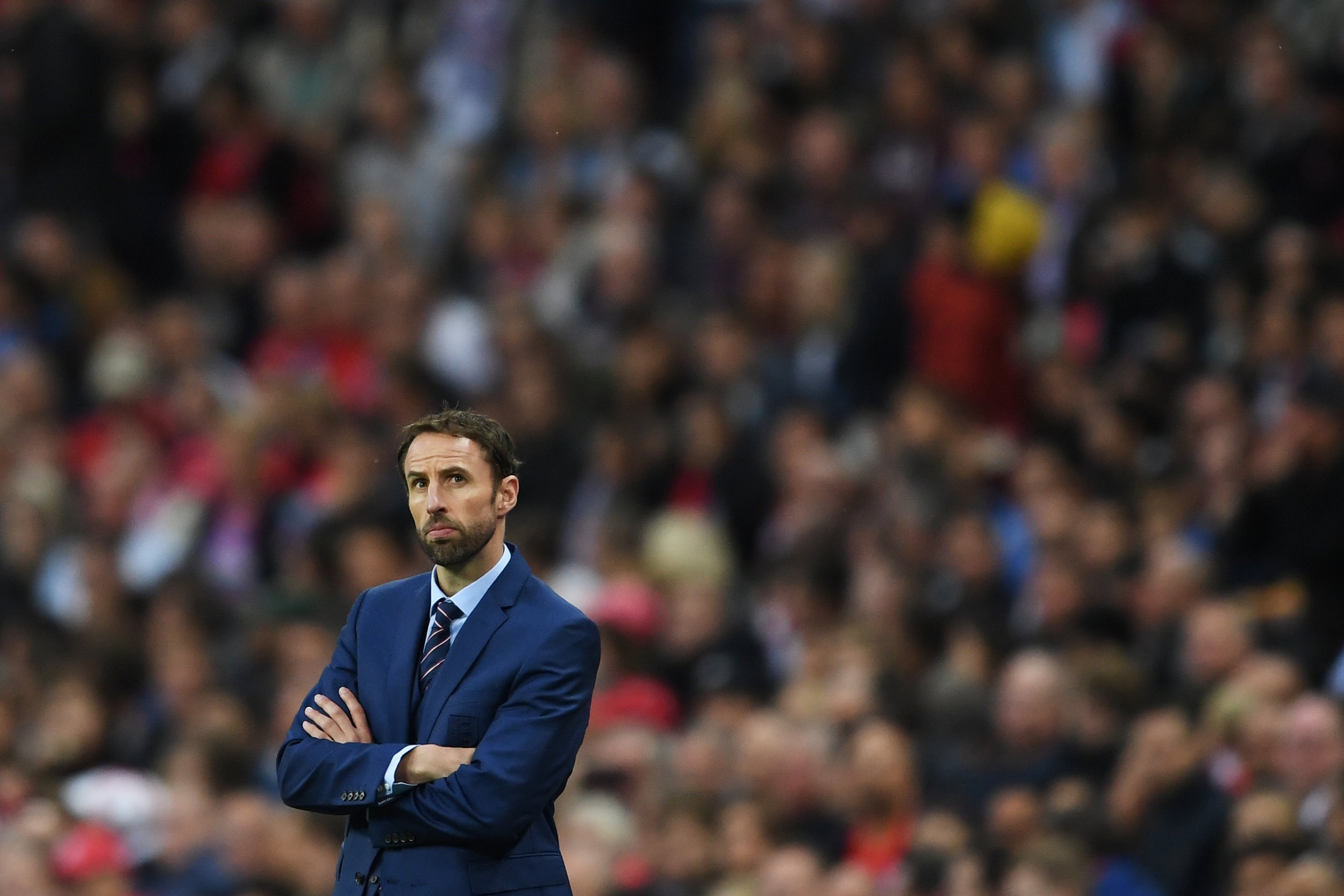 "Jesus is your Lord," proclaims a banner down Wembley Way, a lone zealot on a Saturday afternoon attempting to convert England's loyal parishioners.
England, synecdoche for the nation's hopes and mostly dashed dreams, is ailing, but the flock turns up in force for this, the second game of the FIFA 2018 World Cup qualifiers.
Sam Allardyce, of course, was in charge for the first match of the campaign—a 1-0 victory in Trnava, Slovakia , at the start of September.
Then the man whose dream it had always been to lead his country fell to earth, and a little further, the victim, silly fool perhaps, of a newspaper sting that caught him offering fake businessmen advice on how to get around his own employer's rules on player transfers.
Allardyce lasted 67 days; England has replaced a tub-thumping preacher, for now at least, with a stern rector, Gareth Southgate.
Southgate plays a good straight man amid the tawdry chaos of English football: an international himself, with 57 caps over 11 years, he said in midweek he loves the game of football but dislikes the business that surrounds it.
Kicking Allardyce's puppy while it is still whimpering, perhaps—at Crystal Palace, Southgate's first professional club, they heard his Home Counties accent and thought him too posh for the highest level.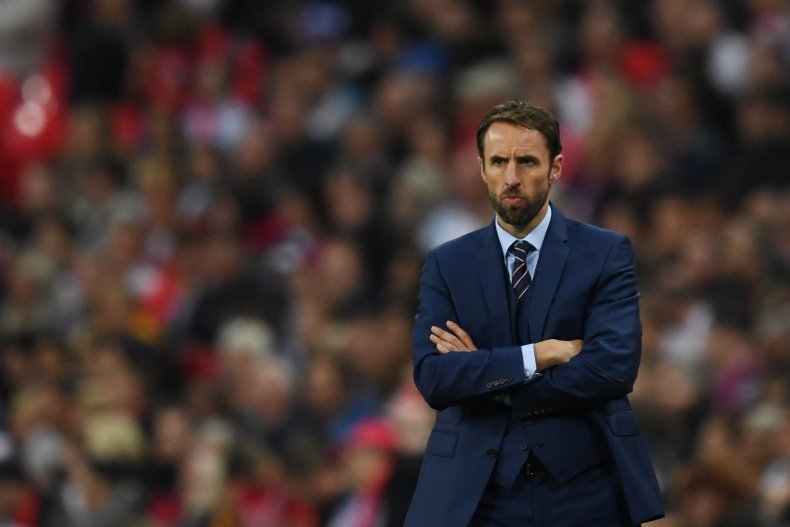 Southgate has a streak of iron in him—he will need it in this job—and he wanted his new team to play "without fear," as, seemingly, does every incumbent in a job that hoovers up its victims, by hook, in the case of Roy Hodgson, or mutual, sad agreement, as Allardyce.
He knows, though, as does the quiet, studious priest, that the way to conversion is not through open warfare. For this game against Malta, Southgate chose the conservative path: Wayne Rooney, still cheered by England's crowds but increasingly bemoaned in the media, as captain and deep-lying midfielder, and Daniel Sturridge, his best striker in the absence of the injured Harry Kane, alone up front.
Southgate prefers to sit alongside his assistants to start the game, who include Sammy Lee, Allardyce's right-hand-man. Continuity mixed with impermanence: it's not a pointed gesture, more a statement of fact, but Southgate is listed as "interim" on the teamsheet.
If he wants the full-time role—ignoring waggish jokes about the damage it may do to his sanity—then he must get England performing with more dynamism than it did in a torpid first half-hour. Rooney had a curling shot well saved on eight minutes, though the Manchester United striker still looks uncomfortable in the middle of the pitch, where 360-degree vision is required over the striker's tunnel instinct.
Southgate maintained an appearance of calm, though Malta, ranked 176th in the world, proved sufficiently obdurate approaching that half-hour, the suited figure ventures out toward the touchline.
Who knows whether catalyst or coincidence, but Southgate's emergence from the chrysalis of the dugout times well with the opening goal of the game, a cross from Jordan Henderson to Liverpool mate Daniel Sturridge, a header that slips sweetly enough into the bottom corner of the Maltese goal.
Games against Malta, which come more frequently than marquee matches during these protracted qualifying campaigns, are an unwinnable test—win, literally, and you have done no more than was expected; perform badly, or lose, and you will be crushed into a speck far faster than you can say, '67 days.'
English football continues to tread the odd, strangely sweet line between arrogant expectation and pathetic hope—it is there before the game, when Baddiel and Skinner's wonderful deprecating ditty, "Three Lions (Football's Coming Home)" blasts through new Wembley, and it is there in Southgate's clenched fist when the elegant figure of Dele Alli clips home his own rebound seven minutes before half-time.
England did plenty enough after half-time by doing little—Jesse Lingard, given his debut here by Southgate, impresses, playing in Arsenal's Theo Walcott who should score—but Malta's players seem keen enough to tell their grandchildren they lost at Wembley by single figures.
One wonders what Allardyce, now on a vacation from football while the storm around him subsides, made of this. An Allardyce team would have won the game, comfortably, with few frills; a Southgate team did win comfortably, with minimum frippery. One wonders, as always, whether the problem with England is a cosmetic one—the manager—or a systemic one, with the players it currently possesses and the structure producing them.
Not much English football's quiet man can do, or say, about that—only to begin with a win, and three points, cosmetics again perhaps but the state of England has been so parlous recently that it will send the congregation home happy, at least. The country's haphazard church has a man of permanence in the pulpit, at least for now.