Euro 2016: Kremlin Calls Western Media 'Russophobic'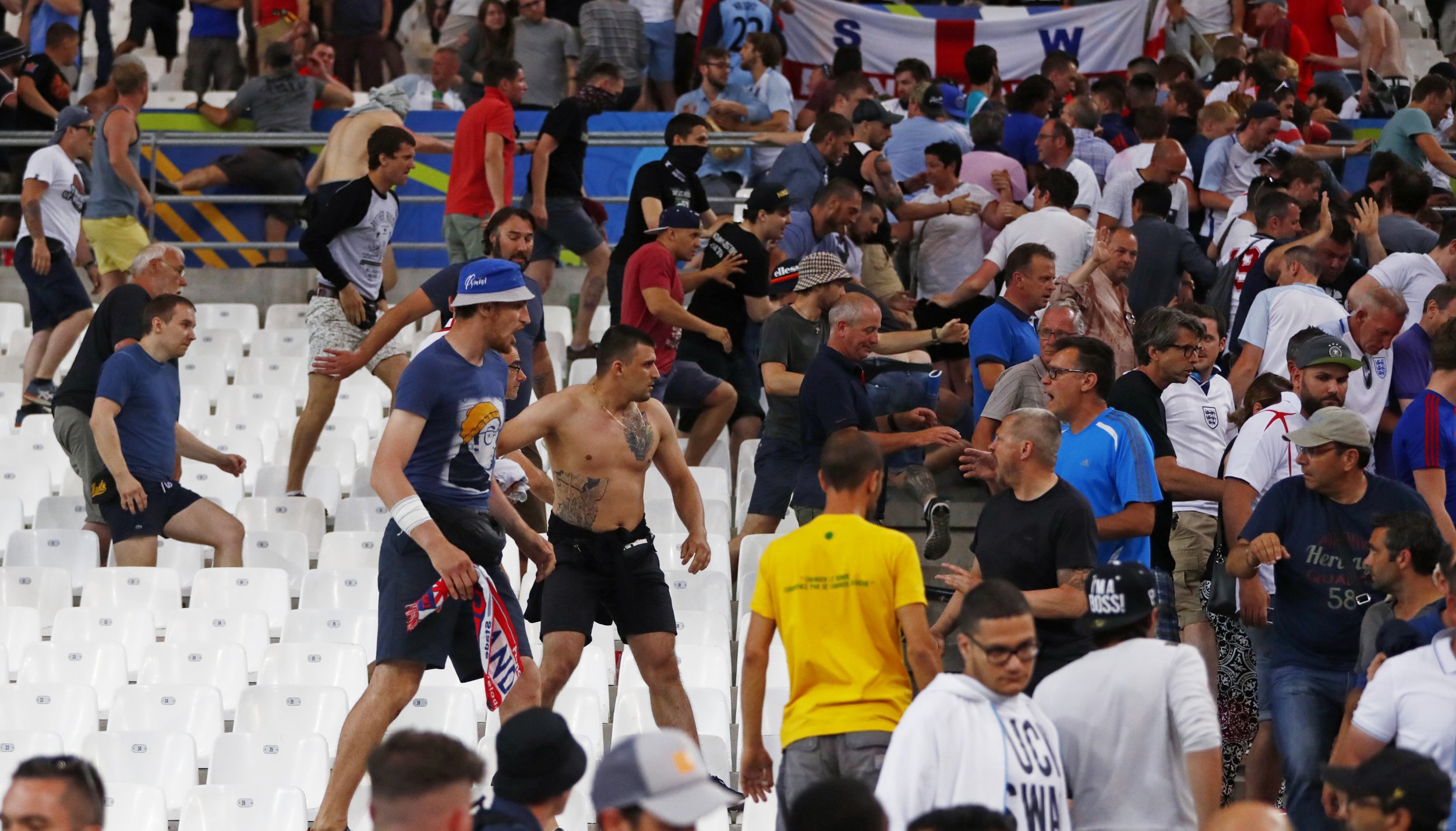 The Kremlin has condemned as "Russophobic hysteria" reports that the U.K. government suspects fan violence at Euro 2016 is endorsed by Moscow, Russian news agency Interfax reports.
Violence erupted between fans of Russia and England at the European football championship in France last week, with both sides blaming one another for starting it. UEFA, the European football governing body, warned both teams that, should violent fan behaviour continue, the teams would face exclusion from the tournament.
On Saturday British daily newspaper The Guardian reported that senior U.K. government officials suspected the Kremlin was complicit in sanctioning the violence in a form of "hybrid war" and were therefore investigating links with Russian President Vladimir Putin's administration.
"This does not merit a reaction," Dmitry Peskov, Putin's spokesman told Interfax. "This is just another example of what some people are capable of in their Russophobic hysteria."
Despite this apparent dismissal of the allegations by the Kremlin, high profile Russian officials have backed the fighting fans, with the deputy speaker of parliament Igor Lebedev even asking them to "keep it up" and said if the sports minister was there, he'd be fighting too.
Spokesman of Russia's high criminal investigation body, Vladimir Markin, tweeted that the behaviour of Russian fans was "normal" and said French police were "used to seeing their men at gay parades".
Head of the Russian parliament's International Affairs Committee Alexei Pushkov responded to the violence by claiming "political Europe" simply had "too many phobias and too much hatred".
Russia faces Wales in its last group game in the tournament, needing a win to stand any chance of continuing in the competition.