Garland Has 'Probable Cause on Steroids' for Indicting Trump: Kirschner
Attorney General Merrick Garland has "probable cause on steroids" to indict former President Donald Trump, said legal analyst Glenn Kirschner.
Garland is facing pressure from some Democrats to indict Trump. The Congressional select committee investigating the January 6, 2021 attack at the U.S. Capitol continues to heat up as lawmakers make their case that Trump was involved in a coordinated plan to thwart the 2020 presidential election results during public hearings.
But so far, the Department of Justice has not launched an investigation into Trump, prompting many Democrats to voice frustration and disdain for Garland, who has remained quiet about his intentions to indict Trump. Kirschner, a former federal prosecutor and MSNBC legal analyst who has predicted Trump would be charged, joined the criticism on Friday.
Kirschner, during an appearance on The Dean Obeidallah Show, said he believes the Justice Department's response to the select committee's investigation has been "beyond frustrating."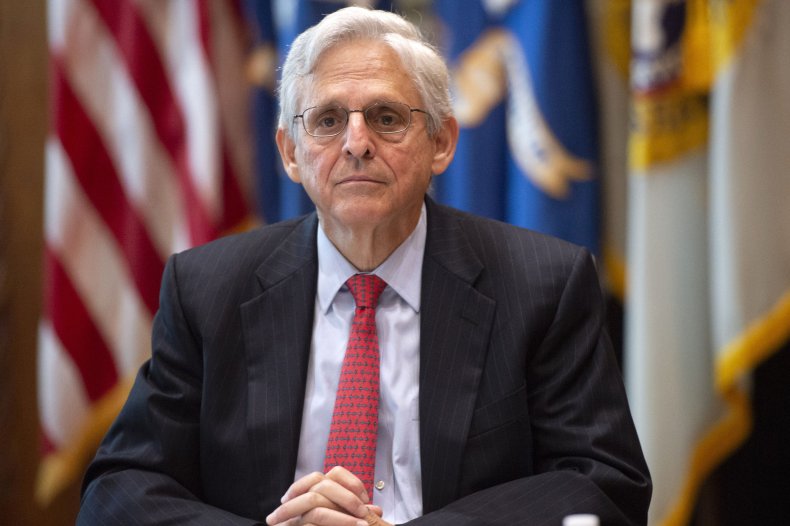 "And right now, I feel like Merrick Garland is not doing his damn job because he has probable cause on steroids for Donald Trump, for crime after crime after crime after crime," he said. "And he leaves him out holding rallies and continuing to push the big lie on people."
He said that as long as Trump is not facing an indictment, he is continuing to "radicalize people" and "endanger the health of our democracy."
Kirschner compared Garland's situation to his own time as a prosecutor, when he would have to determine when to indict a suspect or apply for an arrest warrant
"If I left a bad guy out on the street knowing I had probable cause that I had developed in my grand jury investigation—but I wanted to make my case a little stronger, a little more perfect, a little prettier, a little more bulletproof—and that person hurt somebody in the community, that's on me because I didn't do my damn job," he said.
Under Pressure to Indict Trump
Kirschner is not the only person to call on Garland to indict Trump. Representative Joaquin Castro, a Texas Democrat, said in April that Garland is "failing the people."
But Garland has publicly been mum about whether he intends to eventually indict the former president, which would make him the first former president to ever be indicted for criminal conduct. In a press conference in June, Garland said he and January 6 prosecutors are watching the hearings, but he cannot provide "my own personal responses to this kind of evidence that is coming out."
The White House will not pressure Garland into indicting Trump for his alleged role in the riot, press secretary Karine Jean-Pierre said last month.
"We agree all Americans should watch and remember the horrors of one of the darkest days in our history," she said during a press conference. "But this is up to the Department of Justice."