Former U.S. Army Prosecutor Glenn Kirschner concluded that former President Donald Trump "will be charged" in connection with the January 6, 2021, riot at the U.S. Capitol and the effort to overturn the 2020 election results after new remarks from Attorney General Merrick Garland.
In an interview with NPR that aired on Thursday, Garland said "everyone" who committed crimes related to January 6 would face accountability.
"We begin with the cases that are right in front of us with the overt actions and then we build from there," the attorney general said. "And that is a process that we will continue to build until we hold everyone accountable who committed criminal acts with respect to January 6."
Hundreds of Trump's supporters stormed the Capitol after the then-president at a nearby rally urged them to march to the federal legislative building and to "fight like hell." More than 780 of Trump's supporters have been indicted for their actions that day, with some saying in court that they believed they were carrying out Trump's orders.
Kirschner, who now works as a legal analyst for MSNBC and NBC News, shared a screenshot of the NPR article with Garland's remarks on Thursday. "Accordingly, the only rational conclusion that can be drawn from AG Garland's promise is that . . . TRUMP. WILL. BE. CHARGED. Because #JusticeMatters," the attorney wrote.
In a follow-up post, Kirschner warned Trump allies that they should be concerned as well.
"New interview of AG Garland by NPR's Carrie Johnson in which he promises to hold 'everyone' accountable for their J6 crimes. You hear that [Steve] Bannon, [Roger] Stone, [Jeffrey] Clark, [John] Eastman, [Mo] Brooks, Rudy [Giuliani], [Donald Trump] Jr., fake electors & others? And, most importantly, TFG?" Kirschner wrote.
TFG is an acronym for "the former guy," which is a reference to Trump as the former president.
Garland, who was appointed by President Joe Biden, has faced criticism from some Trump critics for not already announcing an investigation into the former president. Some legal analysts have surmised that there is already enough evidence in the public record for an indictment. Others have assessed that the attorney general is wary of investigating a former president, as many will view such an action as politically motivated.
"We are not avoiding cases that are political or cases that are controversial or sensitive," Garland told NPR. "What we are avoiding is making decisions on a political basis, on a partisan basis."
Harvard constitutional law professor Laurence Tribe and former federal prosecutor Dennis Aftergut urged Garland to appoint a special counsel to probe Trump in a Wednesday opinion article for The Washington Post. They argued this would shield the attorney general from accusations of political bias.
"The time has come for Attorney General Merrick Garland to appoint a special counsel to investigate Donald Trump. That step offers the best way to reassure the country that no one is above the law, justice is nonpartisan and fears of political fallout will not determine the decision on whether to bring charges," they wrote.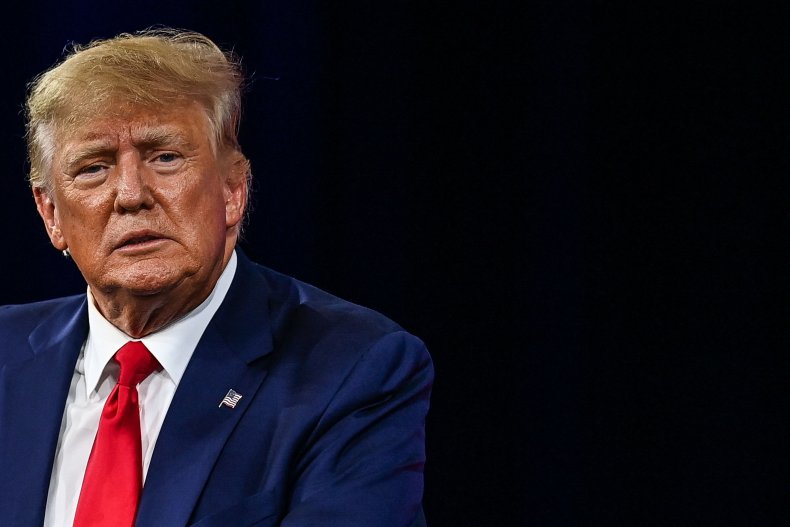 The House select committee investigating the events of January 6 argued in court this month that Trump, with the help of his allies, perpetrated a fraud on the U.S. public as part of a plan to overturn Biden's election win.
Trump has repeatedly attacked the congressional committee, saying that the two GOP members—Representative Liz Cheney of Wyoming and Adam Kinzinger of Illinois—are not really Republicans. He has said that the committee's "sole goal" is to block him from running for president again if he chooses to do so.
Trump continues to claim that Biden won due to widespread voter fraud, but no evidence has emerged corroborating the allegations.
Newsweek reached out to Trump's press office for comment.