Garland Says Texas Abortion Law 'Clearly Unconstitutional,' Announces Lawsuit Against State
Attorney General Merrick Garland announced a lawsuit Thursday against Texas, calling its recently passed abortion law "clearly unconstitutional."
Garland revealed the Department of Justice was suing the state during an afternoon press conference. The lawsuit was filed in federal court in Texas, and it urges a judge to declare that the law is invalid, "to enjoin its enforcement, and to protect the rights that Texas has violated."
The restrictive abortion law, known as SB8, bans the procedure as early as six weeks into pregnancy and allows private citizens to take legal action against anyone who helps a woman terminate her pregnancy. The Texas legislation also doesn't provide an exception for rape or incest.
On Tuesday, Texas Governor Greg Abbott said rape victims can still get an abortion before a fetal heartbeat is detected and stated Texas will work to "eliminate all rapists."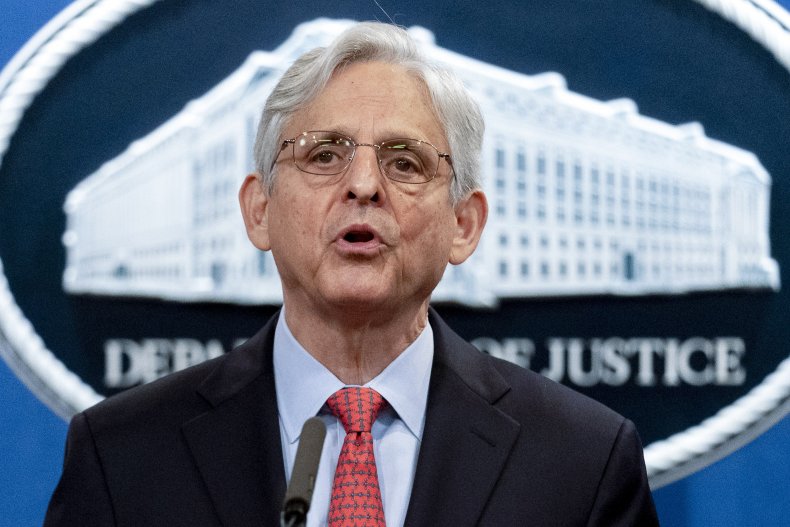 The lawsuit comes after the Supreme Court last week declined to block the controversial abortion law from taking effect in a 5-4 decision. After that ruling, President Joe Biden said the high court's decision "insults the rule of law."
Garland also responded to the Supreme Court's decision by saying the Justice Department was "evaluating all options to protect the constitutional rights of women, including access to an abortion."
In the past, laws that tried to restrict or stop abortions were struck down by the Supreme Court. However, SB8 is different due to it allowing lawsuits filed by private citizens to enforce the law, rather than state officials or law enforcement. Since this leaves no specific defendant for the court to make an injunction against, the law is harder to fight in court.
The law also prohibits plaintiffs from being ordered to pay defendants' legal fees should a case be dismissed. Thus, people filing suits wouldn't face financial burden while clinics defending themselves would.
Garland addressed this part of the law during the press conference at Justice Department headquarters. He said the provision would effectively empower "bounty hunters" to enforce the law since it also guarantees a minimum of $10,000 payment if a lawsuit succeeds.
The attorney general added that should the Texas law remain in place, it could become a model for other states, as well as for people who want to undermine other constitutional rights.
"This kind of scheme to nullify the Constitution of the United States is one that all Americans, whatever their politics or party should fear," Garland said.
Newsweek contacted Governor Abbott and Texas Attorney General Ken Paxton for comment but did not hear back in time for publication.