Premier League: Arsenal's Liverpool Defeat Left Gary Neville Hilariously Disgusted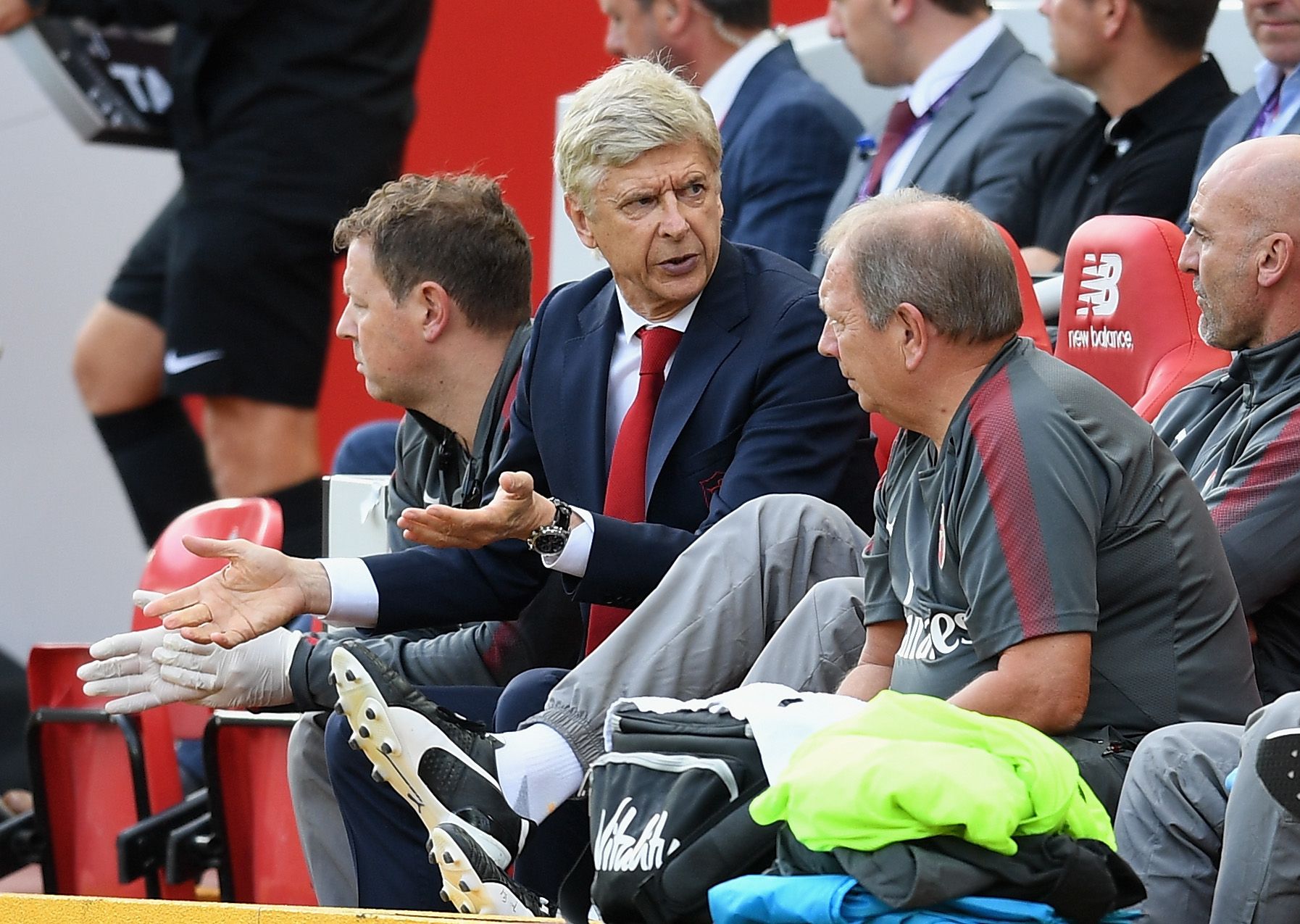 For the neutral, Liverpool's demolition of Arsenal on Sunday at Anfield was sadly free of much drama.
Sure, there was enjoyment to be had in Liverpool's blistering attack, somewhere in the hinterland between a saber and a sledgehammer, some diversion in the interplay between Roberto Firmino, Sadio Mane and new signing Mohamed Salah, in the artful muscularity of Emre Can.
And there was the commentary of Gary Neville. Neville, the former Manchester United defender who has become one of English football's most respected and forensic analysts, rarely tried to hide his distaste for United's great rival Liverpool during his successful playing career.
On Sunday, though, it was Arsenal's listless performance that attracted Neville's ire. Apparently growing increasingly frustrated through a one-sided first half, Neville let fly with some zingers.
"I'm absolutely fuming watching them [Arsenal]. It's ridiculous some of the things you see from them," Neville said on commentary for Sky Sports, as reported by The Telegraph. "I'm not a Liverpool fan but this Arsenal team deserve a battering.
"I'd stick them all up on the transfer list. Some of these Arsenal players want a move. Who would buy them?"
Neville reserved his pithiest remark for Aaron Ramsey, the Arsenal central midfielder who put in a particularly ineffectual performance against Liverpool.
"They took Aaron Ramsey off, which is a shame because he would have been my man of the match… So I could get the post-match interview with him." Ouch.
Still, it looks as though several Arsenal players will get moves away from Emirates Stadium in the remaining few days of the transfer window. Chelsea has reportedly agreed a fee for Alex Oxlade-Chamberlain, while Alexis Sanchez was linked on Tuesday morning with a move to Manchester City. Raheem Sterling could head the other way, though he should be prepared to become the subject of Neville's brilliantly barbed analysis.