Gas Prices Skyrocket As U.S. Hit by Highest Inflation Rate in 30 Years
Gas prices have risen to their highest levels in seven years as U.S. consumers face the steepest inflation since 1990.
The national average for a gallon of gas hit $3.42 this week—a price last reached in September 2014. According to the AAA, the average price is 16 cents more than a month ago, $1.31 more than a year ago, and 80 cents more than in 2019.
Meanwhile, consumer prices for October were 6.2 percent higher than the same month in 2020, the U.S. Bureau of Labor Statistics reported on Wednesday. The year-on-year increase in the consumer price index stood at 5.4 percent in September.
Energy costs soared 4.8 percent from September to October, with gasoline, natural gas and heating oil prices surging because supply has not kept pace with rising demand.
The AAA said the recent decision by OPEC to maintain their planned gradual increase in output will not lessen supply constraints.
New data from the Energy Information Administration shows total domestic gasoline stocks decreased by 1.5 million barrels to 214.3 million barrels last week. Demand for gasoline rose from 9.32 million barrels per day to 9.5 million, however.
This slight increase in demand has contributed to price increases at the pumps, while elevated crude prices continue to put pressure on the market. The AAA said shorter days could lead to a drop in demand, however.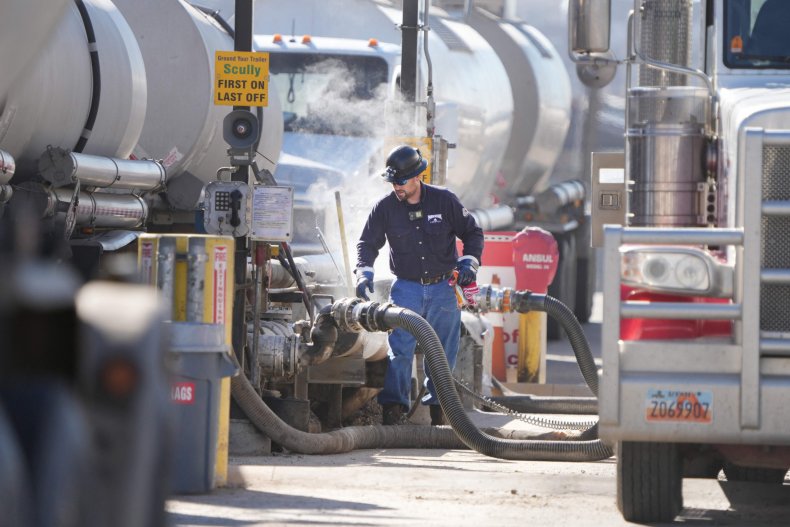 "Not everybody loves changing their household clocks for the end of Daylight Saving Time," AAA spokesperson Andrew Gross said in a statement.
"But the shorter days could lead to lower demand for gas. Drivers may head straight home from work to avoid the darkness rather than tack on side trips for shopping or errands."
The news comes after Energy Secretary Jennifer Granholm warned that Americans should expect to pay more to heat their homes this winter because of soaring gas prices.
"This is going to happen. It will be more expensive this year than last year," Granholm said on CNN's State of the Union on Sunday.
Lawmakers in the Midwest have warned that millions of Americans could face even higher energy bills if the Biden administration closes a gas and oil pipeline running through Michigan.
Granholm said President Joe Biden, who attended the COP26 climate summit in Glasgow last week, was focused on both "immediate-term and the long-term" solutions, including investing in clean energy.
The climate conference came as fuel prices rocketed in Europe, where some analysts have told Newsweek that countries are increasingly dependent on Russian gas.
"We are in a slightly beneficial position—well, certainly relative to Europe, because their chokehold of natural gas is very significant … But we have the same problem in fuels that the supply chains have, which is that the oil and gas companies are not flipping the switch as quickly as the demand requires," Granholm said.