The issue of gas theft continues to spread across the U.S., with managers at one Colorado station claiming that roughly 5,000 gallons were allegedly stolen from its pumps.
The incident occurred at the T-Square convenience store in Aurora, Colorado, on March 14, according to NBC affiliate KDVR. The station's manager claims to have caught a gang of thieves allegedly stealing around 2,000 gallons of standard gasoline and around 3,000 gallons of diesel fuel, amounting to roughly $50,000.
According to the report, the video showed the suspects arriving at the station in a moving truck and somehow pumping thousands of gallons of gas into tanks in the back of the vehicle without paying. Store manager Marti Bacatold the news station that she beleived that some sort of remote was used to pull off the theft.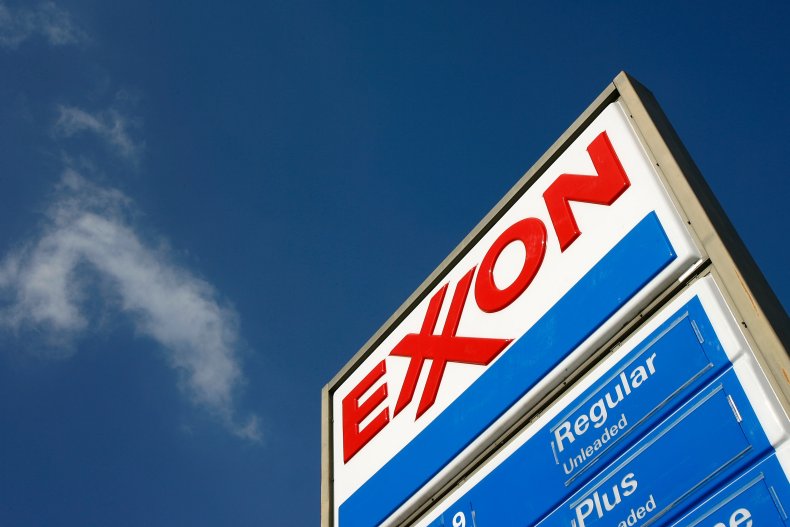 "I thought it had just come out of the ground, but it didn't," Baca told KDVR. "They just pumped it right out of the pumps because they set up a remote control."
Baca said she believed that the suspects had a working knowledge of the store's gas pump systems, allowing them to get fuel without paying, though no one at the store is quite sure how. According to the report, the group was parked at the station for a few hours while the alleged theft took place.
Management at the gas station said that they had reached out to the police about the incident and were expecting officers to come by on Monday. The Aurora Police Department told KDXR that it had received the call from T-Square and that they were not aware of any gas theft rings active in the area
Newsweek reached out to the Aurora Police for a comment on this story and to find out if an incident report had been filed as of Tuesday morning, but did not hear back in time for publication.
With gas prices surging to historic levels across the U.S. and the world, gas theft has become increasingly common. Earlier in March, a family-owned Fuqua Express gas station in Houston reported the alleged theft of over 1,000 gallons of diesel fuel.
Manager Jerry Thayil explained that he noticed a van on security footage conspicuously parking over the station's underground storage tanks on three occasions. He believed the vehicle had a trap door, allowing the suspects to allegedly siphon fuel out of the tanks with a hose. He also caught the van seemingly attempting a fourth heist, but was able to chase them away.
Last week, unknown suspects also allegedly made off with around 400 gallons of gas from a station based in North Carolina, seemingly using a device to bypass payment, just as is suspected in the T-Square theft.