German President: Migrant Cap May Be 'Morally and Politically Necessary'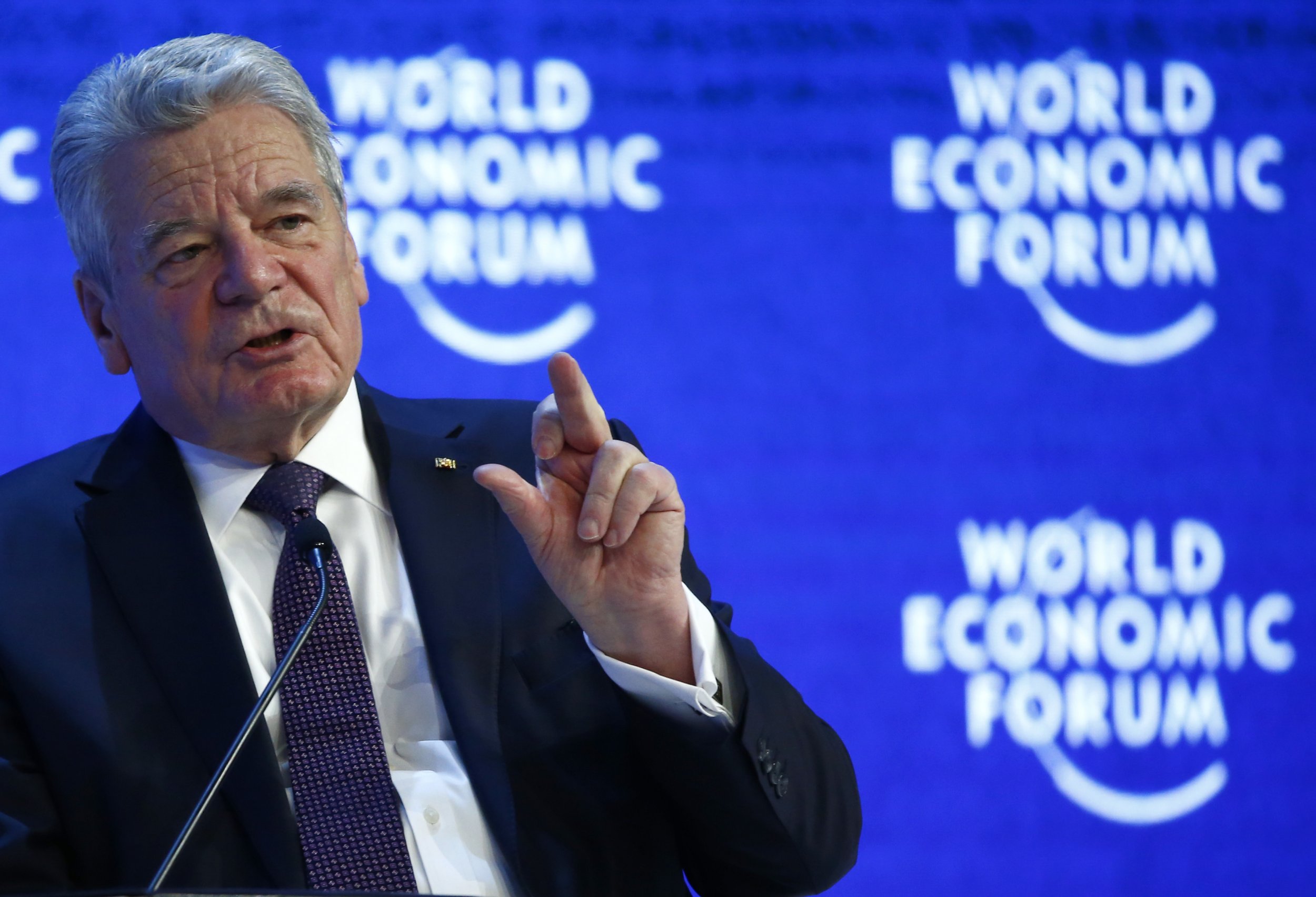 Germany's president has suggested the country may have to limit the number of migrants it allows in, if it wants to demonstrate "responsible governance."
"We are discussing limits in terms of the number of people we can absorb," Joachim Gauck said, speaking at the World Economic Forum in Davos. "If democrats do not want to talk about limitations then populists and xenophobes will ultimately set a limit," he added.
"A limitation strategy may even be both morally and politically necessary in order to preserve the state's ability to function."
His comments come as Germany's Chancellor Angela Merkel attends a meeting of her right-wing coalition partners the Christian Social Union (CSU). CSU leader Horst Seehofer has repeatedly called for a 200,000 upper limit on the number of migrants Germany should receive in 2016. Earlier in January, Merkel rejected this proposal, Deutsche Welle reported.
Some 44 lawmakers in Merkel's CDU/CSU coalition this week signed a letter urging her to resume implementation of the EU's Dublin regulation, which would allow Germany to turn back asylum seekers to the country where they first arrived in Europe.
In December, Merkel reassured her party that migration to Germany would fall. The chancellor has recently come under fire over her liberal immigration policy, and criticism has increased since sex attacks on New Year's Eve in Cologne, some of which were allegedly committed by refugees.
Gauck tempered his remarks with a defense of the policy the German government has pursued towards refugees over the past year.
"I know that many of you watching Germany viewed the behavior of countless Germans last summer and autumn…as either emotional exuberance or naivety," he said. "But for us...this behavior testified to something more.
"For many older Germans the willingness to give the new arrivals a welcome was an expression of a commitment to a country which, after its steep fall, wants to be open, to show solidarity, and never again to become xenophobic or racist."
Gauck also said that failure to secure the EU's external borders would threaten the future of freedom of movement in the union.
"The freedom of movement within the Schengen area can only be preserved if security is guaranteed at the external borders," he said.
"No other problem has divided and jeopardized the European Union as much as the refugee question."