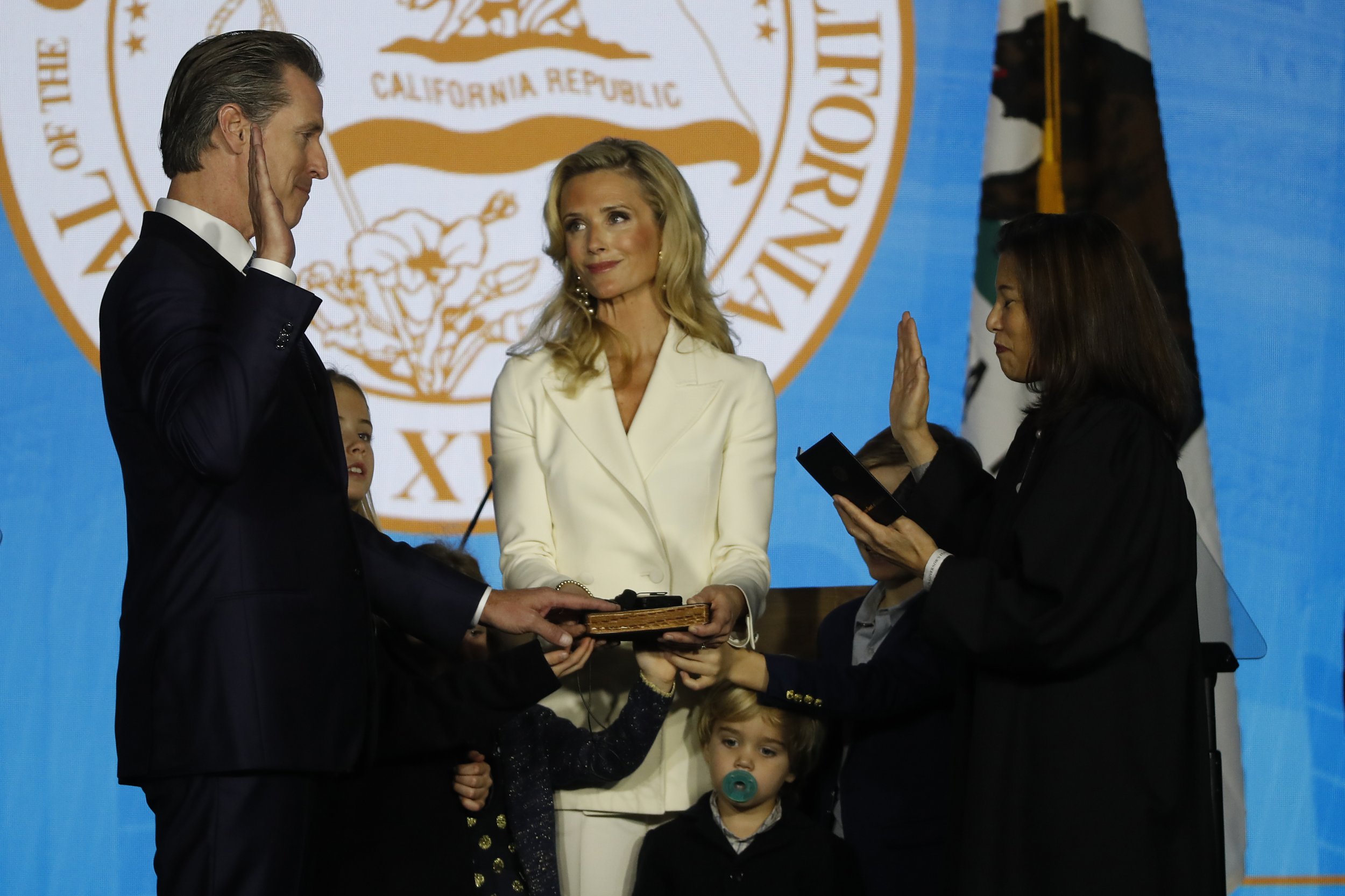 Gavin Newsom, the newly sworn-in governor of California, unveiled his first budget on Thursday—and it includes an eye-catching proposal to expand the Paid Family Leave program in the Golden State, which could see it become the longest in the U.S.
The state's existing program allows workers to take up to six weeks of paid leave every year—during which they may receive up to 70 percent of their salary—to bond with a newborn/newly adopted child or care for a seriously ill family member.
Read more: Spotify to Offer Workers Six Months' Paid Parental Leave
In addition, the California Disability Insurance Program allows a birth mother to take an additional six weeks to recover from childbirth. This means a two-parent family could take up to four months of paid leave to care for a child.
Under the new proposals, the length of the family leave program could eventually be extended up to six months, bringing California more in line with the majority of OECD nations on this issue.
"The Administration is committed to expanding the Paid Family Leave program with the goal of ensuring that all newborns and newly adopted babies can be cared for by a parent or a close family member for the first six months," the budget states.
"Public health and economic research shows that providing up to six months of paid parental leave—the norm in most developed countries—leads to positive health and educational outcomes for children, greater economic security for parents, and less strain on finding and affording infant childcare. It helps children, helps parents, and eases financial pressures on families all at once, making a difference immediately and paying dividends far into the future."
This expanded program could allow for each parent to take up to three months of paid parental leave. Or, in non-traditional families, a parent could name a close relative to take care of the child for the other three months.
"It's a developmental necessity," Newsom told reporters at a press conference, the Huffington Post reported. "We're committed to this."
The latest Budget has a focus on "cradle-to-career opportunities" which will help children and their parents with investments in areas such as childcare and education. Among the proposals are extra funding which will ensure that all children in the state can attend full-day kindergarten.
The current leave program is funded through payroll tax, but it is currently unclear exactly how the expanded program will be paid for, The Hill reported.