California Governor Gavin Newsom ordered a state of emergency Thursday, for what he called a "significant heat wave," that has held much of the Golden State in near-record temperatures well over 100 degrees.
The state of emergency, which is expected to last through June 18, calls for Californians to take measures to "reduce the strain on the energy infrastructure and increase energy capacity."
The California Independent System Operator (CAISO) issued a Flex Alert, Thursday, calling for voluntary electricity conservation from 5:00 pm to 10:00 pm on June 17 to "mitigate impact to energy supplies" in the state. CAISO urged Californians, during this time, to set their thermostats to at least 78 degrees and avoid using major appliances and "unnecessary lights."
As recently as Wednesday, however, President Elliot Mainzer of CAISO, the nonprofit group that controls 80 percent of the state's power grid, told reporters he had "guarded optimism" that the state will be able to avoid mass blackouts in the summer of 2021.
Although there is "residual risk," he explained, improvements to the grid mean California's power systems are "generally better positioned than last summer."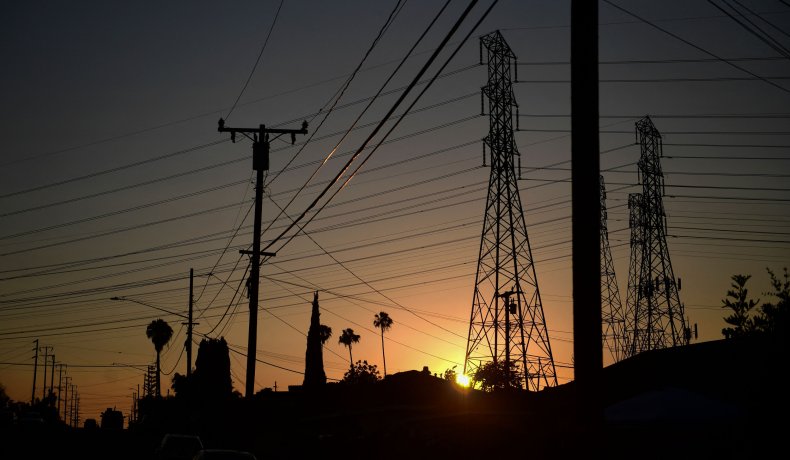 Newsom, a Democrat originally up for reelection in 2022, is currently facing a recall effort, meaning he may face a vote as soon as this fall. Depending on Newsom's handling of the power grid—and if continuing heat waves lead to widespread power outages and rolling blackouts in California, it's possible that the outcome of that election will be affected.
The California energy crisis of the early 2000s played a notable role in former Governor Gray Davis' recall in 2003. When widespread unplanned and uncontrolled power outages began plaguing California in June of 2000, state officials responded by coordinating "rolling blackouts," which were the largest pre-planned power outages since World War II.
Some of then-Governor Davis's critics said he was too slow to take action. He initially asked Californians to conserve energy. Approximately six months later he declared a state of emergency and asked the state legislature for the funds to pay for more power.
Davis blamed the crisis on the utility companies and the wholesale energy providers, while the public blamed the crisis on the state's leader. The former governor lost public image points when he renamed the rolling blackouts "grey-outs."
He was recalled in a special gubernatorial recall election on October 7, 2003—California's first.
"I know that many of you feel that I was slow to act during the energy crisis," Davis said during a speech just a few months prior. "I got your message and I accept the criticism."