Gavin Newsom 'Trying to Change the Rules' by Extending All-Mail Voting, Recall Campaign Says
The spokesperson for Recall Gavin Newsom on Monday criticized the Democratic governor's recent decision to extend all-mail voting in California through the end of 2021.
The extension would likely be in effect for a recall election aimed at Newsom, which experts predict will happen later this year.
California changed its vote-by-mail policy ahead of last year's general election in response to the coronavirus pandemic. Instead of requiring voters to request a mail-in ballot, election officials were instructed to send a ballot to every registered voter in the state.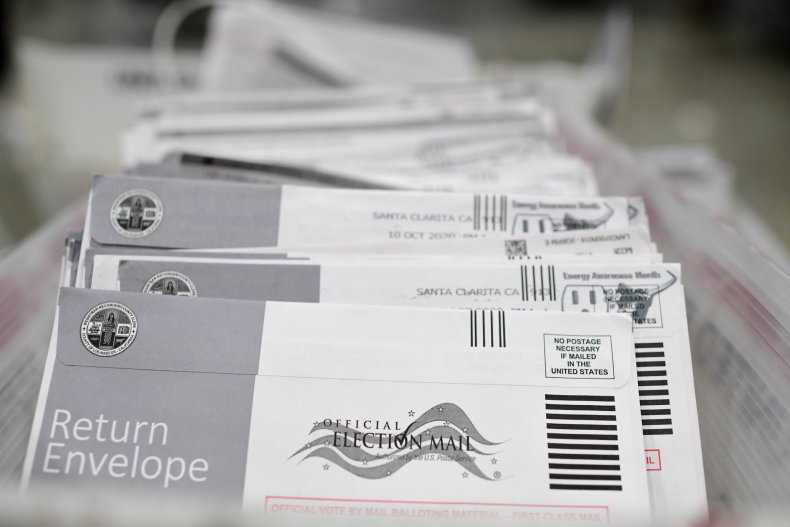 At the time, Newsom said the move was necessary so that Californians would not have to pick between staying home to avoid potential COVID-19 exposure and going to the polls to vote. "No Californian should be forced to risk their health in order to exercise their right to vote," the governor said last May.
More California voters cast ballots in the 2020 general election than in any previous election, with more than 3 million more votes cast in 2020 than in the 2016 presidential election, according to state election data.
On February 19, Newsom's office announced that he had signed legislation to extend the pandemic-inspired policy through 2021.
"When California conducts an election in 2021, it is unknown to what degree the COVID-19 pandemic will still pose a threat to public health," the legislation said. "The state and its counties need to begin taking action now in order to ensure that elections are held in a manner that is accessible, secure, and safe."
Newsom's term as governor is set to last through 2022, but it is possible he could be removed from office earlier if a recall election takes place. Earlier this month, Recall Gavin Newsom, a campaign that launched last year, announced that it had collected the minimum number of signatures needed to qualify for a recall election. The campaign is continuing to collect signatures as those already recorded are verified.
California Secretary of State Shirley Weber's office said it verified 668,202 signatures by February 19. At least 1,495,709 signatures must be verified in order for a recall election to proceed.
Political experts told Newsweek a recall election could happen this summer or this fall, depending on if and when county officials throughout California verify the signatures of those who signed the petition.
Randy Economy, a spokesperson for Recall Gavin Newsom, criticized the governor's decision to extend all-mail voting through a potential recall election.
"He and his cronies at the state capitol are trying to change the rules in the middle of the game," Economy told The Hill, adding that the decision "may have just sealed his own fate."
Newsweek reached out to Economy for further comment and will update this article with any response.