California Governor Gavin Newsom came under fire again on Thursday after a new report from The Los Angeles Times delved into the details of his friendship with lobbyist Jason Kinney.
Kinney, a partner with the firm Axiom Advisors, was at the dinner party Newsom went to last month at The French Laundry in Napa Valley, an event the Democratic governor received criticism for attending. According to the Times report, the dinner was held in celebration of Kinney's 50th birthday.
The Times report walks through Newsom's history with Kinney since the two met in 2002. After Newsom was elected governor in 2018, the report said nonpartisan public interest research organizations have raised questions about the roles Kinney has played as an advisor to Newsom's administration.
A spokesperson for Newsom told The Los Angeles Times that Newsom has "never hesitated" to decline recommendations from organizations or individuals when he does not believe those recommendations run parallel with the "public good."
"The Governor has been successful throughout a twenty year career in public service because he makes decisions in the interest of the public good," spokesperson Sahar Robertson told the paper. "His decisions are rooted in good public policy, and he's never hesitated to say no to organizations and individuals he has long relationships with when their priorities run counter to the public good."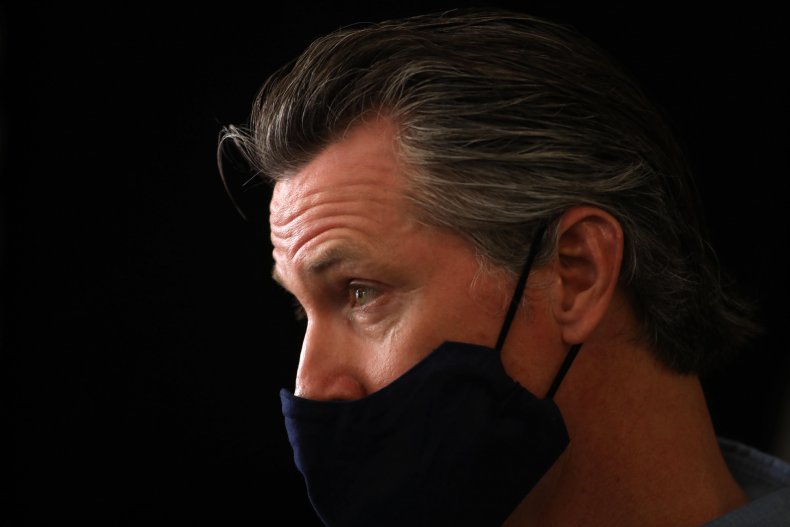 Newsweek reached out to Newsom's office for further comment but did not receive a response in time for publication.
The renewed criticism comes as an effort to recall Newsom continues gaining strength. Recall Gavin Newsom launched more than five months ago and amassed more than 911,000 signatures by Tuesday. According to California law, any attempt to recall a state official must receive support from a number of Californians equivalent to 12 percent of the voting population that participated in the official's last election. Recall Gavin Newsom must gather 1,495,709 signatures in order to trigger a recall.
Randy Economy, a senior advisor with the official recall campaign, told Newsweek the French Laundry incident was like a "tidal wave" for the current recall effort, which he said has gained more traction with Californians than similar efforts in the past due in part to the coronavirus pandemic.
"That was a tidal wave that started to crest over the horizon," Economy said. He praised the "courageous woman" who took pictures of Newsom at The French Laundry in November. Critics have called Newsom's attendance at the dinner party hypocritical due to his public recommendations for Californians to avoid gatherings as part of the state's efforts to reduce the spread of COVID-19. Newsom later apologized for attending the dinner, which he said was a "bad mistake."
"You can live a sheltered life as a politician, but you can't hide from the people," Economy told Newsweek. He mentioned the appearances Newsom has made on California television stations throughout the pandemic, which he described as "free advertising" for the governor.
"That has been his Achilles heel," Economy said. "It hasn't helped him. It's gotten people enraged because of the French Laundry incident."
Economy told Newsweek he read the Los Angeles Times report shortly after it was published Thursday morning, which he said reinforced his opinions of the governor.
"Welcome to Gavin Newsom's world," Economy said. "Every one of his closely guarded secrets and people who have done his bidding ever since he got into politics are now being flushed out. This is emblematic of who he is—not only as a governor, but as a failed leader."
As the Times report pointed out, former governors' administrations have collaborated with lobbyists in the past, a practice that is not strictly against the law. Economy described the lobbying arm of politics as California's "third branch of government" and said the support for the recall was a sign that Californians are getting frustrated with the status quo.
"Everybody has been affected by how this one man has ruled and dictated over their livelihoods, whether it be restaurant owners, bar owners, hotel maids, domestic workers, the blue collar people whose lives have been destroyed for months because of this one man's actions," Economy said. "It's a little complex, but it's real simple: He's to blame for all of this. He's the one who put everybody through this."
Economy said that while past efforts to recall Newsom have faded away, he believes this latest campaign will be successful.
"Sometimes in politics and in life, you have that once-in-a-lifetime opportunity for the average resident to make a difference. This is that moment in California history. We've made it so simple for everybody to get involved and take this campaign in their own hands," Economy said.
"I think this is different this time, and we're going to be successful."