California Gov. Gavin Newsom Says Attending Birthday Dinner 'Bad Mistake,' Must Practice What He Preaches
California Gov. Gavin Newsom has said he made a "bad mistake" attending a birthday dinner, adding that it contradicted the spirit of the coronavirus rules he has been preaching for months.
Newsom has faced a backlash since it was revealed last week that he and his wife dined with at least a dozen people from multiple households at The French Laundry, a Michelin-starred restaurant in Napa County, on November 6.
The dinner was to celebrate the 50th birthday of Jason Kinney, a political adviser Newsom has known for almost 20 years.
The governor discussed the dinner during his coronavirus news briefing on Monday, several days after issuing an apology.
Newsom said he realized as soon as he sat down at the outdoor table that the group was larger than he had anticipated.
"I made a bad mistake," he said. "Instead of sitting down, I should have stood up and walked back, got in my car and drove back to my house. Instead, I chose to sit there with my wife and a number of other couples that were outside the household."
He added: "You can quibble about the guidelines, et cetera, et cetera, but the spirit of what I'm preaching all the time was contradicted and I got to own that. And so I want to apologize to you, because I need to preach and practice, not just preach and not practice, and I've done my best to do that. We're all human. We all fall short sometimes."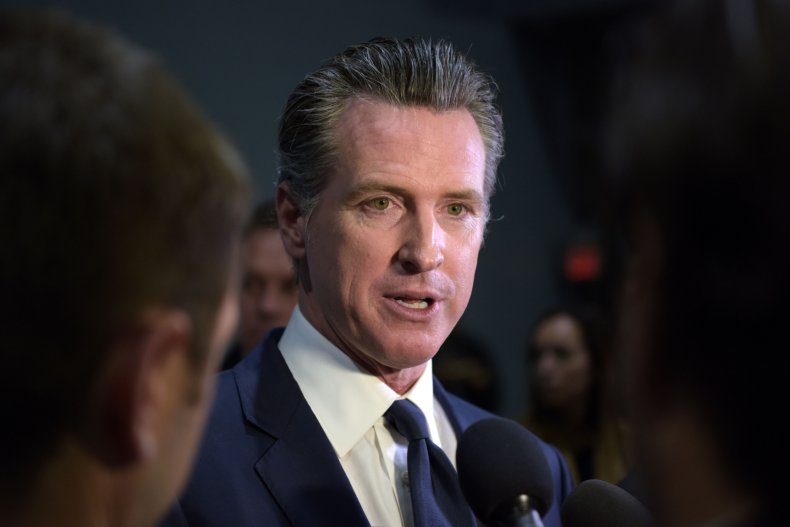 California's coronavirus guidelines, which were updated last week, say private gatherings of no more than three households are permitted in a park or other outdoor space.
Guidance for restaurants says they should "limit the number of patrons at a single table to a household unit or patrons who have asked to be seated together," without imposing a clear limit on the number of households that can sit at a table.
But officials including Newsom have been urging California residents not to gather with their families at Thanksgiving amid a sharp spike in COVID-19 cases.
Newsom said the dinner had been the first time he has been out to eat with more than just his wife since February. He said he had dined out with her twice since then.
"This has not been a practice I've indulged in in the past," Newsom said. "I take very seriously what we're promoting."
But he also expressed concern that his failure to follow his own guidelines may have undermined the message he is trying to send to Californians as the holiday season approaches.
"That's why you have to own it," he said. "And you have to be forthright. I'm doing my best every single day in trying to model better behavior."
He vowed that such a lapse would not occur again.
"I shouldn't have been there. I should have turned back around," he said. "And so when that happens, you pay the price, but you also own the mistake and you don't ever make it again. You have my word on that."
On Monday, Newsom announced that the vast majority of the state would move into the highest tier of restrictions.
"We are sounding the alarm," Newsom said. "California is experiencing the fastest increase in cases we have seen yet—faster than what we experienced at the outset of the pandemic or even this summer. The spread of COVID-19, if left unchecked, could quickly overwhelm our health care system and lead to catastrophic outcomes."
California has more than 1 million COVID cases and over 18,000 deaths, according to the state's health department.