The idea started with a round of drinks.
It was August 2017, and James Del was at Sunny's, a beloved dive bar in Red Hook, Brooklyn, for a friend's birthday. The subject turned to Gawker, the company founded by Nick Denton, where Del and a few others at the party had worked before the flagship gossip site was demolished by a $140 million legal judgment resulting from the Hulk Hogan sex tape lawsuit.
A year had gone by since Gawker's abrupt demise. After a few drinks, the blog's alumni began wondering what might become of the Gawker.com domain and its voluminous archives. A former Gawker Media editor blurted out, "We should just buy the site."
"Yeah," Del replied. "With what money?"
"That's how the conversation started," he says now. "The big hurdle was, we want to save this thing. But we don't want to create the same structure that led to its ultimate downfall. A for-profit enterprise is always going to have these sticking points where if advertisers don't want to work with you, then you need to figure out a new revenue [model]."
Del mulled the idea over for a few weeks: Could ex-Gawker staffers and readers raise enough money to purchase the site? Then he started meeting with lawyers.
For Del, the mission was personal. A former ad executive, he spent nearly eight years at Gawker—a remarkably long tenure in digital media.The company was his first real job out of college. "It is a sobering experience," he wrote in a Medium post in early 2017, "to have your childhood hero and a shadowy billionaire strategically dismantle the company that you bought stock in instead of paying off your student loans." (The "shadowy billionaire" was Peter Thiel, who secretly financed Hogan's lawsuit to take down Gawker.)
In October, the project took on added urgency: Gawker was for sale. After the site's bankruptcy plan administrators began searching for a buyer, it was reported that old Gawker articles were at risk of being deleted by a potential owner, perhaps out of fear of new litigation. (Univision Communications Inc. had purchased most Gawker Media properties after the bankruptcy, including Jezebel and Gizmodo, but not the flagship gossip site, Gawker.com.)
Then, more troubling news: BuzzFeed reported that Thiel might be looking to snatch up the site.
"The guy plays 4D chess," Del says. "I don't know if this is still a grudge that he is trying to settle with Nick. Because he's so fucking smart and rich, he just knows how to work things from his advantage. So I'm trying not to think about what he actually wants. [I'm] trying to think of all the possible outcomes and how we could still come out on top even if Peter Thiel gets everything he wants." (Gawker founding editor Elizabeth Spiers suspects that Thiel may be interested because the Gawker estate has some counterclaims against him, which he doesn't want pursued. Representatives for Thiel did not respond to numerous requests for comment.)
Related: What Gawker's 'victims' really think about the death of the site
This month, Del and a loose coalition of former Gawker staffers went public with their efforts. Calling themselves The Gawker Foundation, they launched a Kickstarter crowdfunding campaign to relaunch the site as a nonprofit operation. Spiers, who edited Gawker at the time of its founding in 2002, is listed as an adviser (she is not interested in being an editor again). Del has spoken with about a dozen Gawker alumni who are interested in rejoining the site, but he won't share their names publicly because many are presently employed elsewhere.
It doesn't take a media mogul to see that Gawker would be valuable in the present political moment, Spiers says. "Most publications won't pay for information. Gawker would, selectively. You could see where something like that would be useful in covering the Trump administration."
It is a particularly galling irony that Gawker was shuttered right before Trump's presidency.
"Before Trump was elected, major outlets probably wouldn't have gone after the more salacious aspects of who he is and what his history is," Spiers says. "Now I don't think they have a problem doing that. Gawker, though, specialized in those stories, which are hard to do. They're done at risk to the institution and the reporters working on them."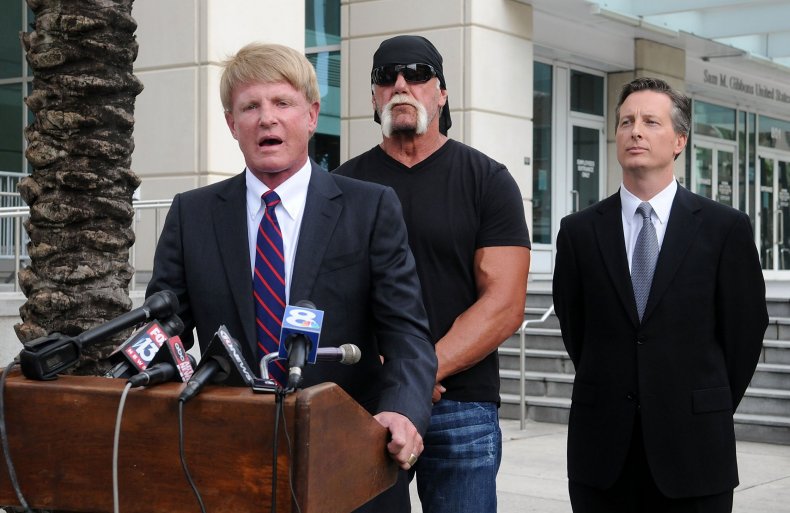 An Archive Of Dirty Laundry
The fundraising campaign's stated goals are twofold: to "preserve the Gawker.com archives and make them accessible," and then to "relaunch the site under the stewardship of former editors, new writers, and an entirely membership-funded model." At press time, the campaign has raised about $79,000 in pledged donations. The goal is $500,000. ("That's fucking lunch money" for multibillionaire Thiel, Del acknowledges, but money is not the only consideration in the bidding process. Still, he believes $500,000 is the minimum sum required to be competitive at auction.)
The archived Gawker content consists of more than a hundred thousand blog posts spanning 14 years.
It is an enormous trove of 21st-century media and cultural history, including but not limited to: early reports of Louis C.K.'s sexual misconduct, Dee Barnes' account of being beaten up by Dr. Dre, editor Emily Gould's legendary 2007 resignation post, Caity Weaver's nightmarish mozzarella stick binge, the 2009 "balloon boy" scoop, Adrian Chen's 2012 investigations into @Horse_ebooks and vicious Reddit trolls, Richard Lawson's TV recaps—and a dizzying collection of gossip and miscellanea regarding media and politics power players misbehaving. (It's the subjects of these gossip items who might like to see them disappear from the web, of course.)
"Gawker has become a major chapter in the history of the First Amendment. The archives are a matter of public record," says former Gawker editor Jessica Coen. "Peter Thiel would rather the public forget that there was ever time during which bold words could be published without fear of oppression or retribution—which is exactly why the public should have a record of Gawker's fearlessness."
There is another reason why Gawker's past work has been on journalists' minds lately: The site was years ahead of the recent spate of investigations into celebrity sex scandals.
"Gawker was working on [those stories] five years before the mainstream media really picked it up," Del says. "There is probably stuff in that archive that will be relevant in five or 10 years." Denton boasted of Gawker's prescience in a recent blog post. If news is the first draft of history, he wrote, then "gossip is the first draft of news."
"The story of Bill Cosby's downfall could not be told without reference to Tom Scocca's resurfacing of the under-reported accusations of Cosby's predations," notes Matt Haber, another ex-Gawker editor. "The story of Louis C.K.'s inappropriate behavior towards female comedians was first discussed—as a blind item—on Gawker. C.K. was able to bat away the allegations for years until the New York Times got five women to go on record and confirm Gawker's posts. How many other true stories will be easily dismissed as 'just gossip' or lost in the memory hole once Gawker's archive is gone?"
Del hopes to preserve the archives even if he does not succeed in buying back the site. He is prepared for a worst-case scenario; "if someone buys the archive with the sole intent of making them disappear forever," he says, then the Gawker Foundation will arrange to have a duplicate housed elsewhere, somewhere "where they will be, if not completely publicly accessible, then at least accessible from an educational and fair-use standpoint."
If the archives do get wiped, the precedent for digital media would be worrying.
"I think that sends a signal to any billionaire who wants to put a new media company out of business that they can just obliterate all of a publication's history and any influence it might have just by throwing money at it," Spiers says.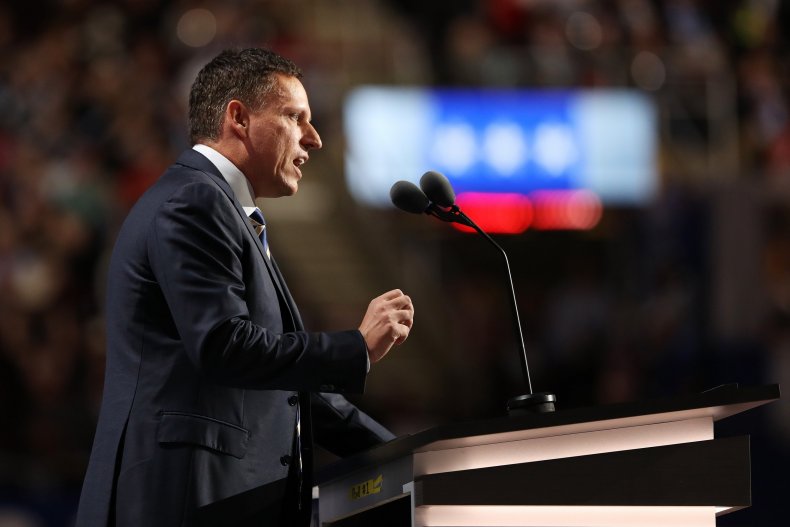 Gawker, The Reboot
More ambitious than saving the archives is the Gawker Foundation's ultimate plan: relaunching Gawker as a nonprofit, member-funded publication. Reboots are everywhere in pop culture, so why not Gawker?
Denton (who did not respond to Newsweek's request for comment) probably won't be involved. The entrepreneur has moved on to new projects. Plus, settlement terms forbid him from bidding on the web property. Del has not involved him in any discussions.
During conversations with lawyers, Del settled on the idea of a nonprofit model with a board structure. "This is not a ploy to make me rich," he says. "I don't even want to have real control over the thing." His concern was personal liability; he asked how he could set up a legal structure that would allow him to purchase an asset without putting liability on shareholders or investors. Lawyers laughed and said, "Why would you want to do that? You can't make any money on anything like that." That's the point, he responded.
Since he has a current job at Futurism.com, Del's goal is to hand off the new Gawker to a team of editors and writers who can take it on full-time.
The style and content of the new Gawker would depend on who writes for it. But Del hopes it would resume the old Gawker's aggressive tone and willingness to pursue salacious stories that other outlets shy away from.
This will be easier to accomplish if the site is reliant on member contributions instead of ad dollars.
"Most media has become toothless clickbait in order to attract readers and therefore attract advertisers," Del says. "It also makes it very hard to cover certain topics that advertisers don't want to be associated with." What made Gawker singular is that "the truth was more important than any amount of revenue. On the business side we used to call it the 'Gawker Tax,' when Gawker.com would publish an artilce that would cause us to lose an advertising deal."
Not everybody would be pleased to see Gawker resurrected. (If everybody were pleased, it wouldn't be Gawker.) The site is still despised by the political right. Many prominent figures—particularly those whose abuses of power have been chronicled or mocked by Gawker—hold it in open contempt. In 2016, even some journalists cheered its collapse.
Erick Erickson, the right-wing blogger who once called Gawker "the cesspool of the internet" after the site tracked down his mother to disprove a tweet, says he doesn't care about its potential return.
"I think other groups have filled the void that Gawker left behind and it is not needed," Erickson says, "but each of us tends to build up in our minds how what we did was a gold standard of some kind."
Are Gawker's innumerable enemies getting worried now that the site might rise from the dead?
"I doubt anybody's quaking in their boots," Spiers laughs. "If we're able to spin off the new entity, it's not going to be as big and powerful on day one as Gawker was when it died. You really are starting a new media entity, and even if you're coming in with new brand equity, you have to build it up. No, I don't think anybody's thinking, 'Oh, God, they're gonna come after me.'"