Dutch Far-Right Politician Geert Wilders Convicted of Hate Speech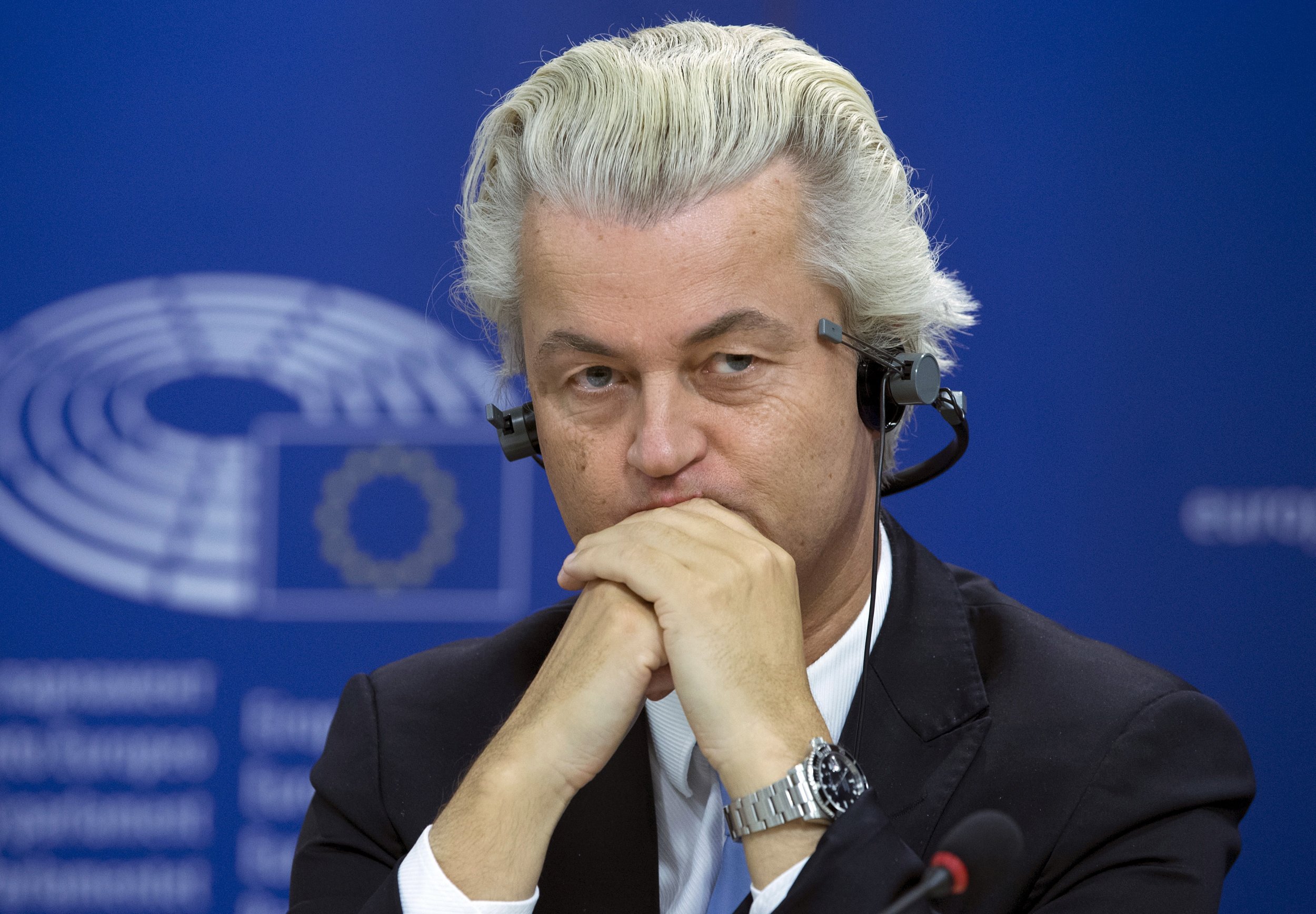 The Dutch far-right politician Geert Wilders has been convicted on hate speech charges—but will not receive any further punishment.
Wilders was not present for the verdict, and has described the proceedings as restricting freedom of speech.
The trial focused on a 2014 incident, where Wilders led supporters to chant "Fewer! Fewer! Fewer!" about Moroccans in the Netherlands.
Presiding Judge Hendrik Steenhuis said the court would not impose a sentence; the conviction, he said, was a sufficient penalty for a democratically elected politician.
Wilders will contest the Dutch elections next year as leader of his Freedom Party and is a viable candidate for prime minister.
The party is vying for first place in the polls, with Wilders enjoying about 18 to 21 percent of the vote, and Prime Minister Mark Rutte at between 16 and 19 percent.